Hammer Backlash Blue/Silver
June 07, 2010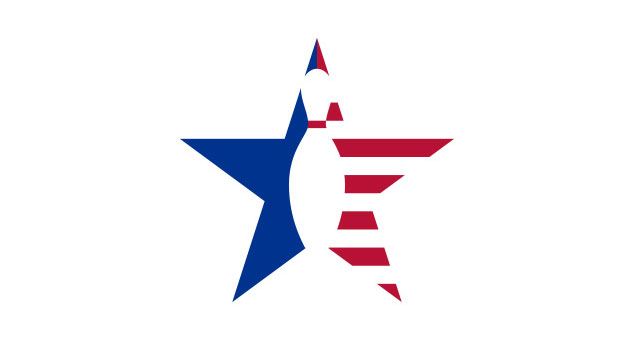 48 Hook 14.5 Length 14.5 Breakpoint Shape
Core Design: The Backlash features an all new symmetric core shape called the Saucer (as in flying). The RG is medium at 2.56 and it produces an RG of .031. We saw near 3" of track flare with the 4" layout with a small weight hole in the lower quadrant. Drillers should use drilling angles of 40 degrees or less if desiring a faster rev motion.
Coverstock: The Blue/Sliver edition in the Backlash series is sanded with 800/1000/2000/4000 abralon pads which equates to a motion between 1500-2000 grit, imho. The Max-Control reactive base is moderate in strength and produced a slower response to friction downlane. Oil traction was moderate but not overly sensitive either.
Manufacturers Intent: Hammer's brand manager, Jeff Ussery had the following info for us, "Hammer's new Backlash series will be taking the place of our Razyr series. We'll now be offering customers a 2-piece performance core in our lower-mid series for more power and downlane ball motion. But we've also dialed in the coverstock combinations to continue offering great products for drier lane conditions. The Backlash Blue/Silver uses our Max-Control Reactive coverstock, designed to give the bowler excellent control and a smooth breakpoint on medium-dry conditions.
Test Results: The BS Backlash offers a smooth midlane breakpoint with excellent control off drier boards. It matches up best on light to medium volumes of oil and will handle moderate oil carrydown. We noticed all three layouts (3.5, 4.5 and 5.5") produced this smooth motion regardless of pin length or positioning above or below the fingers. We did feel our lower drilling angles (30-40 degrees) created a more impressive revving action and added to the control downlane. Total hook for the BS Backlash was similar to slightly less than a comparably drilled Onyx Vibe, but did not react as aggressively to friction areas.
When to Use: Higher speed players or lower rev rates will find uses on shorter and drier patterns with either Backlash. Slower speeds or players blessed (or cursed ) with higher rev rates will match up on slightly more oil and on longer patterns. Heavier oil volumes would require sandings of 1000 grit or lower due to the conservativeness of the cover/core combo. The unique saucer-shaped core did display some early lane lope for us with higher drill angles which is likely why we preferred the lower angles as mentioned above. Higher rev testers will find many uses for either Backlash as both products can be leaned on at the release and provide great hitting power with control in the last twenty feet.