Hammer Jigsaw Corner
February 13, 2010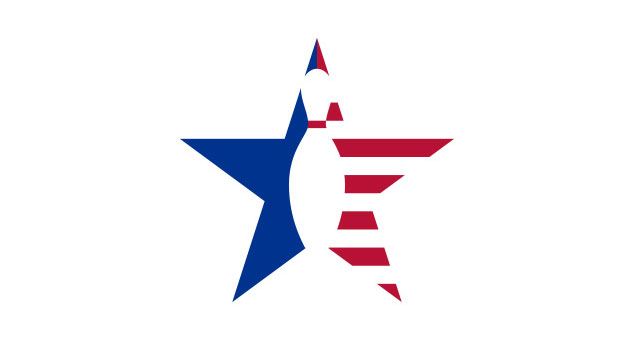 54 Hook 15 Length 16.5 Breakpoint Shape
Core Design: The low RG of 2.48 allows the asymmetric core to rev easily, while the Diff of .050 creates an average of 5" of track flare. The intermediate mass bias also is strong at .020, which helps knowledgeable ball drillers define the breakpoint shape.
Coverstock: The Quick Corner 5/4 solid reactive coverstock is quite a bit stronger off dry than that of the original Jigsaw. Coloring is a mix of blue and a white traction additive. The finish is sanded with 500 Abralon, then 4000. Response time off friction is quick, and traction in oil is moderately strong with box finish.
Manufacturer's Intent: Hammer Brand Manager Jeff Ussery shared the following: "Jigsaw Corner features the same core shape used in the original Jigsaw. With its low RG, this core gets into a high-rev pattern quickly, and increases the total hook potential in the Jigsaw Corner. We're also sticking with the medium-high differential and the high mass bias rating on the Jigsaw Corner to get plenty of strength and movement in the heaviest of lane oil conditions."
Test Results: The Jigsaw Corner delivered as promised. As smooth as the original black and white Jigsaw is, the Corner is angular. In fact, we saw about five boards more backend when comparing the two on about of the test patterns. The Corner hooked at least three boards stronger than the Jigsaw on PBA's Shark and Kegel's Highway to Hell patterns. Overall length was a tad longer, but the move off friction was decidedly more assertive. Hitting and carry power were vintage Hammer; i.e., excellent.
When to Use: You can use the Jigsaw Corner to open up a lane. The Corner will recover from areas of the lane many balls may not. Its response off friction was both quick and decisive. Down-and-in bowlers may find the Corner to be too angular, thus requiring tamer drill patterns such as 6" pins located below the fingers. Both Jigsaws are in their comfort zone on medium to heavier oil volumes; the 500/4000 Abralon sanding technique fosters traction and angularity. The Jigsaw line has eye-catching good looks and eye-popping performance.