History notebook
August 16, 2011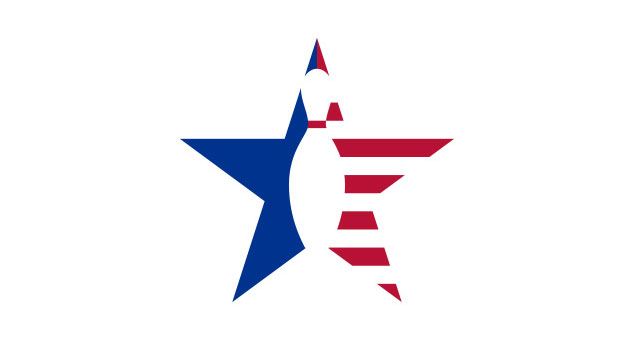 Once each year, Bowlers Journal historian and "Time Capsule" columnist J.R. Schmidt shares "things I learned while looking up other things" with BJI readers.
Here are some of those things that Schmidt learned this past year...
* Angelina Jolie comes from a bowling family. "My mother was a Catholic schoolgirl raised in a Chicago bowling alley," she said in a recent interview. "My grandparents ran the bar and bowling alley." Jolie's mother was named Marcheline Bertrand. Bertrand Lanes in Waukegan was a long-time stop on the PBA Tour, but proprietor Roy Bertrand was not directly related to Marcheline. Anybody out there know if there is some kind of family connection?
* Eugene Puffer of Binghampton, N.Y., could never win a match against a certain friend. But he always came back for more, saying, "I'll beat you if it's the last thing I ever do." One day in 1935, Puffer finally topped his buddy — and promptly dropped dead from a heart attack.
* With pinboys in short supply in New York during World War II, baseball star Babe Ruth often volunteered to set pins at his bowling venue, the Riverside Plaza Hotel. No, he didn't accept tips.
* The oldest bowling record on the books is the 89 gutter balls rolled by Poodle Nelson of New York during the 1895-96 season. In recognition of his feat, the league awarded Nelson a 20-lb. turkey — loaded with lead.
* At early ABC Tournaments, a few bowlers brought along a liquor flask as part of their equipment, and would take a nip or two during competition. The most distinguished imbiber was Judge Howard, a two-term ABC President. Perhaps this explained some of his body English; when the Judge rolled a strike, he would often celebrate by doing a back-flip on the approach.
* The first blackout bowling tournament was staged in 1943 at Franklin House Bowling Alleys in Montague, Mich. The house lights were turned off, and the only illumination was at the pit end of the lane. According to manager Carl Henderson, "It was a scream!"
* Today, some bowling lanes have sensors that can determine how fast your ball rolls. During the 1963 BPAA Doubles finals, publicity director Joe Axelson had to use a stop watch to measure the ball speed of the 16 finalists. The fastest balls were rolled by Bill Bunetta and Dick Hoover. Their shots took an average of 2.0 seconds to reach the pins. The slowest speed was posted by Luke Barlow, 2.5 seconds. By the way, the tournament was won by Jack Biondolillo (2.2) and Don Ellis (2.3).
* Murray Fowler of Steubenville, Ohio, shared the 1939 ABC Doubles title. He is unique among ABC champions because he had only one hand. A right-hander, Fowler had lost his left hand in a train accident. He said he became a bowler because "it only takes one hand."
* Bowlers can be resourceful in getting a sponsor for their team. Consider Allen Huston of Tulsa, Okla. In 1965, he needed a sponsor for a team at Harvard Lanes. He finally secured backing from Jensen's Tavern, where his brother worked. The remarkable thing is that Jensen's Tavern was located in Alameda, Calif. — about 1,700 miles from Tulsa. Probably a bit too far for a quick one after bowling...
* Under the original ABC rules, when a game ended in a tie, the two teams bowled another 10th frame to settle the deadlock. In 1941, the Miller High Life and Knudson teams had to roll off that 10th frame five times before Miller High Life won. It happened in West Milwaukee, Wis., on Dec. 8 — the day the U.S. formally entered World War II.
* Soft scoring conditions seem to have been around for quite a while. Consider the exploits of Len Wittman, as reported in "Ripley's Believe It or Not." On the afternoon of Dec. 30, 1913, Wittman posted seven 300 games at Elm Hall in Rochester, N.Y. And that wasn't his best performance. Bowling a 36-game marathon at the same house on Feb. 16, 1909, Wittman rolled 11 perfect games, including three in a row. Believe it or not!