Houston to host 2022 USBC Open Championships
December 11, 2018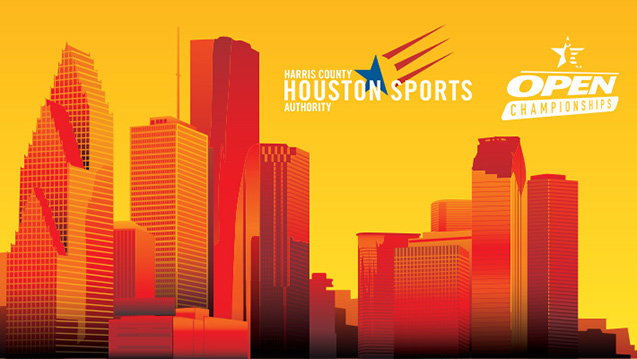 HOUSTON -
Bowlers from across the globe will be coming to Houston for the 2022
United States Bowling Congress (USBC) Open Championships
.
The 119th edition of the event will be held in Houston for the first time at a new mixed-use, state-of-the-art sports facility being developed in North Houston.
The USBC Open Championships attracts approximately 50,000 bowlers from around the world to compete for titles in three average-based divisions. The event normally runs from March through July with competition held daily and generates an expected economic impact between $75 million and $100 million during the six-month run.
"We're excited to bring the Open Championships to a new host city in Houston, which has proven itself to be among the nation's elite and top-tier sports destinations," USBC President Karl Kielich said. "The opportunity to be the first major event in a new sports complex demonstrates the success and strength of the USBC Open Championships."
Initial plans for the 2022 event include enough lanes for the Open Championships, the tournament's premier side event, the Bowlers Journal Championships presented by USBC, and team practice sessions.
"What an amazing opportunity for Houston and Harris County,'' said Chris Massey, Harris County - Houston Sports Authority Director of Events. "When you combine ingredients like a world-class sports town, an amazing new venue, and a top-notch event such as the USBC Open Championships, you really can't help but get excited.''
Since its inception in 1901, the event has been held all across the United States. This will mark the tournament's fifth trip to Texas, joining Fort Worth (1957), Corpus Christi (1992, 2006) and El Paso (2015) as hosts.
The 2019 Open Championships begins March 9 at the South Point Bowling Plaza in Las Vegas, where organizers expect up to 55,000 bowlers.
About Harris County- Houston Sports Authority
The Harris County-Houston Sports Authority maintains the facilities and services the debt of the world-class, professional sports venues it was created to build. To support this primary mission, Houston Sports serves as a leading proponent for attracting sporting events to Houston and for promoting the city as a home for sports-related activities, to ultimately enhance Houston's economic development and bring better quality of life for its residents. Houston Sports also created the annual Houston Sports Awards to honor the area's outstanding athletes.
www.houstonsports.org