IBC Youth Committee selects five youth members for Earl Anthony Memorial Scholarship in 2022
April 26, 2022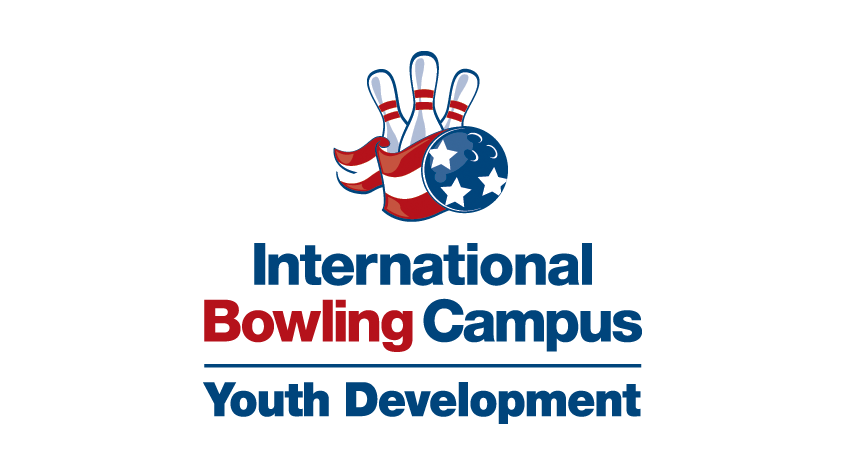 ARLINGTON, Texas
- Five United States Bowling Congress Youth members were selected to receive an Earl Anthony Memorial Scholarship in 2022 in recognition of their academic achievements and contributions to their communities.
Recipients were selected by the International Bowling Campus Youth Committee from submitted applications, and each will receive a $5,000 scholarship. The scholarship is named in honor of the legendary hall of famer who was dedicated to helping youth bowlers.
The five recipients of an Earl Anthony Memorial Scholarship are:
* Kathryn Bowman, Peru, New York
* Lyndsey Capps, Colorado Springs, Colorado
* Jackson McRae, Lebanon, Illinois
* Zachary Smullen, Frisco, Texas
* Alexis Wuestewald, West Point, Nebraska
Bowman is a senior at Peru Central High School, where she holds a GPA of 99.1600, with an array of honors and Advanced Placement classes filling her schedule. She currently is ranked first in her graduating class, a member of the National Honor Society, an AP Scholar and school president of the National Art Honor Society (NAHS).
Along with her academic success, Bowman stays busy by participating in many extracurricular activities, including the Model United Nations, Harvard Model United Nations, concert band, student government, positive school environment team and danced at the Nancy Langlois School of Dance.
Bowman currently holds the office of vice president for the New York State USBC Youth Leaders and was previously a bylaws committee member for the organization.
Capps is a senior at Thomas B. Doherty High School, where a combination of honors and Advanced Placement classes have helped Capps become one of the top students in her class. She is a member of the National Junior Honor Society, multi-time academic letter award winner and multi-time President's Education Award winner.
Her community service work also keeps her busy, which includes participating in Alzheimer's walks, the Valentine's Day dance at Bridge Nursing Home, working at a homeless shelter, sorting and donating and making blankets for the homeless. She was a youth director on her local USBC board, team captain of her high school bowling team and a 4-H VP of Fundraising and reporter.
McRae is a senior at Lebanon High School, where he is ranked atop his senior class with a 4.4453 weighted GPA. His list of AP classes includes statistics, calculus, literature, English, chemistry, physics, U.S. History and World History, while his honors coursework involves algebra, human geography, biology, biotechnology and agricultural business and finance.
He is a member of the National Honor Society, Governor's School For Emerging Technologies and a four-year member of the Principal's List. He also has spent significant time in Boy Scouts of America, earning the rank of Eagle Scout. He was a four-year member of the Lebanon High School bowling team and served as team captain.
Smullen holds a 4.663 weighted GPA from Wakeland High School and has completed AP coursework in English Language, physics, calculus, human geography, world history and U.S. History. He is a member of the National Honor Society and has received a Distinguished Level of Achievement Endorsement, Public Service Endorsement, STEM Endorsement, Business and Industry Endorsement, Arts and Humanities Endorsement and Multidisciplinary Endorsement.
Throughout high school, Smullen has stayed busy through athletics and other activities, including bowling, cross country, track and field and lacrosse. He also was a violinist in the orchestra. Smullen was a four-year captain of the bowling team and created the squad as a freshman, since it did not exist prior to his enrollment.
Smullen has been an active volunteer with Lovepacs - Frisco to help feed children in need. He also volunteered at lacrosse youth clinics and tournaments and often worked the concession stand at various swimming and diving meets. He's done all of this while holding down a job at Monster Mini Golf.
Wuestewald is a senior at Guardian Angels Central Catholic and has taken honors and AP classes in anatomy and physiology, English composition, public speaking, advanced chemistry, college algebra and statistics.
Along with being a member of the National Honor Society, she's been part of the dance team, speech team, musical team, One Act, 4-H, the bowling team and has penned for Norfolk Daily News, a local newspaper serving Northeast and North Central Nebraska.
Wuestewald also volunteers regularly with Samaritan's Purse - Operation Christmas Child, Open Door Mission, Strive School, Relay For Life, St. Paul Lutheran Church, 4-H Country Kitchen and Project Go Green among others. She's held officer positions with 4-H, which includes president, vice president, treasurer and secretary. She's been the stage manager for One Act and co-captained her dance team.
In addition to being a USBC Youth member, applicants for the Earl Anthony Memorial Scholarship must have been a senior in high school or a college student and have a record of strong community involvement and academic achievements, as well as financial need. Applicants must have a minimum cumulative GPA of 3.0 based on a 4.0 scale (or equivalent).
Visit
BOWL.com/ScholarshipsAwards
to learn more about scholarship opportunities for youth bowlers.