Intercollegiate Team Championships Underway in Wichita
April 21, 2016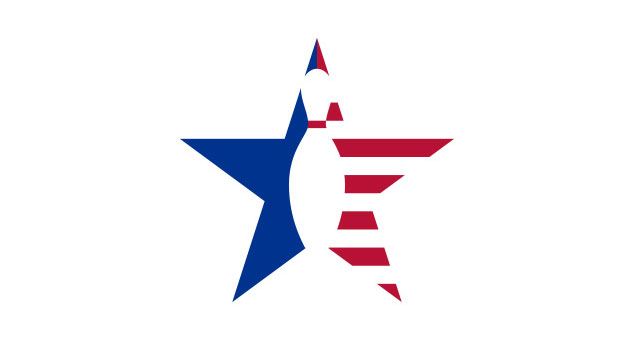 Emil Williams
USBC Communications
ARLINGTON, Texas – The United States Bowling Congress will crown champions this week as the nation's top teams and individuals invade Wichita, Kan., for the 2016 Intercollegiate Team and Singles Championships.
Northrock Lanes once again is hosting the top bowlers in the country, marking the sixth time the 48-lane center is serving as the backdrop for college bowling's pinnacle events.
The Wichita State men and the North Carolina A&T women are returning as defending champions, and they are among the 16 men's and 16 women's teams that advanced through sectional competition.
The Shockers, who hold the record for most ITC titles with 11, return six members from last season's championship squad and look to win back-to-back titles for the third time in their storied history. The Aggies competed in last week's National Collegiate Athletic Association Women's Bowling Championship, which saw Stephen F. Austin win their first NCAA title, and they are making their third ITC appearance and returning five members from their championship team.
On the singles side, the top 24 men and 16 women will vie for the right to be called champions. Emily Eckhoff of Hastings is back to defend her women's crown after qualifying second at the Las Vegas sectional. Eckhoff has three individual tournament wins this season.
All qualifying and match-play rounds of both events will be shown live on BOWL.com's BowlTV, while the champions will be crowned on national television. The semifinals and finals of the Intercollegiate Singles Championships and the finals of the Intercollegiate Team Championships will be taped for broadcast on CBS Sports Network, with the shows to be televised starting in May.
Competition for the Intercollegiate Singles Championships began Tuesday with qualifying and match-play. The final four men and final four women will advance to the semifinals and finals on April 23.
All singles participants bowled eight games of qualifying to determine seeding for the single-elimination match-play bracket, which consists of three-game, total-pinfall matches.
The Intercollegiate Team Championships gets underway April 21 with qualifying and match play. After a final full day of match play on April 22, the final two men's teams and final two women's teams will advance to the finals on April 23.
The teams will bowl 24 games of Baker qualifying to determine seeding for the double-elimination Baker match-play bracket. In match play, teams will bowl best-of-seven matches.
For more information on the Intercollegiate Team Championships, visit BOWL.com/ITC. For information on the Intercollegiate Singles Championships, visit BOWL.com/ISC.
2016 INTERCOLLEGIATE TEAM CHAMPIONSHIPS
At Northrock Lanes, Wichita, Kansas, April 21-23
MEN'S FIELD
Calumet, Whiting, Ind.; Lindenwood, St. Charles, Mo.; McKendree, Lebanon, Ill.; Midland, Fremont, Neb.; Morehead State, Morehead, Ky.; Ohio State, Columbus, Ohio; Notre Dame-Ohio, South Euclid, Ohio; Pikeville, Pikeville, Ky.; Purdue, West Lafayette, Ind.; Robert Morris-Illinois, Chicago; San Jose State, San Jose, Calif.; Urbana, Urbana, Ohio; Webber International, Babson Park, Fla.; Wichita State, Wichita, Kan.; William Paterson, Wayne, N.J.; Wisconsin-Whitewater, Whitewater, Wis.;
WOMEN'S FIELD
Delaware State, Dover, Del.; Emmanuel, Franklin Springs, Ga.; Florida State, Tallahassee, Fla.; Maryland Eastern Shore, Princess Anne, Md.; McKendree, Lebanon, Ill.; Newman, Wichita, Kan.; North Carolina A&T, Greensboro, N.C.; Notre Dame-Ohio, South Euclid, Ohio; Pikeville, Pikeville, Ky.; St. Ambrose, Davenport, Iowa; St. Francis-Illinois, Joliet, Ill.; Stephen F. Austin, Nacogdoches, Texas; Webber International, Babson, Park, Fla.; Wichita State, Wichita, Kan.; Wisconsin-Whitewater, Whitewater, Wis.; Wright State, Fairborn, Ohio;
2016 INTERCOLLEGIATE SINGLES CHAMPIONSHIPS
At Northrock Lanes, Wichita, Kansas, April 19 and 23
MEN'S FIELD
Tyler Albracht, West Texas A&M; Joshua Anderson, St. Ambrose; AJ Chapman, Wichita State; Stephen Cowland, Wichita State; Michael Davidson, Calumet; Zachary Doty, Morehead State; Nick Eckert, Calumet; Daniel Hanson, Robert Morris-Illinois; Michael Kissel, Suffolk County CC; Nick Kruml, Wisconsin-Whitewater; Dallas Leong, Nevada-Las Vegas; Ashton Maxwell, Webber International; Ben Pallardy, Lindenwood; Brandon Runk, William Paterson; Matthew Russo, Webber International; Allister Rutledge, Nebraska-Lincoln; Kenneth Ryan, Robert Morris-Illinois; Cory Schultz, Morehead State; Collin Smith, McKendree; Kenneth Smith III, Florida State; Darren Tang, San Jose State; Amando Villa, St. John's; Meeco Walker, Notre Dame-Ohio; Jacob Yazell, Morehead State
WOMEN'S FIELD
Julia Bond, Nebraska; Morgan Brown, Fairleigh Dickinson; Malory Caraway, Martin Methodist; Estefania Cobo, Wichita State; Verity Crawley, Webber International; Emily Eckhoff, Hastings; Jacqueline Evans, Lawrence Tech; Miranda Hejny, Newman; Crystal Land, Campbellsville; Katie Maher, St. Ambrose; Samantha Pasch, Indiana Tech; Stephanie Schwartz, Stephen F. Austin; Stephanie Sheridan, Delaware State; Nicole Troha, St. Francis-Illinois; Tawni Vollmer, Webber International; Haley Williams, Newman