Iowa bowler takes over top spots in Classified Singles, All-Events at NBS
March 17, 2023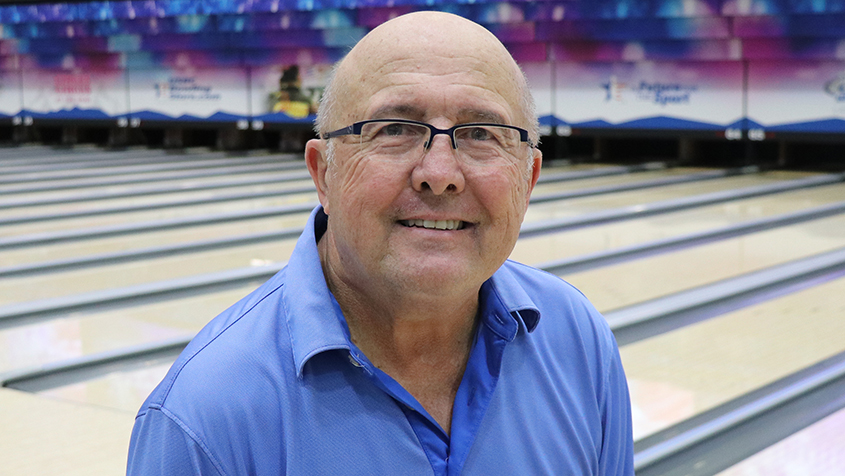 RENO, Nev. –
In making his first appearance at the
United States Bowling Congress Open Championships
since 2017, Steven Maley of Waverly, Iowa, wanted to make sure to bring the energy, send good vibes to his teammates and have fun while competing on bowling's biggest stage.
The pins at the National Bowling Stadium took notice, and by the end of his final game of singles Thursday, Maley had worked his way into the lead of Classified Singles and Classified All-Events at the 2023 event.
In singles, the 68-year-old right-hander fired games of 180, 223 and 212 to finish with a 615 series. He added 522 in team and 508 in doubles to claim the top spot in all-events with 1,645.
Jeffrey Herbst of Port Washington, Wisconsin, had held the lead in Classified Singles with 571, while Patsy Orr of Shenandoah, Iowa, was leading Classified All-Events with 1,606.
Maley has been trying to make his way back to the USBC Open Championships, and things finally fell into place for a trip to Reno this week.
"I always wanted to come back, but because of some team injuries and a closure of a bowling alley, I wasn't able to get on," Maley said. "I was looking forward to doing this again, and when the opportunity came, I decided to take it.
"I think it's a neat atmosphere. In the squad room, you get to hear about all of the different awards that people receive for their length of time at the event. Walking through (the Center Aisle) for opening is something I thought was really cool, too."
As Maley neared the lead in both events, the energy he provided to those competing near him was easy to see.
He supports keeping a positive attitude on the lanes for everyone and looks to provide a smile and encouragement when things aren't going as planned.
"For me, I try to pick people up, whether they're bowling good or bad," Maley said. "I think everyone needs to get good feedback and not get down on themselves. You can't bowl well if you dwell on your last shot."
Maley took some of his own advice, too. There were a couple of spare attempts he wished he had back, and after a pair of 150 games to start doubles Thursday, he could have lost focus.
A ball change and commitment to making the best shots he could helped him finish doubles with 202 before averaging 205 in singles.
"The main thing for me is proper speed and consistently hitting my mark," Maley said. "I concentrated on that, and from there, what happens, happens. When I did throw a bad ball, I was fortunate to get some strikes or leave something I could pick up. I was very blessed."
Bowling on the high end of the NBS, Maley was in proximity of the tournament's leaderboard as he headed into his final game. He thought he might have the chance to make a run with a strong finish, and he walked away with more than he imagined.
"I'm shocked … absolutely shocked," Maley said. "I saw the scores as we were starting the last game, and I thought if I put up a decent score, I could make the top 10. It would be phenomenal if it held on, but I hope I can be in the top 10. It was fun to be back, and I had a good group to bowl with here. It's been an excellent trip, and I look forward to going to Las Vegas next year. I'm already signed up."
The 2023 Open Championships kicked off March 4 and will conclude July 24. The 143-day tournament will feature more than 9,700 five-player teams and nearly 50,000 bowlers making their way to compete in The Biggest Little City in the World.
The Classified Division features bowlers with entering averages of 155 and below.
Visit us on Facebook at the
official USBC Open Championships page
.