Jack Jurek Wins PBA50 South Shore Open for First PBA50 Tour Title
August 07, 2014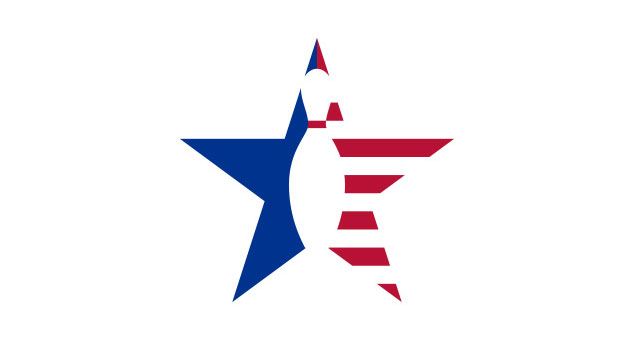 "I've won a couple of Steve Nagy Sportsmanship Awards because I've lost a lot of times in title matches and people think I'm a nice guy." - Jack Jurek
Jack Jurek of Lackawanna, N.Y., who has endured a series of bad breaks in his quest for his first PBA50 Tour title, made a breakthrough Thursday night when he struck on eight of his first nine shots to defeat PBA Hall of Famer Randy Pedersen of Clermont, Fla., 242-205, in the title match of the PBA50 South Shore Open at Olympia Lanes in Hammond, Ind.
"It's never an easy battle out here," Jurek said. "I've won a couple of Steve Nagy Sportsmanship Awards because I've lost a lot of times in title matches and people think I'm a nice guy."
Jurek, who had disappointing losses in Dayton, Ohio, a week earlier after a crushing loss to Hall of Famer Walter Ray Williams Jr. earlier in the year in the USBC Senior Masters title match, came into the finale in Hammond with a fresh attitude, thanks in part to some advice he got from Pedersen, his traveling roommate.
"(Randy) and I talked a little after my debacle in Dayton and he gave me some thoughts about how he approaches things," Jurek said. "It helped. I've got a lot of guys who have been trying to help. (PBA legend) Mark Roth has been telling me, stop being so nice. Go beat people, so tonight I just decided to go for it. I was a lot more aggressive than I have been."
Against Pedersen, Jurek's only major mistake was leaving a 2-4-8-10 split in the fourth frame, but otherwise he was nearly perfect.
"Jack was due," Pedersen said. "He's been bowling really well. After he left the 2-4-8-10 (in the fifth frame), I was wondering if the old Jack was going to show up or the new one. He persevered."
In the first semifinal round between a pair of PBA Hall of Famers, Pedersen defeated Pete Weber of St. Ann, Mo., 267-226, putting a crimp in Weber's hopes to overtake fellow PBA Hall of Famer Norm Duke in the 2014 PBA50 Player of the Year race. That battle will be decided in the PBA50 Tour's season finale in
Welch, Minn., next week.
Duke, who leads the race with 56 points, failed to add to his total in Hammond when he was eliminated in the Round of 8. Weber picked up four points for finishing fourth to increase his total to 48 heading into Welch, Minn. Tom Baker of King, N.C., also remains in contention with 44 points. In the Player of the Year competition, 16 points will be awarded to the tournament winner; the runner-up gets eight points; third-place is worth four points ,and the fourth-place finisher earns two points.
In the second semifinal match, Jurek, a PBA50 Tour rookie and two-time PBA Tour title winner, used a string of nine strikes to defeat Canadian John Chapman, 267-206. For Chapman, who was trying for his first PBA50 title, it was his highest finish as a senior player.
The most dramatic match of the tournament came in the best-of-five-game Round of 16 when Chapman eliminated Duke, 3-2. After Duke jumped out to a 2-0 lead, Chapman rallied to win the last three games, 247-234, 231-224 and 248-247.
The PBA50 Tour concludes its 2014 season next week with the PBA50 Treasure Island Resort & Casino Open presented by Hammer at Island Xtreme Bowl in Welch, Minn. The season-finale gets underway with a special "Pete Weber Knock Down Pins for Cancer" event on Sunday, Aug. 10, followed by eight-game qualifying rounds Monday and Tuesday at 9 a.m. and 3:30 p.m. each day. After 16 games, the top 32 players will advance to single-elimination match play competition beginning at 8 a.m. Wednesday. The Round of 8, followed by semifinal and championship rounds, begin at 5 p.m.
The Pete Weber fund-raising event and all rounds of the tournament will be carried live on Xtra Frame, PBA's online bowling channel. For subscription information, visit pba.com and click on the Xtra Frame link.
PBA50 SOUTH SHORE OPEN PRESENTED BY DV8
Thursday's final results
At Olympia Lanes, Hammond, Ind.
Championship:
Jack Jurek, Lackawanna, N.Y. ($7,500) def. Randy Pedersen, Clermont, Fla. ($4,000), 242-205.
Semifinal Round (losers earned $2,500):
Pedersen def. Pete Weber, St. Ann, Mo., 267-226.
Jurek def. John Chapman, Canada, 267-206.
Round of 8 (best of three games, losers eliminated and earned $1,600):
Jurek def. Tom Baker, King, N.C., 2-0.
Weber def. Don Breeden, Clive, Iowa, 2-0.
Pedersen def. Parker Bohn III, Jackson, N.J., 2-1.
Chapman def. Walter Ray Williams Jr., Ocala, Fla., 2-1.
Round of 16 (best of five games, losers eliminated and earned $1,300):
Weber def. Bryan Goebel, Shawnee, Kan., 3-0.
Breeden def. Bill Henson, Westerville, Ohio, 3-1.
Pedersen def. Kerry Painter, Henderson, Nev., 3-2.
Bohn def. Ron Mohr, Las Vegas, 3-1.
Jurek def. Rick Thomas, Willowbrook, Ill., 3-1.
Baker def. Harry Sullins, Chesterfield Twp., 3-2.
Williams def. Monacelli, 3-0.
Round of 24 (best of five games, losers eliminated and earned $1,100):
Goebel def. Leroy Johnson, Chicago, 3-1.
Breeden def. Don Blatchford, Santa Monica, Calif., 3-1.
Painter def. Dale Traber, Cedarburg, Wis., 3-0.
Mohr def. Tracy Teeters, Salem, Ore., 3-2.
Thomas def. Brad Snell, Mount Prospect, Ill., 3-0.
Baker def. Kenny Parks, Hammond, Ind., 3-2.
Williams def. Christopher Keane, Cape Coral, Fla., 3-0.
Duke def. Lennie Boresch, Kenosha, Wis., 3-0.
Chapman def. Norm Duke, Clermont, Fla., 3-2.