John Forst Dies Hours After Receiving Laneman Award
July 01, 2016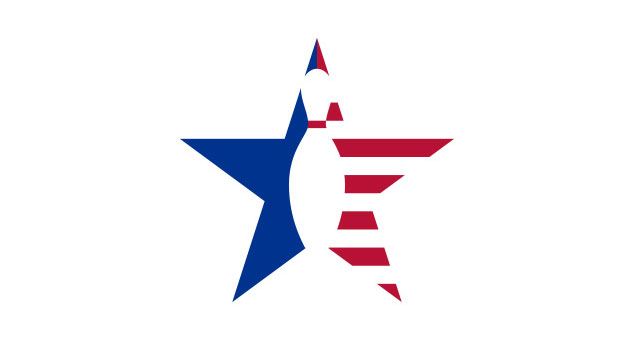 (Courtesy PBA)
A matter of hours after he was surprised as the 2016 recipient of the Jim Jaryszak Laneman Award at International Bowl Expo in Las Vegas on June 29, LaGrange, Ill., native John Forst was found unresponsive on the Mandalay Bay property.
Forst, who was suffering from terminal brain cancer, was 55.
At Bowl Expo, Forst had a final opportunity to reunite with a horde of friends, colleagues and former competitors from his days working with Storm Products, Kegel, USBC and PBA competition before he decided to spend some idle time playing slots. According to unofficial reports, he took a break to get some fresh air, wandered off and was found hours later where emergency resuscitation efforts were unsuccessful.
Among hundreds of social media reactions to the unexpected turn of events was this comment from his brother, Ken Forst: "In a way it's like he was able to go to his own wake. If anyone could pick what to do on their last day I'm sure most would want to have a day like this."
Forst launched his bowling career as a PBA Tour competitor, winning his only national title with partner Louis Blancarte in the 1984 Columbia Senior/Touring Pro Doubles Championship in San Antonio, Texas. He made six other television finals in 286 PBA Tour appearances, including the 1981 and '82 Brunswick Memorial World Opens held in Glendale Heights, and winning four times in 100 PBA Regional appearances before continuing his career in the lane maintenance field.
As a lane technician for Kegel from 1997-2007, Forst was trained by Kegel founder John Davis and Len Nicholson, the former PBA Director of Lane Maintenance, to handle major events on the PBA Tour and events around the world for the World Tenpin Bowling Association. He also was involved in the research and development of lane machines, lane conditioners and lane cleaners, and he developed lane patterns and performed topography studies at Kegel, where he also presented seminars on ball reaction and lane maintenance.
He oversaw lane maintenance at the USBC Open Championships in Billings, Mont., in 2002 and Knoxville, Ky., in 2003, and supervised lane maintenance for USBC Women's Championships in Salt Lake City (1994), Tucson (1995) and Reno, Nev. (1997). A USBC Silver coach, he later helped coach the Indonesian and Malaysian national teams.
He was the sixth recipient of the "Laneman Award" named in honor of the late USBC Equipment Specifications and Certifications department employee, an award selected by USBC to recognize a person for their behind-the-scenes work.
In accepting the award, the 2014 Illinois Bowling Association Hall of Fame inductee said, "I had no idea. I'm not very big on awards, but it's great to receive an award named for someone like Jim. I'm glad the service side is getting recognition."
Forst was living with wife Tracy in West Jordan, Utah, at the time of his death. Information regarding services will be posted on pba.com when details are confirmed.