Jurek Retains Lead at Senior U.S. Open
June 02, 2015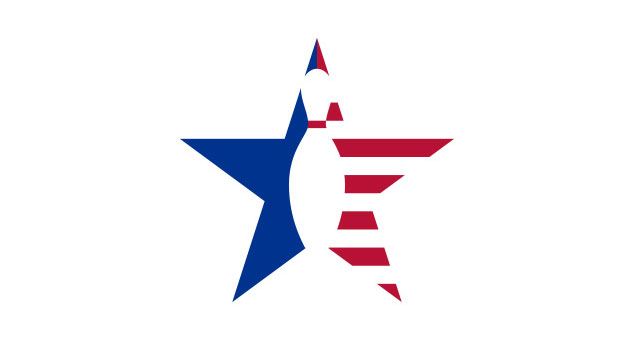 Jerry Schneider
Professional Bowlers Association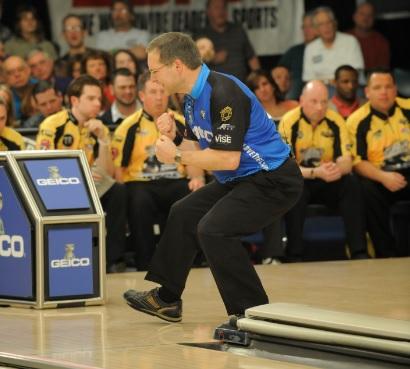 Two-time PBA50 Tour titlist Jack Jurek of Lackawanna, N.Y., averaged 230.8 to retain the qualifying lead after Tuesday's second round of the Suncoast PBA Senior U.S. Open presented by Storm at the Suncoast Bowling Center.
After posting a 1,402 six-game pinfall (233 average) in Monday's first round on a heavily-played lane condition, Jurek returned Tuesday on a less-played second block condition to bowl 1,368 (228 average) recording a 2,770 overall pinfall total after two rounds. He bowled games of 209, 213, 257, 235, 237 and 217 in Tuesday's round.
"I was fortunate to get out of the gate with that great start in yesterday's first round so I looked at today's round as an opportunity to get more pins and was able to do that," said Jurek, who also owns two PBA Tour wins. "I got off to a little bit of a slow start but fell into a groove in the third game."
Heading into Wednesday's third round bowling on a fresh lane condition Jurek feels he can continue the momentum.
"The first squad has been a challenge for some guys so I'll be looking to stay out of trouble and avoid the land mines," Jurek said. "I just plan to get a handle on what the lane condition gives me as early as possible and make the adjustments from there. You can run into some tricky pairs (of lanes) so it's real easy to get that bad game you want to avoid."
Jurek is trying for his second win of the season and third of his career. He notched an emotional win in the Miller High Life Classic in April by defeating five-time Tour and two-time PBA50 Tour winner Bob Learn Jr. of Erie, Pa., in the Championship match, 264-224, two weeks after his father passed away.
Rounding out the top five after Tuesday's second round were Ty Dawson of Sunnyvale, Calif., 76 pins behind in second with 2,694; amateur Mike Taylor of Las Vegas, 2,662; Paul McCordic, Sugar Land, Texas, 2,629, and Robert Spaulding of McKinney, Texas, 2,618.
Two-time Senior U.S. Open winners Hall of Famers Amleto Monacelli of Venezuela and Tom Baker of King, N.C., finished the second round in 10th and 15th, respectively. Both players are trying to become the tournament's first three time winner. Senior U.S. Open defending champion and reigning PBA50 Player of the Year Hall of Famer Norm Duke of Clermont, Fla., finished the second round in 27th.
Former major league pitcher and PBA50 Tour rookie John Burkett of Southlake, Texas dropped from second after the first round to 16th but is still in good position to advance to Thursday's match play rounds.
The entire field will return to bowl the final qualifying round Wednesday which will determine the top 48 players for match play on Thursday. Match play continues on Friday to determine the top four players for the stepladder finals scheduled for 4 p.m. PT.
The Senior U.S. Open, the first major of the season, is considered the most demanding test for players because of its grueling format. Like the U.S. Open on the PBA Tour, the Senior U.S. Open demands patience, quality shot-making and a strong mental game over 50 games of qualifying and match play to make the finals.
The PBA Senior U.S. Open is being covered live in its entirety on PBA's online bowling channel Xtra Frame. For subscription information visit www.xtraframe.tv.com.
SUNCOAST PBA SENIOR U.S. OPEN PRESENTED BY STORM
Suncoast Bowling Center, Las Vegas, Tuesday
Second Round Qualifying Standings (after 12 games)
1, Jack Jurek, Lackawanna, N.Y., 2,770.
2, ss-Ty Dawson, Sunnyvale, Calif., 2,694.
3, a-Mike Taylor, Las Vegas, 2,662.
4, ss-Paul McCordic, Sugar Land, Texas, 2,629.
5, Robert Spaulding, McKinney, Texas, 2,618.
6, Harry Sullins, Chesterfield Twp., Mich., 2,611.
7, Pete Weber, St. Ann, Mo., 2,609.
8, Mike Edwards, Tulsa, Okla., 2,589.
9, Bob Learn Jr., Erie, Pa., 2,579.
10, Amleto Monacelli, Venezuela, 2,567.
11, Warren Nelson, Middleburg, Fla., 2,566.
12, Randy Peterson, Carrington, N.D., 2,565.
13, Rick Steelsmith, Wichita, Kan., 2,563.
14, Rob Rice, Sunnyside, Wash., 2,559.
15, ss-Tom Baker, King, N.C., 2,555.
16, John Burkett, Southlake, Texas, 2,554.
17, Lennie Boresch Jr., Kenosha, Wis., 2,547.
18, Sammy Ventura, Syracuse, N.Y., 2,542.
19, Chris Warren, Grants Pass, Ore., 2,536.
20, Ron Mohr, Las Vegas, 2,532.
21, Bryan Goebel, Shawnee, Kan., 2,531.
22, a-Jimmie Pritts Jr., Mathuen, Mass., 2,524.
23, Eric Forkel, Henderson, Nev., 2,519.
24, Joe Goldstein Sr., San Bruno, Calif., 2,514.
25, Mike Kanada, Camarillo, Calif., 2,509.
26, David Bolles, Stockton, Calif., 2,502.
27, Norm Duke, Clermont, Fla., 2,500.
28, a-Skip Wolfe, Dixon, Ill., 2,497.
29, Kevin Croucher, Grants Pass, Ore., 2,493.
30, Dale Traber, Cedarburg, Wis., 2,492.
31, Robert Harvey, Boise, Idaho, 2,476.
32, (tie) ss-Thomas Ream, Tampa, Fla., and Wayne Stellick, Aurora, Colo., 2,472.
34, Robert Brown, Cody, Wyo., 2,471.
35, ss-Kerry Fulford, Ft. Worth, Texas, 2,469.
36, ss-a-Alvin Lou, El Cajon, Calif., 2,467.
37, Marv Sargent, Temecula, Calif., 2,466.
38,(tie) Walter Ray Williams Jr., Oxford, Fla., and Tommy Martin, Olive Branch, Miss., 2,464.
40, a-Bo Goergen, Sanford, Mich., 2,463.
41, ss-Edward Silva, Manteca, Calif., 2,455.
42, a-Billy Langford, Lone Grove, Okla., 2,454.
43, (tie) Daniel Miyamoto, Mililani, Hawaii, and ss-Jim Murtishaw, Menifee, Calif., 2,452.
45, ss-a-Willie Wells, Las Vegas, 2,451.
46, ss-Roger Kossert, Lithia, Fla., 2,450.
47, (tie) Hugh Miller, Mercer Island, Wash., and ss-Ted Staikoff, Black Hawk, S.D., 2,442.
49, (tie) Doug Kempt, Arcadia, Calif., and ss-John Dudak, Orland Park, Ill., 2,433.
51, Robert Lawrence, Austin, Texas, 2,431.
52, ss-Ron Winger, Las Vegas, 2,430.
53, Mike Scroggins, Amarillo, Texas, 2,427.
54, (tie) ss-a-Michael Lucente, Warren, Mich., and a-Warren Blankenship, Ardmore, Okla., 2,424.
56, Mike Dias, Lafayette, Colo., 2,421.
57, ss-Jim Gordin, Modesto, Calif., 2,420.
58, Tom Carter, Columbus, Ohio, 2,418.
59, ss-a-Howard Partell, Las Vegas, 2,416.
60, a-Robert Zeihen, Las Vegas, 2,412.
61, Craig Miller, Tracy, Calif., 2,404.
62, Brian Voss, Centennial, Colo., 2,398.
63, ss-Don Robinson, Boise, Idaho, 2,396.
64, (tie) ss-Bill McCorkle, Westerville, Ohio, and ss-Matt Surina, Puyallup, Wash., 2,391.
66, Mark Scroggins, Canyon, Texas, 2,385.
67, a-Warren Eales, Chandler, Ariz., 2,384.
68, Christopher Keane, Cape Coral, Fla., 2,383.
69, a-Jeff Schlehuber, Highland Ranch, Colo., 2,382.
70, ss-John Petraglia, Jackson, N.J., 2,378.
71, ss-Jeff Jamison, Boulder City, Nev., 2,377.
72, (tie) ss-a-Terry Leong, Las Vegas, and Mark Williams, Beaumont, Texas, 2,375.
74, Noel Vazquez, Sacramento, Calif., 2,369.
75, (tie) ss-a-Dick Baker, Henderson, Nev., and ss-Dale Eagle, Laguna Niguel, Calif., 2,367.
77, Don Moser, Perris, Calif., 2,365.
78, ss-Michael Henry, Brunswick, Ohio, 2,362.
79, Scott Hansel, Stockton, Calif., 2,359.
80, (tie) ss-Kerry Painter, Henderson, Nev., Dean Mueller, Vernon Hills, Ill., Kent Wagner, Bradenton, Fla., and Dave Dayton, Reno, Nev., 2,355.
84, Darron Peters, Temecula, Calif., 2,354.
85, (tie) ss-a-Paul Appling, Camarillo, Calif., and Dave Arnold, Elk Grove, Calif., 2,352.
87, ss-Don Blatchford, Santa Monica, Calif., 2,351.
88, Terry Metzner, Kentwood, Mich., 2,350.
89, Kelly O'Driscoll, Herriman, Utah, 2,344.
90, (tie) ss-a-Daniel Winter, Rockford, Ill., and ss-a-Dave Washburn, Las Vegas, 2,343.
92, a-Gene Azumi, North Las Vegas, Nev., 2,342.
93, a-Dean Hebner, Vancouver, Wash., 2,338.
94, Parker Bohn III, Jackson, N.J., 2,335.
95, Dana Wright, St. Paul, Minn., 2,333.
96, (tie) ss-John Shreve Sr., Sheffield Village, Ohio, Ron Boroff, Mansfield, Texas, and Brian LeClair, Delmar, N.Y., 2,332.
99, Tony Majcher, Rolling Meadows, Ill., 2,326.
100, (tie) ss-Lew Elting, Carlsbad, Calif., and ss-Jim Starks, San Bernardino, Calif., 2,320.
102, Kevin Foley, Reno, Nev., 2,318.
103, David Taylor, Largo, Fla., 2,317.
104, John Austin Jr., Friendswood, Texas, 2,316.
105, Brian Tinsley, Medford, Ore., 2,313.
106, Jerry Brunette Jr., Rochester, N.Y., 2,308.
107, (tie) a-Richard Cook, Olympia, Wash., and Tomas Karlsson, Sweden, 2,306.
109, ss-a-Edward Roberts, Braintree, Mass., 2,302.
110, Michael Owen, Gainesville, Fla., 2,301.
111, Larry Popp, Marion, Ohio, 2,297.
112, Todd Kjell, Roscoe, Ill., 2,296.
113, Carey Hofmann, Phoenix, 2,292.
114, a-Michael Clemence, Las Vegas, 2,289.
115, Joe Salvemini, Mckinney, Texas, 2,287.
116, Joseph Jimenez, Rowland Hts, Calif., 2,286.
117, Brian Cooper, Henderson, Nev., 2,282.
118, ss-Bill Henson, Westerville, Ohio, 2,280.
119, ss-Ray Cobb, Highland, Calif., 2,279.
119, ss-Gerald Calvin, Thousand Oaks, Calif., 2,279.
121, a-Bob Godden, Las Vegas, 2,272.
122, ss-Norb Wetzel, Fond du Lac, Wis., 2,271.
123, (tie) ss-Bob Knipple, Long Beach, Calif., and a-Pete Toth, Simi Valley, Calif., 2,269.
125, James Hansen, Anchorage, Alaska, 2,265.
126, Gary Reh, Las Vegas, 2,264.
127, ss-a-Darwin Wimer, Mesquite, Nev., 2,263.
128, ss-Lee Brosius, Ashburn, Va., 2,259.
129, ss-Mitchell Vernon, Olympia, Wash., 2,257.
130, ss-a-Les Shirwindt, Las Vegas, 2,256.
131, John Parry, Oak Park, Calif., 2,252.
132, Rodney Garrick, San Francisco, 2,250.
133, ss-Steve Davis, Manteca, Calif., 2,246.
134, Timothy Bell, Sacramento, Calif., 2,245.
135, ss-Gregory Waldon, Sun City West, Ariz., 2,243.
136, ss-a-Howie Loosbroock, Henderson, Nev., 2,242.
137, ss-Galen Keas, Alda, Neb., 2,239.
138, Tracy Teeters, Eugene, Ore., 2,233.
139, Jon DeLaney, McKinney, Texas, 2,231.
140, ss-James Knoblauch, Waukesha, Wis., 2,226.
141, ss-Glen Nakagawa, Highland Village, Texas, 2,222.
142, ss-Frank Gallo Jr., Jacksonville, Fla., 2,221.
143, ss-Don Lane, San Francisco, 2,220.
144, ss-a-Nelson Sand, Auburn, Wash., 2,219.
145, David Allen, Las Vegas, 2,216.
146, ss-Diz Francisco, Bakersfield, Calif., 2,214.
147, ss-a-Vaughn Doody, Las Vegas, 2,211.
148, (tie) ss-a-Norm Palomares, San Francisco, Calif., and ss-Gary Johnson, Las Vegas, Nev., 2,210.
150, ss-Mike Schmid, Minneapolis, Minn., 2,205.
151, Brian Miller, Springfield, Ohio, 2,201.
152, ss-Gregory Popham, Crestview Hill, Ky., 2,194.
153, ss-Gary Seney, North Las Vegas, Nev., 2,190.
154, ss-a-Conway Sunell, Las Vegas, 2,189.
155, ss-Bob Amoruso, Glenview, Ill, 2,187.
156, ss-Ross McDonald, Clarksville, Md., 2,183.
157, ss-a-Harry Mickelson, Yakima, Wash., 2,181.
158, ss-a-David Graber, Las Vegas, 2,178.
159, (tie) Joe Beck, Montgomery, Ala., and Glenn Morgan, Carson City, Nev., 2,171.
161, Carl Labayan, Long Beach, Calif., 2,163.
162, (tie) ss-Carl Nichols, Blaine, Wash., and Larry Jordan, Lebanon, Ore., 2,160.
164, ss-Sal Bongiorno, Las Vegas, 2,149.
165, Mario Ortez, Visalia, Calif, 2,145.
166, (tie) a-Bob Baer, Simi Valley, Calif., ss-Chuck Best, Buda, Texas, and Mark McCreary, Livermore, Calif., 2,144.
169, Scott Schimming, Tacoma, Wash., 2,143.
170, Mike Webb, Red Oak, Iowa, 2,140.
171, Garry Blanton, Owensboro, Ky., 2,139.
172, ss-a-Nathaniel Lewis, Clinton, Md., 2,125.
173, ss-a-David Chew, Brentwood, Calif., 2,120.
174, ss-Stan Winters, Simi Valley, Calif., 2,114.
175, ss-Murray Hickman, Las Vegas, 2,111.
176, ss-David Blades, East Wenatchee, Wash., 2,102.
177, ss-Darrell Adams, Flintstone, Ga., 2,097.
178, ss-a-David Rhoads, Las Vegas, 2,096.
179, Eric Altenburg, Albuquerque, N.M., 2,095.
180, ss-Marvin Nezvensky Jr., Pueblo, Colo., 2,090.
181, ss-a-Leon Dent, Las Vegas, 2,086.
182, Seppo Korpela, Sweden, 2,083.
183, ss-Edgar Gomez, Colombia, 2,063.
184, ss-Tim Pierce, Portland, Ore., 2,059.
185, ss-a-Jay Gneiting, Aberdeen, Idaho, 2,041.
186, ss-Herbye Mitchell, Granbury, Texas, 2,040.
187, Rick Childers, Littleton, Colo., 2,039.
188, ss-a-John Czipka, Las Vegas, 2,024.
189, ss-a-John Daily, Long Beach, Calif., 2,022.
190, ss-a-David Bass, Las Vegas, 2,018.
191, a-Charles Allen Jr., Pinson, Ala., 1,994.
192, Rich Kleinman, Reno, Nev., 1,984.
193, (tie) ss-Robert Walters, North Las Vegas, Nev., and Jim Montgomery, Byron, Ill., 1,976.
195, ss-Jim Hutchinson, Ludlow Falls, Ohio, 1,973.
196, ss-Dave Nebe, Richmond, Va., 1,944.
197, ss-JamiLynn Fox, Toledo, Ohio, 1,930.
198, ss-Gene Morrison, Spring Lake, N.C., 1,920.
199, ss-James Gregware Jr, Rensselaer, N.Y., 1,892.
200, ss-Steven Banks, Leesburg, Va., 1,884.
201, Don Michaelsen Sr., Plant City, Fla., 1,857.
202, Peter Becknall, Elgin, N.D., 1,852.
203, a-Dennis Ferguson, Bellingham, Wash., 1,816.
204, ss-Louis Moretti, Las Vegas (withdrew)
205, Randy Pedersen, Clermont, Fla., (withdrew)
206, Tim Shirlock, Las Vegas, (withdrew)
ss-denotes PBA60 players ages 60 and over
a-denotes amateur