Kegel Founder John Davis Passes Away
January 25, 2013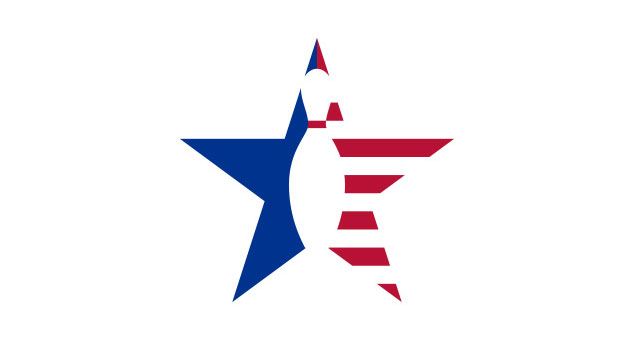 John Davis had three priorities in life, according to a man who knew him well, Len Nicholson.
"No. 1 was his family," said the host of the "Phantom Radio" internet talk show, and former laneman for the Professional Bowlers Assn. "No. 2 were his employees. And No. 3 were his friends."
That life was cut short early this morning, when the founder and CEO of Kegel in Lake Wales, Fla., died of an apparent heart attack. He was 64.
What would become an international bowling maintenance supply company and world-class training center began with a single product — a lane-cleaning tool called the Key. According to Nicholson, Davis would go (bowling center) door to (bowling center) door with the product, demonstrate it, and take orders for it.
"He told me that once he'd made about 19 sales in a row, he knew he had a viable product," Nicholson recalled. "He knew it was time to start production, and stop making them one at a time."
In the years ahead, Kegel would produce an array of lane cleaning and conditioning products. When the company built a new headquarters facility in central Florida, a training center featuring all the technological bells and whistles was given a significant footprint.
While Davis and his staff worked to build the business, Davis remained keenly interested in and concerned about the condition of bowling as a sport. That led to Kegel providing lane conditioning machines, products and even personnel to the PBA and its regional program for a five-year period when the pro group was battling to stay afloat.
"What a lot of people don't know is that John Davis provided all of that product and all of those man hours for free," Nicholson said. "John could not imagine a viable bowling industry without a viable pro tour, so he did what he could to help. I would say his investment was valued at at least $5 million."
With an eye toward getting bowling's scoring situation under control, Nicholson said Davis supported "the idea of decreasing the friction of bowling lanes — even if it meant he would sell less lane oil."
Davis was a strong proponent of "fairness," and toward that end, Kegel would provide lane conditioning services to tournament organizers around the world, mostly events affiliated with the World Tenpin Bowling Assn. and its regional zones.
Because he was considered a "straight shooter" and a businessman whose heart was in the right place, Davis had a great many admirers in bowling.
"This is a great loss for all in our industry," said Dave Wilson of Complete Bowling Service. "John was a true entrepreneur and a great man. I believe he always had bowling on his mind. He was the true 'Phoenix' in every sense of the word."
"What a sad day," echoed Gregg Pasdiora, President of NAIR. "I met John in 1981 and had many interesting conversations with him over the years. The bowling industry has lost a true friend, and friends like John don't grow on trees."
Early this morning, Kegel released this announcement on Davis' passing:
"It is with great sadness that Kegel has to announce the passing of our founder and CEO, John M. Davis, age 64, who passed away this morning at his home in Winter Haven, Florida. John was a very generous and compassionate man and absolutely loved the sport of bowling. He built a company around the principles of taking care of others, no matter the cost. John leaves behind a legacy that will impact the sport of bowling and those who knew him forever. He will be sadly missed by his mother, wife, four brothers, three children and six grandchildren, along with his extended family at Kegel and throughout the bowling industry."
Last year, Davis was honored by the Billiard and Bowling Institute of America with its Industry Service Award, and the Bowling Proprietors' Association of America with its V.A. Wapensky Award.
Added long-time friend Nicholson: "John was the most generous man I have ever known. Position or power didn't impress him; people did. He'd wear a pair of Levi's to a black-tie ball. When you look at his body of work in bowling — and the people he touched... it's just a sad, sad day."
— Bob Johnson
- - - - -
Share your memories of John Davis through our Letters to the Editor button. Please include your full name and city/state of residence.