Kovalova looks to rebound and defend title at 2022 PWBA Twin Cities Open
May 26, 2022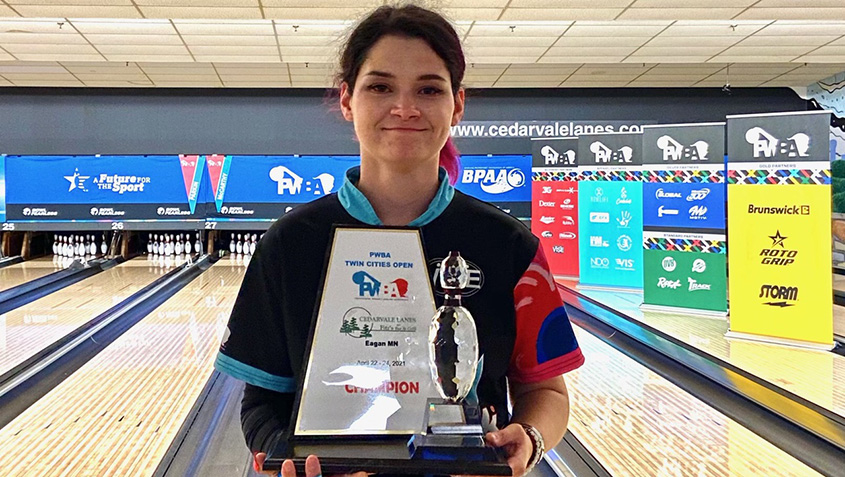 EAGAN, Minn.
- The
Professional Women's Bowling Association
returns to the Twin Cities for the fourth consecutive season, and the best women in the world once again will converge on Cedarvale Lanes.
The third event of the season runs from May 26-29 with the official practice session taking place Thursday, along with a Bowl with the Pros event, and competition will get underway Friday with two six-game qualifying rounds.
Athletes advancing to the Cashers' Round will bowl an additional six-game block Saturday to determine the top 12 players. A final six-game round will determine the five players for the stepladder finals, based on total pinfall for 24 games.
The finals of the Twin Cities Open will take place Sunday at 5 p.m. Eastern, with the winner earning $20,000 live on CBS Sports Network.
All qualifying rounds leading up to the CBS Sports Network show will be broadcast live at
BowlTV.com
. The event also includes a regional competition Sunday, which also will be broadcast live on BowlTV.
Ukraine's Dasha Kovalova is the defending champion and no stranger to defending titles after repeating as champion at the PWBA Louisville Open last season. She was dominant during two matches in last year's stepladder finals at the Twin Cities Open, averaging 263 in two matches to win her third PWBA title. Her fourth career win came later in the season in Louisville.
The 27-year-old right-hander is coming off a bittersweet week at the first major of the season, the United States Bowling Congress Queens, where she led qualifying but lost her first two matches in the double-elimination three-game total-pinfall format.
Kovalova continues to learn on and off the lanes, and while her USBC Queens experience didn't end the way she hoped, she added a few more notes about how to trust herself and make changes faster. It also helps to have a village of friends she can depend on.
"I learned that sometimes, you just have to learn to lose gracefully and find positive experiences no matter what," Kovalova said. "For me, it was the unconditional support of my friends and family. And, I also learned to trust my instincts and ball changes faster when I know I need to make a drastic move."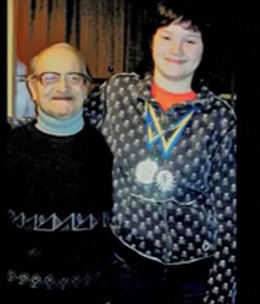 Kovalova will be bowling with a heavy heart this week after she recently learned of the passing of her grandfather, Yurij Fanygin.
Fanygin was certainly a fan of his granddaughter and is proud of the woman, bowler and artist she has become.
"He would always cheer for me and tell me to throw a lot of strikes for him," Kovalova said. "When I started my bowling journey, mom would go to Ukraine to work on her doctorate, and he would take me to bowling practices and always spoil me after. Those were good times. And, even though he was far away, he would always call and make sure that I knew he was cheering for me. Unfortunately, he passed during the night, so we didn't get to say goodbye, but I know that he is not suffering anymore, and it makes me feel better."
Locally, the Twin Cities area is often well represented at the event and that will continue in 2022.
Lauren Pate, originally from Inver Grove Heights, is a three-time Team USA member and two-time national champion at McKendree University. She now resides in Ballwin, Missouri, and will be competing this week. Amanda Vermilyea, a recent inductee into the Nebraska Athletic Hall of Fame, was a two-time NCAA champion and four-time All-American, also will hit the lanes. She now resides in Cottage Grove.
Other players competing with local ties include Kayla Pashina and Kalli Triske of Minnetonka, Katie Ann Sopp of White Bear Lake and Justice Schihl of Plymouth.
The Twin Cities Regional will take place Sunday morning and consist of an eight-game qualifying block. The top four players, based on total pinfall, will advance to the stepladder finals.
The 2022 season features 12 events including three majors, seven of which will conclude on CBS Sports Network, and an overall prize fund of approximately $1.4 million, which represents the largest average per event since the tour's relaunch in 2015.