Left is Now Right
July 17, 2010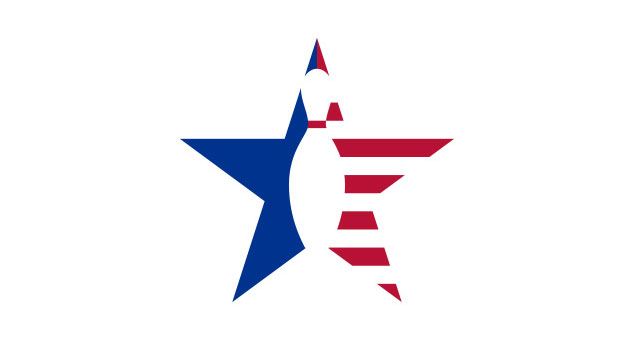 It was back in February of this year that Gery Verbruggen of Belgium stood on the lanes of Bowling Pedralbes to be inducted into the World Bowling Writers Hall of Fame. Now he stands on lanes 5 and 6 as leader of Squad 13 and gets his pass into tomorrows finals.
Rolling 1370 over the six qualifying games, the talented left-hander opened his account on the early Saturday morning squad with 246 before dropping back to A 197.
"It's a long time sincee Iwas a squad winner here," joked Verbruggen. "On every pair of lanes I had to change a little bit with my wrist or my position. All the lanes were a little different on the left side today. I started with the (Brunswick) Fury and after two games changed to the 3.5 and then changed back to the Fury, so I was changing my bowling balls all the time.
"Bowling is getting more and more technical. You have to find the right ball for the right lane and that is the most important. Nicole Sanders, another leftie, was also on this squad. I think she has to bowl faster. I was playing much faster than I did on the other two squads."
Paco Rodriguez of Spain took second place to Verbruggen on 1339 and Barcelona fan Thomas Larsen, winner of the Catalonia Open here in February placed third with 1324.
Top woman on this squad was Danielle van der Meer with 1262.
The current cut to 48th place is 1282 and there sits Ghislaine van der Tol from the Netherlands, winner of the Dream Bowl Palace Open in Munich just two weeks ago.
Three more qualifying squads to go and squad places are in great demand.
TOP OVERALL STANDINGS AFTER SQUAD 13:
| | | | | | | | | | | | | |
| --- | --- | --- | --- | --- | --- | --- | --- | --- | --- | --- | --- | --- |
| P | Player | | Federation | 1 | 2 | 3 | 4 | 5 | 6 | Pins | Hdcp | Total |
| 1 | Chris Loschetter | | USA | 257 | 277 | 237 | 217 | 227 | 259 | 1474 | 0 | 1474 |
| 2 | Marcial Ovide Marron | | Catalonia | 225 | 245 | 236 | 235 | 289 | 216 | 1446 | 0 | 1446 |
| 3 | Nicki Ainge | | England | 216 | 268 | 229 | 236 | 219 | 224 | 1392 | 48 | 1440 |
| 4 | Mathias Arup | | Sweden | 289 | 203 | 300 | 179 | 227 | 216 | 1414 | 0 | 1414 |
| 5 | John Wells | | England | 206 | 233 | 217 | 234 | 243 | 266 | 1399 | 0 | 1399 |
| 6 | Peter Ljung | | Sweden | 225 | 258 | 222 | 232 | 211 | 245 | 1393 | 0 | 1393 |
| 7 | Mika Koivuniemi | | Finland | 207 | 258 | 191 | 278 | 209 | 247 | 1390 | 0 | 1390 |
| 8 | Osku Palermaa | | Finland | 228 | 256 | 213 | 238 | 205 | 236 | 1376 | 0 | 1376 |
| 9 | Stuart Williams | | England | 258 | 226 | 191 | 236 | 243 | 218 | 1372 | 0 | 1372 |
| 10 | Gery Verbruggen | | Belgium | 246 | 197 | 243 | 225 | 215 | 244 | 1370 | 0 | 1370 |
| 11 | Frederik Ohrgaard | | Denmark | 182 | 202 | 236 | 266 | 244 | 239 | 1369 | 0 | 1369 |
| 12 | Martin Larsen | | Sweden | 197 | 289 | 213 | 216 | 217 | 235 | 1367 | 0 | 1367 |
| 13 | Marcus Berndt | | Sweden | 249 | 246 | 248 | 234 | 213 | 176 | 1366 | 0 | 1366 |
| 14 | Dom Barrett | | England | 222 | 218 | 215 | 214 | 258 | 237 | 1364 | 0 | 1364 |
| 15 | Brian Voss | | USA | 224 | 222 | 258 | 204 | 213 | 226 | 1347 | 0 | 1347 |
| 16 | Lucas Legnani | | Argentina | 225 | 234 | 247 | 223 | 207 | 209 | 1345 | 0 | 1345 |
| 17 | Robert Andersson | | Sweden | 235 | 215 | 245 | 232 | 206 | 210 | 1343 | 0 | 1343 |
| 18 | Hans Snelting | | The Netherlands | 197 | 249 | 227 | 237 | 191 | 239 | 1340 | 0 | 1340 |
| 19 | Paco Rodriguez Suances | | Spain | 171 | 242 | 247 | 233 | 256 | 190 | 1339 | 0 | 1339 |
| 20 | Tore Torgensen | | Norway | 205 | 203 | 223 | 227 | 256 | 222 | 1336 | 0 | 1336 |
| 21 | Kirsten Penny | | England | 209 | 235 | 226 | 193 | 215 | 209 | 1287 | 48 | 1335 |
| 22 | Anders Lousdal | | Denmark | 202 | 258 | 226 | 200 | 201 | 247 | 1334 | 0 | 1334 |
| 23 | Yoan Alix | | France | 202 | 225 | 211 | 223 | 234 | 234 | 1329 | 0 | 1329 |
| 24 | Paul Hutchinson | | Denmark | 268 | 194 | 238 | 213 | 197 | 219 | 1329 | 0 | 1329 |