Let the Action Commence
July 17, 2012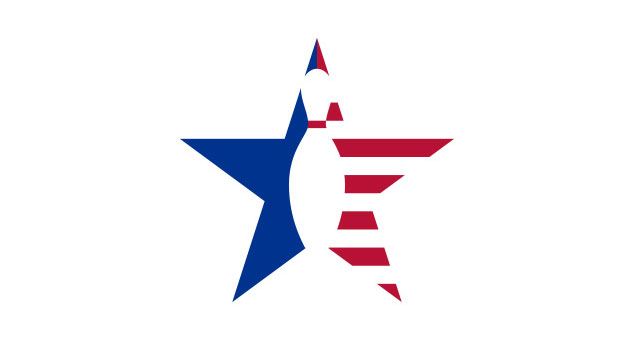 Oh Fiddlesticks! It would have been a full opening squad on Tuesday night for the 34th Ciutat de Barcelona but for a couple of no shows, one of them being none other than the ubiquitous Brian Voss of the United States, USBC and PBA Hall of Famer. So he and the other missing player, name not known at this moment, go into the sin bin.
We do have the pleasure of watching newly crowned PBA titlist Osku Palermaa, hopefully now fully recovered from his stomach bug whilst in Italy a couple of weeks ago, and Venezuelan star Ildemaro Ruiz, a visitor very much enjoying the European Bowling Tour.
Naturally, there are many Catalan and Spanish players on the lanes for this opener, and they cannot be ruled out as cannon fodder, especially local star Marcial Ovide.
Bowling Pedralbes, despite its small size of just 14 lanes, is one of those centers that stays in mind for years. Great organization,
fantastic ambience and good conditions set by Kegel's John Janawicz bring the players back year after year.
There are currently 131 players on the roster, representing 21 nations, a really nice number for the 14 lanes, giving space for re-entries come Friday and Saturday. The top 42, plus six women who do not make that cut, will advance to the final rounds on Sunday. Full tournament details on www.fcbb.cat. That website will also feature web streaming of the finals at 18.15 precisely on Sunday evening.
But back to tonight's squad.
And the squad winner is: Ildemaro Ruiz from Venezuela, taking pole position with 1424 which included his high game of 255, but steady bowling with that high and the low just 219.
This is my third visit to Barcelona," explained Ruiz. "I came last year and enjoyed it, the food is good, so I really like it here.
"I was in San Marino last week and I worked a lot with my game and I think I am doing the right thing with my moves and the transition so I think the work that I have been doing is paying off.
"This is my last tournament in Europe. I am going back home after this and then I go to Colombia for two events and then to Las Vegas for the American tournament."
It was a tenth frame decider between ruiz and Osku Palermaa, the Finn suffering an open final frame to let Ruiz take squad honors, 1424-1399. Palermaa also had the high game of 255, his second game after a lowly 174 beginning.
Local hero Marcial Ovide came into the frame by taking third place on 1389. The honor of holding the high game goes to a Romanian, Catalin Gheorge, rolling a 279.
Full tournament details and standings: www.fcbb.cat
TOP TEN STANDINGS AFTER SQUAD 1:
QUALIFICATION - Squad: 1 - Tuesday
| | | | | | | | | | | | | |
| --- | --- | --- | --- | --- | --- | --- | --- | --- | --- | --- | --- | --- |
| P | Player | Club | Federation | 1 | 2 | 3 | 4 | 5 | 6 | Pins | Hdcp | Total |
| 1 | Ildemaro Ruiz | Independent | Venezuela | 228 | 238 | 255 | 219 | 245 | 239 | 1424 | 0 | 1424 |
| 2 | Osku Palermaa | Patteri/Pergamon | Finland | 174 | 255 | 232 | 259 | 247 | 232 | 1399 | 0 | 1399 |
| 3 | Marcial Ovide Marron | Diagonal | Catalonia | 234 | 235 | 267 | 217 | 202 | 234 | 1389 | 0 | 1389 |
| 4 | Moi Perez Ibañez | Diagonal | Catalonia | 233 | 236 | 223 | 202 | 182 | 247 | 1323 | 0 | 1323 |
| 5 | Marius Piticariu | Elcomex Delfin II | Romania | 247 | 179 | 225 | 232 | 210 | 204 | 1297 | 0 | 1297 |
| 6 | Cristina Sanz Moreno | Diagonal | Catalonia | 195 | 253 | 175 | 190 | 254 | 173 | 1240 | 48 | 1288 |
| 7 | Catalin Gheorge | Elcomex Delfin II | Romania | 172 | 162 | 177 | 269 | 211 | 279 | 1270 | 0 | 1270 |
| 8 | Aude Saint Marc | B. Adour Bayonne | France | 213 | 226 | 214 | 157 | 177 | 167 | 1154 | 48 | 1202 |
| 9 | Artur Colomer Soler | Sweetrade | Catalonia | 214 | 181 | 174 | 179 | 204 | 215 | 1167 | 0 | 1167 |
| 10 | Mikael Kanold | Independent | Sweden | 177 | 176 | 218 | 194 | 165 | 227 | 1157 | 0 | 1157 |