Liz Johnson Conquers PWBA Detroit Open
August 30, 2015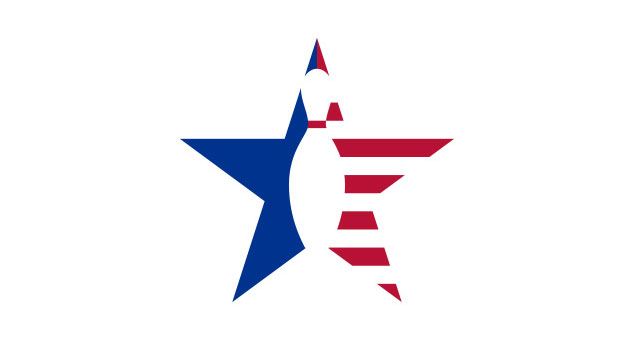 Lucas Wiseman
USBC Communications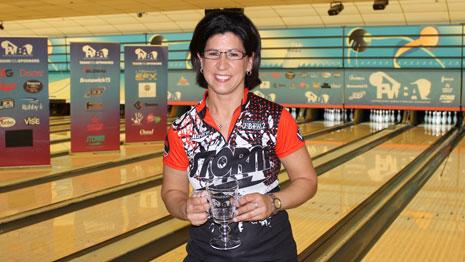 DETROIT, Mich. - Liz Johnson of Cheektowaga, N.Y., became the first two-time winner this season on the Professional Women's Bowling Association Tour as she overcame a tough lane condition Saturday to claim the 2015 PWBA Detroit Open title.
Johnson took down PWBA Tour points leader, Stefanie Johnson of Grand Prairie, Texas, 193-158, in the championship match at Super Bowl.
Competing on the season's toughest lane condition, which measured 35 feet in length and was nearly flat, Liz Johnson cruised past Stefanie Johnson in the final frame after Stefanie Johnson left a split for an open in the 9th
Johnson's other title this season came at the United States Bowling Congress Queens in May.
"It means a lot to win a second title this season because there are so many talented women out here and they are hungry to win titles," said Johnson, a USBC Hall of Famer who won her 13th career PWBA title. "You have to really stay on top of your game physically and mentally to be competitive out here."
The stepladder finals capped off a low-scoring event in which only three players averaged better than 200 for the tournament.
"You would think with a short pattern the scores would be a little lower anyway but they were just ugly this week," Liz Johnson said. "I like it when it is more of a grind like this, but with the start I had in qualifying this week I didn't even think I'd make the show."
Johnson, who earned $10,000 for the victory, took down Team USA member, Josie Earnest of Nashville, in the highest-scoring match of the stepladder finals, 235-202, to advance to the title match. In the opening match, Earnest topped Kelly Kulick of Union, N.J., 169-153.
For more information on the PWBA, visit PWBA.com.
PWBA DETROIT OPEN
At Super Bowl, Canton, Mich.
Saturday's results
Final standings
1, Liz Johnson, Cheektowaga, N.Y., 428 (two games), $10,000
2, Stefanie Johnson, Grand Prairie, Texas, 158 (one game), $5,000
3, Josie Earnest, Nashville, 371 (two games), $3,500
4, Kelly Kulick, Union, N.J., 153 (one game) $3,000
Stepladder results

Match One - Earnest def. Kulick, 169-153
Match Two - L. Johnson def. Earnest, 235-202
Championship - L. Johnson def. S. Johnson, 193-158