Locals get started
February 23, 2010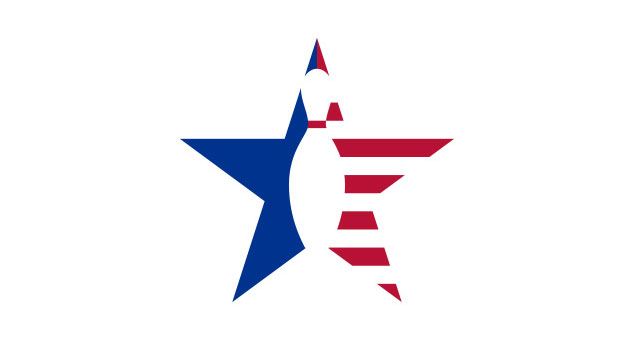 Drat! No direct flights from Leeds or Manchester, UK on a Tuesday to Barcelona, so had to changes planes in Zurich, Switzerland, rather a long way round. Just 20 minutes from arrival to departure of the next flight, worrying as it involed being bussed from the aircraft. Luckily, no lines at passport control or in security at the new terminal, so arrival was well in time for boarding at a distant gate. Very well, in fact, as a French air traffic controllers' strike enforced a three-hour delay.
The Airbus A312, packed tight to the gills, eventually boarded and yours truly was positioned as tail gunner, not knowing that seats went that far back in a 321, but that's better than being a stoker.
Luckily, no Messerschmidts were to add further delays, I saw enough of them in my youth. We landed at 21.50 and it took the obligitary 45 minutes for the baggage to arrive.
So, forgive the foregoing preamble, what about the bowling?
Well, just the one squad on the opening night with 20 local players bidding for glory.
Well, the star of these here delightful parts is Lluis Montfort Rife, who lives just five minutes walk from Bowling Pedralbes, but with 199 for his high game and just 1017 over his six qualifying games, ne'er a 200 in sight, he's now in an unbelieveable 16th place.
Honours for the top place, again with just 1184, is another Catalonian, Axel Guimo Miranda. Three of his games were over par but his other three brought him down to earth.
Nine pins back of Miranda came Oriol Ros Badia, an amiable director of Bowling Pedralbes. Let's face it, nice a chap as Oriol is, he is far from accustomed to being up among the leaders so must be hoping that the stars will shine on him, at least for a couple of days.
High game of the squad was a 243, coming from the dainty hands of Catalan's talented international, Sandra Torrents Pelaez. But she didn't keep up that pace and finished in seventh place on 1072.
STANDINGS AFTER SQUAD 1:
QUALIFICATION - Squad: 1 - Tue
| | | | | | | | | | | | |
| --- | --- | --- | --- | --- | --- | --- | --- | --- | --- | --- | --- |
| P | Player | Federation | 1 | 2 | 3 | 4 | 5 | 6 | Pins | Hdcp | Total |
| 1 | Axel Guimó Miranda | Catalonia | 213 | 181 | 213 | 184 | 178 | 215 | 1184 | 0 | 1184 |
| 2 | Oriol Ros Badia | Catalonia | 199 | 216 | 180 | 170 | 203 | 207 | 1175 | 0 | 1175 |
| 3 | Jesus Alberto Dacorte Gomez | Spain | 200 | 190 | 168 | 171 | 197 | 228 | 1154 | 0 | 1154 |
| 4 | Monica Boldo Pascual | Catalonia | 165 | 184 | 174 | 223 | 160 | 168 | 1074 | 48 | 1122 |
| 5 | Moises Perez Ibañez | Catalonia | 202 | 176 | 168 | 172 | 245 | 157 | 1120 | 0 | 1120 |
| 6 | Lluis Monfort Gómez | Spain | 181 | 192 | 160 | 178 | 180 | 207 | 1098 | 0 | 1098 |
| 7 | Sandra Torrents Pelaez | Catalonia | 120 | 182 | 158 | 243 | 168 | 153 | 1024 | 48 | 1072 |
| 8 | Miguel Angel Guimerà Gavilan | Catalonia | 194 | 132 | 182 | 202 | 224 | 136 | 1070 | 0 | 1070 |
| 9 | Joan Creus Martori | Catalonia | 179 | 205 | 164 | 171 | 167 | 178 | 1064 | 0 | 1064 |
| 10 | Marcial Ovide Marron | Catalonia | 195 | 183 | 162 | 160 | 201 | 159 | 1060 | 0 | 1060 |
| 11 | Paqui Nuñez Hernandez | Catalonia | 166 | 157 | 171 | 178 | 169 | 166 | 1007 | 48 | 1055 |
| 12 | Ermes Pacchiosi | Catalonia | 165 | 128 | 198 | 184 | 148 | 218 | 1041 | 0 | 1041 |
| 13 | Carlos Martí Pi-figueras | Spain | 144 | 146 | 161 | 185 | 166 | 236 | 1038 | 0 | 1038 |
| 14 | Keenan Glover | Catalonia | 201 | 157 | 188 | 143 | 160 | 175 | 1024 | 0 | 1024 |
| 15 | Balbir Singh Kaur | Catalonia | 157 | 190 | 181 | 164 | 184 | 142 | 1018 | 0 | 1018 |
| 16 | Lluis Montfort Rifé | Catalonia | 193 | 160 | 163 | 141 | 199 | 161 | 1017 | 0 | 1017 |
| 17 | Hector Roca Roig | Catalonia | 193 | 141 | 194 | 145 | 156 | 170 | 999 | 0 | 999 |
| 18 | Gerard Moreno Castan | Catalonia | 166 | 118 | 149 | 160 | 149 | 168 | 910 | 0 | 910 |
| 19 | Daniel Alberti Corominas | Catalonia | 164 | 165 | 163 | 108 | 120 | 188 | 908 | 0 | 908 |
| 20 | Gloria Sala Mestres | Catalonia | 141 | 120 | 138 | 160 | 172 | 113 | 844 | 48 | 892 |