Louisiana high school to receive grant through YES Fund
April 14, 2014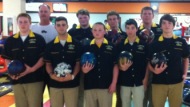 ARLINGTON, Texas –
St. Amant High School in St. Amant, La., which launched its bowling program this past season, has been selected to receive a $2,500 grant through the High School Grant Program of the Youth Education Services (YES) Fund.
Administered by the International Bowling Campus Youth Development team, the High School Grant Program provides grants to high school bowling programs that show a financial need because of budget cuts or other changes, or for schools that are starting a new program.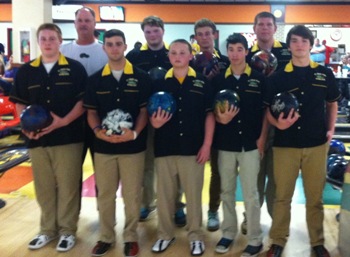 "When our new bowling center, Premier Lanes (in Gonzales, La.) opened, it provided a great opportunity for me to approach our administration about the idea of a bowling team at our school," said Kyle Manton, a math teacher and football coach at St. Amant High School who had bowled in leagues for many years. "For the first time, travel would not be a concern."
Employees at Premier Lanes helped the new program by collecting used bowling balls from family and team league members to donate to the school. Manton said the staff at Premier Lanes also informed him about the High School Grant Program, and the center plans on holding fundraising tournaments to help the program.
The St. Amant High School Booster Club also has agreed to help the program when the need arises.
In its first year, the St. Amant bowling program drew 28 players. Manton said he wanted to get as many kids involved who wanted to be part of the team, though it was difficult to find playing time for everyone. The boys team enjoyed some success, reaching the bi-region round of the playoffs.
"I think the success we had this season has created a buzz around school," Manton said. "The kids that were involved this season had a blast. I think the news will spread about how much fun it is to be on the team."
He said next year, he plans to have 10 boys and 10 girls on the teams, and that "should make for a very competitive tryout next year."
The High School Grant Program is made possible through the
YES Fund
, a joint initiative of the Bowling Proprietors' Association of America and the United States Bowling Congress that is supported by founding partners Bowling.com, Brunswick, Columbia 300, Ebonite, Hammer, QubicaAMF, Roto Grip, Storm and Track.
Go to
BOWL.com/HighSchool
for information about the grant program and for the application.