MacLelland wins singles at 2014 World Men's Championships
December 07, 2014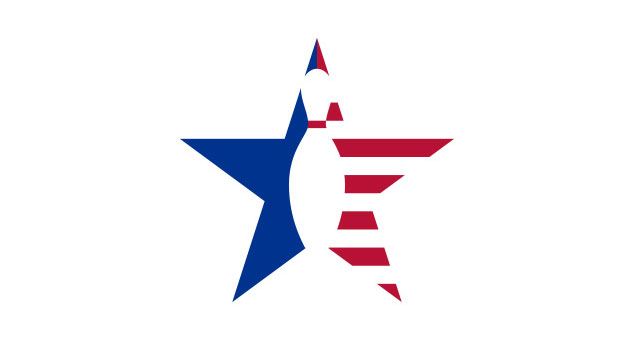 Canada's Dan MacLelland said there one was main thing missing from his bowling resume, and he now can cross that off the list after topping local favorite Shaker Al Hassan to claim the singles gold medal at the 2014 World Bowling Men's Championships in Abu Dhabi on Sunday.
MacLelland and Al Hassan exchanged open frames early in the finale at Zayed Sports City's Khalifa International Bowling Centre, but MacLelland got comfortable and closed with nine consecutive strikes to seal the 256-212 victory.
"Right now, this is so overwhelming," said MacLelland, a 29-year-old right-hander. "This is something I've been missing but always wanted. And since it's the first event of the week, I hope it can snowball from here."
The win marked Canada's sixth gold medal in World Championships competition, while Al Hassan's silver medal was the first for the United Arab Emirates. UAE's previous-best was bronze medals in team and Masters in 2003 and all-events in 1995.
"This feels great, and I am so happy," said Al Hassan, who won the World Bowling Tour 12th Kingdom of Bahrain International Bowling Championship in March. "It is the first time in my life I've gotten a singles medal at the World Championships. There are so many people behind us helping us reach this level, and we are grateful. This is a big event for us, especially since it's here in Abu Dhabi."
On the way to the gold-medal match, MacLelland struck 10 times in a 269-236 victory over Team USA's Tommy Jones.
The top-seeded Jones was unable to strike on his first three shots on the right lane, including a 4-9 split, and allowed MacLelland to build a 54-pin lead after five frames. Jones struck on his last seven shots, but it wasn't enough to overcome the deficit.
In the other semifinal, Al Hassan struck five consecutive times from the third frame and was able to maintain the momentum in a 255-212 win against Australia's Sam Cooley.
Cooley and Jones each earned bronze medals.
Jones averaged 239 to lead singles qualifying with 1,434 six-game total. Cooley was second with 1,428 and was followed by Al Hassan (1,422) and MacLelland (1,413). All-events medals will be awarded based on total pinfall for 24 games, and the top 24 will advanced to Masters competition Dec. 14.
Competition continues with doubles Monday at 12 a.m. Eastern Daylight Time. All 272 competitors, representing 49 countries, will bowl six games. After four qualifying squads over two days, the field will be cut to the top four for the semifinals, which will take place Tuesday afternoon.
The nine-day World Men's Championships runs through Dec. 14 as bowlers will compete for medals in six events - singles, doubles, trios, team, all-events and Masters match play.
The tournament features two different lane conditions - the 38-foot Atlanta pattern and the 43-foot Tokyo pattern.
Doubles will be contested on Atlanta, while trios and team competition both will include three games on each pattern. Each event includes six games of qualifying before the field is narrowed to the top four for the semifinals.
The 2014 World Men's Championships marks the event's first visit to Abu Dhabi since 1999.
All rounds of the event will be broadcast live on BOWL.com's BowlTV. For a complete schedule in Eastern time, visit BOWL.com/LiveStream.
For more information on the World Men's Championships, visit the official website of the event at adwtbc.com.
2014 WORLD BOWLING MEN'S CHAMPIONSHIPS
Khalifa International Bowling Centre
Abu Dhabi, United Arab Emirates
Sunday's results
CHAMPIONSHIP
(Winner earns gold, loser gets silver)
Dan MacLelland, Canada def. Shaker Al Hassan, United Arab Emirates, 256-212
SEMIFINALS
(Winners advance, losers tie for bronze)
Al Hassan def. Sam Cooley, Australia, 255-212
MacLelland def. Tommy Jones, United States, 269-236