Malta 1-2-3 in Squad 3
June 18, 2010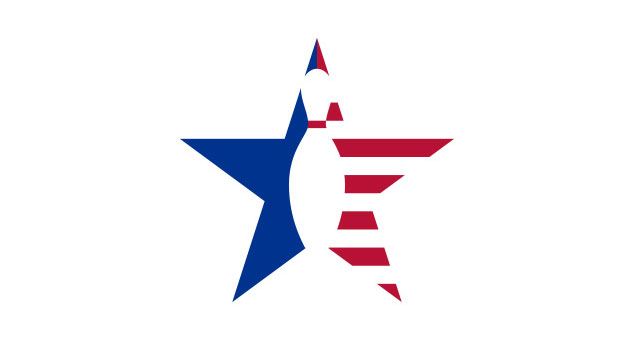 A head-to-head battle between mother and son Sue Abela and Justin Scicluna throughout the Friday morning squad saw mum
victorious and taking the €100 by the narrow margin of 18 pins. Mum, however, did hav e the slight advantage of a bonus of eight pins per game female handicap.
It became a Maltese 1-2-3 as Neil Sullivan, winner of last night's squad, placed third, eight pins behind Scicluna.
"It was touch and go with Justin," joked Sue Abela. "I had him in the fifth game and then got him again in the last game, so that was good."
Abela has the unique honors of having won medals (mostly gold) in all 15 of the annual Mediterranean Challenge Cup tournaments. "Hopefully I will go to the QubicaAMF World Cup in (Zagreb) Croatia and the European Champions' Cup in Turkey this year," she added.
Around 20 of the competitors have now bowled their second block of six games, making the total of 12 games overall for the qualifying standings.
Sweden's Marcus Berndt, who rolled a great first six-game series, failed to do that again in his second block but still heads the table for those completing the mandatory 12 games. He will be back for another squad.
A large number will be taking advantage of the re-entry system whereby one six-game block can be replaced if bettered.
Full standings on: www.edenleisure.com/superbowl and live web streaming on: www.bambuser.com/channel/talktenpin.
TOP TEN STANDINGS AFTER 12 GAMES:
| | | | | | | | | | | | | | | | | | |
| --- | --- | --- | --- | --- | --- | --- | --- | --- | --- | --- | --- | --- | --- | --- | --- | --- | --- |
| P | Name | Nat | HC | 1 | 2 | 3 | 4 | 5 | 6 | 7 | 8 | 9 | 10 | 11 | 12 | Scr | Tot |
| 1 | Marcus Berndt | SWE | 0 | 159 | 207 | 247 | 250 | 203 | 290 | 150 | 242 | 179 | 158 | 234 | 196 | 2515 | 2515 |
| 2 | Justin C Scicluna | MLT | 0 | 222 | 207 | 257 | 212 | 201 | 161 | 159 | 242 | 191 | 245 | 242 | 164 | 2503 | 2503 |
| 3 | Neil Sullivan | MLT | 0 | 152 | 202 | 257 | 257 | 201 | 175 | 255 | 165 | 195 | 210 | 196 | 214 | 2479 | 2479 |
| 4 | Matt Chamberlain | ENG | 0 | 204 | 230 | 207 | 245 | 165 | 187 | 180 | 203 | 204 | 235 | 213 | 171 | 2444 | 2444 |
| 5 | Cherise Denham | ENG | 96 | 228 | 180 | 201 | 218 | 266 | 175 | 149 | 196 | 194 | 193 | 150 | 161 | 2311 | 2407 |
| 6 | Kyriakos X'ttofis | CYP | 0 | 199 | 208 | 195 | 176 | 224 | 185 | 180 | 208 | 214 | 182 | 167 | 222 | 2360 | 2360 |
| 7 | Paul Baldacchino | MLT | 0 | 180 | 167 | 187 | 205 | 200 | 225 | 200 | 158 | 168 | 183 | 202 | 203 | 2278 | 2278 |
| 8 | Conan Mackey | IRL | 0 | 194 | 191 | 226 | 235 | 212 | 201 | 188 | 166 | 160 | 168 | 157 | 176 | 2274 | 2274 |
| 9 | Menno v/d Heuvel | NED | 0 | 168 | 165 | 211 | 208 | 210 | 193 | 183 | 176 | 224 | 181 | 188 | 148 | 2255 | 2255 |