Marge Merrick, USBC Hall of Famer, dies at age 87
December 09, 2011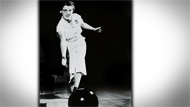 Margaret "Marge" Merrick of Dublin, Ohio, a United States Bowling Congress Hall of Fame member, died Monday. She was 87.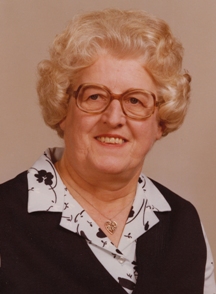 Merrick, elected to the USBC Hall of Fame in 1980 for Superior Performance, was an eight-time finalist in the Bowling Proprietors' Association of America All-Star Tournament and a four-time finalist in the World's Invitational.
Merrick also was an outstanding basketball and softball player. After high school, she played for a softball team that was runner-up at the 1947 World's Softball Tournament and her basketball team made the national finals in 1946 and 1947.
But she turned her focus to bowling in 1950.
"There comes a time when you have to make a choice," Merrick said in an interview with The Woman Bowler magazine in 1980. "I decided to stay in bowling. You see, bowling tournaments began interfering with the beginning of softball season and softball tournaments interfered with the start of fall leagues."
She teamed with her twin sister, Libby Miller, to form a powerful doubles team. They took second at the BPAA National Doubles in 1956, and held the Columbus, Ohio, doubles title from 1953 through 1956.
The duo set the doubles single-game record at the 1962 Women's International Bowling Congress Championships in Phoenix with a 504 total. Merrick had a 258 game while Miller rolled a 246. 
In individual competition, Merrick captured the 1961 World's Invitational, topping defending champion Marion Ladewig in the finals. Merrick averaged 201 for the 72 games to take home the $4,000 first prize.
Merrick earned 10 local association titles in Columbus and Detroit between 1952 and 1959. She was the Columbus Singles champion in 1952, 1953 1955 and 1956, and the Columbus Match Queen champion from 1951-1955. She was a two-time Detroit WBA All-Events champion and was selected Queen of Detroit Bowling four times. She joined the AMF Bowling Staff of Champions in 1957.
She suffered a severe leg fracture from a fall in 1963 that ultimately would cut short her competitive career. She would later be employed and eventually retired from the Franklin County Board of Developmental Disabilities.
Merrick also was active on the administrative side. She was the executive secretary of the Columbus BPA from 1961-65 and the Columbus Junior Bowling Association from 1962-65.
There will be no service, per Merrick's request. Contributions can be made in her name to the Franklin County Board of Developmental Disabilities, 2879 Johnstown Rd., Columbus, Ohio 43219 or HomeReach Hospice c/o Ohio Health, 180 E. Broad Street, Columbus, Ohio 43215.