Marshall Holman to Join Xtra Frame Crew at WSOB VI
October 16, 2014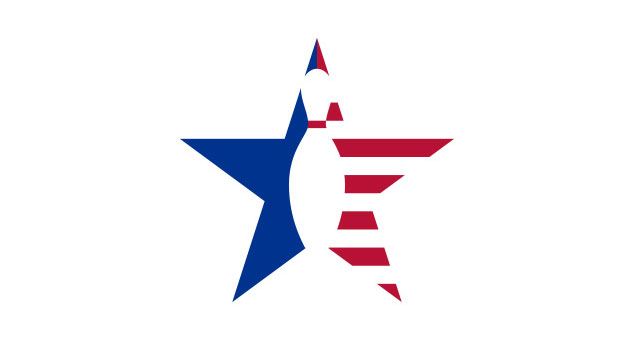 PBA legend Marshall Holman will return to the broadcast booth when he joins the Xtra Frame coverage team for the GEICO PBA World Series of Bowling VI as color commentator, PBA Vice President of Media Dave Schroeder announced today.
Marshall Holman
The PBA Hall of Famer and 22-time PBA Tour titlist will join Xtra Frame and ESPN play-by-play announcer Mike Jakubowski in the Xtra Frame broadcast booth for live coverage of the Round of 24 blocks of the four animal pattern championships (Cheetah, Viper, Chameleon and Scorpion) that will be conducted Oct. 25-28 at the South Point Bowling Center in Las Vegas and the final two rounds of PBA World Championship match play October 29-30.
Holman, a four-time major title winner and 1987 PBA Player of the Year, has extensive experience as a color commentator having previously worked on PBA telecasts for ESPN, ESPN2 and CBS.
"The concept of the World Series has always intrigued me," said Holman. "What I hope to accomplish is provide a historical perspective to the sport that has been so good to me while at the same time provide some entertaining commentary for PBA's growing audience of Xtra Frame subscribers."
A new Xtra Frame Season Ticket package will provide new subscribers with full coverage of both the 2014 and 2015 World Series of Bowling, and up to 15 months of Xtra Frame access for the price of 12 months' service. The XF Season Ticket will include more than 60 hours of live coverage of each World Series, and a 24/7 package of more than 300 hours of live "online television" at a subscription price of $64.99. Everyone who enrolls in the XF Season Ticket program by no later November 30 will receive access to Xtra Frame through December 31, 2015, plus a copy of the 2015 PBA Yearbook (an additional $10 bonus value).
In 2015 Xtra Frame subscribers will have access to live coverage of 29 events which includes start-to-finish coverage of seven Xtra Frame-only PBA national tournaments and 10 PBA50 Tour events.
"The PBA and Xtra Frame production team is excited to have one of PBA's all-time greats joining us for our live coverage of the World Series of Bowling," Schroeder said. "Marshall will bring his expert analysis, unique perspective and bold personality to our Xtra Frame coverage, enhancing what is already the sport's premier international professional showcase and providing bowling fans with yet another reason to subscribe to Xtra Frame."
In addition to the live coverage, World Series rounds will be archived on Xtra Frame for on-demand viewing immediately after each round.
For subscription and schedule information click on the Xtra Frame logo on the pba.com homepage.
GEICO PBA World Series of Bowling VI Xtra Frame Schedule
(All times Eastern)
Friday, Oct. 24
5:15 p.m. – All-In Showdown
5:30 p.m. – PBA Challenge match play
Saturday, Oct. 25
10:40 a.m. – Cheetah A squad qualifying
4:40 p.m. – Cheetah B squad qualifying
10:10 p.m. – Cheetah Round of 24 qualifying
Sunday, Oct. 26
10:40 a.m. – Viper B squad qualifying
4:40 p.m. – Viper A squad qualifying
10:10 p.m. –Viper Round of 24 qualifying
Monday, Oct. 27
10:40 a.m. – Chameleon A squad qualifying
4:40 p.m. – Chameleon B squad qualifying
10:10 p.m. – Chameleon Round of 24 qualifying
Tuesday, Oct. 28
10:40 a.m. – Scorpion B squad qualifying
4:40 p.m. – Scorpion A squad qualifying
10:10 p.m. – Scorpion Round of 24 qualifying
Wednesday, Oct. 29
1:45 p.m. – PBA World Championship Round 1 match play
8:45 p.m. – PBA World Championship Round 2 match play
Thursday, Oct. 30
4:45 p.m. – PBA World Championship Round 3 match play
Friday, Oct. 31
3:15 p.m. – 2015 PBA League draft