McCarthy Leads Opening Day at 2016 Queens
May 22, 2016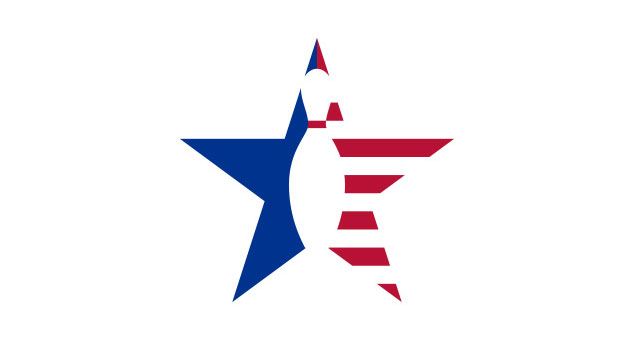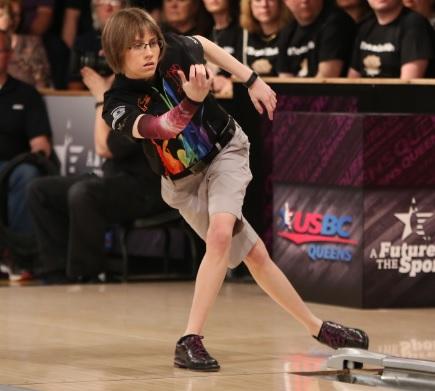 LAS VEGAS – Team USA's Erin McCarthy of Omaha, Nebraska, continued where she left off at the United States Bowling Congress Queens and led a field of more than 250 players Saturday in the opening round of the 2016 event.
McCarthy averaged more than 251 for her five-game block at The Orleans Bowling Center, including games of 268, 257, 259, 232 and 241, for an opening-round total of 1,257. Germany's Birgit Poppler ended the day in second place with 1,238, while two-time USBC Queens champion Kelly Kulick of Union, New Jersey, sits third with 1,223.
The Queens is the first major of the 2016 Professional Women's Bowling Association Tour season, and the tournament's stepladder finals will be televised live on CBS Sports Network on Thursday at 8 p.m. Eastern.
The 25-year-old right-hander, who went undefeated in match play at last year's Queens to earn the top seed in the stepladder final before finishing second to USBC Hall of Famer Liz Johnson of Cheektowaga, New York, took advantage of conditions that played to her favor Saturday.
"The burn is my strong suit, so I tried to get as many pins as possible," said McCarthy, who fell in the 2015 title match, 256-202. "I matched up well with my equipment, chased it left and also made my spares, which is something I haven't done well in the past few weeks. I don't think I'll strike nearly as much on the fresh, so I'm going to try to make the best shots possible, make my spares and hope it turns out all right."
All competitors will bowl three five-game blocks of qualifying over the course three days at the 2016 event, including two sets on the fresh 40-foot lane condition and one on the burn.
Competition continues Sunday morning at 11 a.m. Eastern with the second round of qualifying. After 15 games of qualifying, the top 63 players in the field will join Johnson in the double-elimination match-play bracket.
Johnson is guaranteed the No. 64 spot in the bracket but can improve her seeding through qualifying. She is 88th after Saturday's round with a 1,050 total.
The match-play bracket will feature three-game matches, with total pinfall determining who advances. The five players who make their way through the bracket will advance to the stepladder finals and have the chance to take home the top prize of $20,000.
All rounds of competition leading up to the stepladder will be broadcast on Xtra Frame, the online bowling channel for the Professional Bowlers Association. To subscribe to watch the action on Xtra Frame, visit XtraFrame.TV.
For more information on the USBC Queens, visit BOWL.com/Queens.
United States Bowling Congress
The United States Bowling Congress serves as the national governing body of bowling as recognized by the United States Olympic Committee (USOC). USBC conducts championship events nationwide including the largest participation sporting events in the world – the USBC Open and Women's Championships – and professional events such as the USBC Masters and USBC Queens.
Founded in 1895, today USBC and its 2,500 state and local associations proudly serve more than a million members. USBC is headquartered in Arlington, Texas, working toward a future for the sport. The online home for USBC is BOWL.com.
2016 USBC Queens
At The Orleans Bowling Center, Las Vegas
Saturday's results
QUALIFYING
(5-game totals)
1, Erin McCarthy, Omaha, Neb., 1,257. 2, Birgit Poppler (a), Germany, 1,238. 3, Kelly Kulick, Union, N.J., 1,223. 4, Dena Buxton (a), Australia, 1,213. 5, Lindsay Boomershine, Perry, Utah, 1,211. 6, Correen Lieber (a), Issaquah, Wash., 1,208.
7, Daria Pajak (a), Babson Park, Fla., 1,201. 8, Sydney Brummett (a), Fort Wayne, Ind., 1,193. 9, Amanda Greene, Romney, W.Va., 1,186. 10, Rocio Restrepo, Louisville, Ohio, 1,181. 11, Li Jane Sin, Malaysia, 1,177. 12, Natasha Roslan, Malaysia, 1,171.
13, Jenny Wegner (a), Sweden, 1,166. 14(tie), Kristin Quah (a), Singapore, and Jazreel Tan, Singapore, 1,165. 16, Shayna Ng (a), Singapore, 1,156. 17, Brittany Smith (a), Des Moines, Iowa, 1,147. 18, Laura Plazas (a), Bel Aire, Kan., 1,141.
19, Brandi Calderon, Tempe, Ariz., 1,140. 20, Verity Crawley (a), Babson Park, Fla., 1,135. 21, Kristina Wendell, Kingston, N.Y., 1,133. 22(tie), Syaidatul Afifah Badrul Hamidi, Malaysia, and Brenda Padilla, Mansfield, Texas, 1,130. 24(tie), Cherie Tan, Singapore, and Kaidee Sutphin, Mount Dora, Fla., 1,128.
26, Rina Asada (a), Japan, 1,126. 27, Sandra Andersson (a), Sweden, 1,124. 28, Diana Zavjalova, Latvia, 1,122. 29, Sierra Kanemoto (a), Riverside, Ohio, 1,121. 30, Kerry Smith, New Holland, Pa., 1,119.
31, Robyn Renslow (a), Brentwood, Calif., 1,118. 32, Anne Marie Duggan, Edmond, Okla., 1,117. 33(tie), Summer Jasmin, Beckley, W.Va., and Ingellimar Beasley, Clarksville, Tenn., 1,116. 35(tie), Tish Johnson, Colorado Springs, Colo., and Marcia Kloempken (a), Pleasant View, Utah, 1,107.
37, Bernice Lim (a), Singapore, 1,105. 38, Tannya Roumimper, Indonesia, 1,103. 39, Jodi Woessner, Oregon, Ohio, 1,102. 40, Kiyoko McDonald (a), McKinney, Texas, 1,101. 41, Ashly Galante, Palm Harbor, Fla., 1,100. 42, Danielle McEwan, Stony Point, N.Y., 1,097.
43, Daphne Tan, Singapore, 1,096. 44(tie), April George (a), N. Las Vegas, Nev., Leanne Hulsenberg, Pleasant View, Utah, and Katie Garcia (a), Wichita, Kan., 1,095. 47(tie), Holly Harris, Wichita, Kan., Hui Fen New (a), Singapore, and Katelyn Simpson (a), Emmett, Idaho, 1,093.
50, Kristina Mickelson, Ord, Neb., 1,092. 51(tie), Carolyn Dorin-Ballard, Keller, Texas, and Syazwani Sahar, Malaysia, 1,090. 53, Victoria Johansson (a), Sweden, 1,087. 54, Diandra Asbaty, Chicago, 1,084.
55(tie), Lynda Barnes, Double Oak, Texas, and Tania Yusaf (a), Babson Park, Fla., 1,081. 57, Ashley Rucker, Bartlesville, Okla., 1,079. 58, Missy Parkin, Laguna Hills, Calif., 1,078. 59(tie), Kayla Johnson, Washington, Ill., Kristie Leong (a), Daly City, Calif., and Keli Callahan (a), Las Vegas, 1,077.
62(tie), Kayla Stram, Minnetonka, Minn., Elysia Current, Ephrata, Pa., and Clara Guerrero, Pflugerville, Texas, 1,075. 65, Adrianne Barela (a), Henderson, Nev., 1,071. 66(tie), Jessica Abel (a), Rose Hill, Kan., Giselle Poss (a), Montgomery, Ill., and Liz Kuhlkin, Schenectady, N.Y., 1,070.
69(tie), Lori Grisanti (a), Greenfield, Wis., and Wendy Macpherson, Henderson, Nev., 1,066. 71(tie), Elizabeth Sienicki (a), San Jose, Calif., Ashley Crowder (a), Tamarac, Fla., Jennifer Higgins, Westerville, Ohio, and Hollyann Johansen (a), Wichita, Kan., 1,065.
75, Stefanie Johnson, Grand Prairie, Texas, 1,064. 76, Jasmine Snell (a), Papillion, Neb., 1,060. 77, Shannon O'Keefe, O'Fallon, Ill., 1,058. 78(tie), Siti Safiyah Amirah Abdul Rahman, Malaysia, Lilia Robles, Mexico, and Karen Marcano, Venezuela, 1,057.
81, Cassandra Leuthold, Lincoln, Neb., 1,056. 82(tie), Juliana Franco (a), Colombia, and Jacqueline Carbonetto, Blauvelt, N.Y., 1,055. 84, Alexis Ijams, Wichita, Kan., 1,053.
85(tie), Tara Quinlan (a), Streamwood, Ill., and Joey Yeo (a), Singapore, 1,052. 87, Mariana Ayala, Euless, Texas, 1,051. 88, Liz Johnson, Cheektowaga, N.Y., 1,050. 89, Valentina Collazos-Quintana (a), Austin, Texas, 1,048. 90(tie), Shannon Pluhowsky, Dayton, Ohio, Yuki Akiyosh (a), Japan, and Jennifer Sparks (a), York, Pa., 1,047.
93, Ida Andersson (a), Sweden, 1,046. 94, Brittany Himmelreich, Cressona, Pa., 1,045. 95(tie), Stephanie Martins, Brazil, and Emily Fagan (a), Berkeley, Calif., 1,044.
97, Danielle Schilling (a), Winnetka, Calif., 1,043. 98, Trista Kimmes (a), Eagan, Minn., 1,042. 99, Nicole Bower (a), Camp Hill, Pa., 1,041. 100, Katie Ann Sopp-Schroeder (a), White Bear Lake, Minn., 1,039. 101(tie), Erin Michelfelder (a), Belleville, Ill., and Johanna Puentes (a), Colombia, 1,038.
103, Josie Earnest, Nashville, Tenn., 1,037. 104, Catherine Maher (a), Ottumwa, Iowa, 1,034. 105(tie), Elise Bolton, Merritt Island, Fla., and Miku Urano (a), Japan, 1,033. 107, Daria Kovalova (a), Wichita, Kan., 1,031. 108(tie) Jessica Lesagonicz, Atlanta, Jamie Martin, Omaha, Neb., and Michelle Maly (a), Denver, 1,030.
111(tie), Emily Peterson (a), West Fargo, N.D., and Char Hammel, Las Vegas, 1,029. 113(tie), Jennifer Russo (a), Monmouth Jct., N.J., Kimberly Power (a), San Leandro, Calif., and Tina Becke (a), Carol Stream, Ill., 1,026.
116, Rebecca Czlapinski (a), Marengo, Ill., 1,025. 117, Jennifer Mauri (a), Henderson, Nev., 1,023. 118(tie), Tracie Ball, Tucson, Ariz., and Shannon Sellens (a), Copiague, N.Y., 1,022. 120, Brooke Bower, Camp Hill, Pa., 1,020.
121(tie), Andrea Snyder (a), Henderson, Nev., and Shawna Strause (a), Tucson, Ariz., 1,019. 123, Nora Lyana Norkamal, Malaysia, 1,018. 124, Ashley Purkey, Godfrey, Ill., 1,016. 125, Estefania Cobo (a), Puerto Rico, 1,015. 126, Mariana Alvarado (a), Sacramento, Calif., 1,013.
127(tie), Lauren Pate (a), Inver Grove Heights, Minn., Sarah Muench (a), Altoona, Iowa, Taylor Bulthuis (a), Coral Springs, Fla., and Mariann Klosin (a), Windham, N.H., 1,012. 131, Natalie Goodman, O'Fallon, Ill., 1,011. 132, Crystal Shaw-Wesby (a), Landover, Md., 1,009.
133, Jordan Newham (a), Aurora, Ill., 1,008. 134, Blair Blumenscheid (a), Columbus, Ohio, 1,007. 135, Sandra Gongora, Mexico, 1,006. 136(tie), Gabriella Mayfield, Lake Isabella, Calif., Emily Eckhoff (a), Denver, and Jessica Mellott (a), Lauderhill, Fla., 1,004.
139(tie), Anggie Ramirez-Perea, Austin, Texas, and Angela Boswell (a), New Zealand, 1,002. 141(tie), Krista Sandt, Bethlehem, Pa., and Melanie Crawford (a), Allen, Texas, 1,001. 143(tie), Justyne Falbo (a), Greensburg, Pa., and Brandi Branka, Fairview Heights, Ill., 1,000.
145, Sabrina Duncan-Rose (a), New Orleans, La., 999. 146, Michelle Sterner, Niagara Falls, N.Y., 998. 147, Amy Gamage, Las Vegas, 997. 148, Megan Buja (a), Rockford, Ill., 996. 149, Jessica Aiezza (a), Mechanicville, N.Y., 995. 150(tie), Karen Boyd (a), Fort Lauderdale, Fla., Ashlyn Herzberg (a), Wichita, Kan., and Ginell Walton, Placentia, Calif., 994.
153, Mary Wells (a), Columbus, Ohio, 993. 154, Sharon Koh, Malaysia, 992. 155, Lori Eskew (a), Hillsboro, Ore., 990. 156(tie), T'Nia Falbo, Greensburg, Pa., and Anita Arnett (a), Richmond, Texas, 987.
158(tie), Samantha Schaden, Baltimore, and Leslie Bohn (a), Jackson, N.J., 984. 160, Rebecca Whiting (a), Australia, 982. 161(tie), Heather D'Errico, Rochester, N.Y., and Nachimi Itakura, Japan, 981.
163, Robin Romeo, Newhall, Calif., 980. 164, Nikki Stiteler (a), Medina, Ohio, 979. 165(tie), Tina Williams (a), Phoenix, and Chelsea LeMond (a), Jasper, Ind., 978. 167(tie), Jasmine Coleman (a), Manteca, Calif., and Genie Franklin (a), Frisco, Texas, 975.
169, Bryanna Cote, Red Rock, Ariz., 973. 170, Debbie Ayers, La Mesa, Calif., 972. 171(tie), Anneli Blomqvist (a), Sweden, and Diana Walter (a), Bellport, N.Y., 968. 173, Cassandra Molbeck, Sussex, Wis., 967. 174, Stephanie Casey, Yonkers, N.Y., 966.
175(tie), Trisha Reid (a), Columbus, Ohio, and Samantha Kelly, Waukesha, Wis., 965. 177(tie), Kalynn Carl, Albany, N.Y., Casey Goettel (a), Saint Charles, Mo., Alexa Wasmund (a), Red Wing, Minn., and Ayami Kondo, Japan, 963.
181, Morgan Wilhelm (a), Fond du Lac, Wis., 957. 182, Jennifer DeWitt (a), Bremerton, Wash., 956. 183, Bianca Tofilau (a), New Zealand, 955. 184, Sandi Charles (a), Nolanville, Texas, 954. 185(tie), Stephanie Adams (a), Canada, and Heather Melvin, Sioux Falls, S.D., 953.
187, Brittany Kolatzny (a), San Diego, 952. 188(tie), Madeleine McDuff (a), Katy, Texas, and Chevi Panzanella (a), Patterson, N.Y., 951. 190(tie), Michelle Abner (a), Cincinnati, Ohio, Joely O'Grady (a), Matawan, N.J., and Esther Cheah, Malaysia, 950.
193(tie), Carol Gianotti, Australia, Samantha Beers (a), Las Vegas, and Laura Rotter (a), Schenectady, N.Y., 949. 196, Nina Flack (a), Sweden, 948. 197, Kayla Bandy, Salisbury, Md., 945. 198, Narelle Baker (a), Australia, 943.
199, Karen Barcal (a), Albuquerque, N.M., 941. 200, Brandy Sanderson, Bossier City, La., 939. 201, Sarah Germano (a), Rochester, N.Y., 937. 202, Catherine Rawsthorne, Lewiston, Idaho, 936. 203, Kayla Ovesny (a), Norman, Okla., 935. 204(tie), Sara DiScioscia (a), Hampton, Va., and Cheryl Robinson (a), Hemet, Calif., 934.
206, Isabelle Hultin (a), Sweden, 932. 207, Charly Boelter (a), Oshkosh, Wis., 931. 208, Kamilah Dammers, Aruba, 929. 209, Stephanie Schwartz (a), Racine, Wis., 926. 210, Tonda Lee, Fredericksburg, Va., 924.
211, Jennifer Dovers (a), Sierra Vista, Ariz., 916. 212, Amber Vega (a), Orangevale, Calif., 915. 213(tie), Stacy Starry (a), McKinney, Texas, and Megan Kelly, Dayton, Ohio, 912. 215, Julie Oczepek, Saginaw, Mich., 908. 216, Celina Broderick, Wallingford, Conn., 905.
217, Kerrie Watson, Canada, 904. 218, Suzanne Wenzel (a), Australia, 903. 219, Dawn Christ (a), Carson City, Nev., 902. 220, Sarah Lokker, New Baltimore, Mich., 901. 221, Mochizuki Rie, Japan, 900. 222(tie), Susan Carter (a), Austintown, Ohio, and Macy Mason (a), Rainsville, Ala., 897.
224, Michelle Taylor (a), Brooklyn Park, Minn., 896. 225(tie), Patti TeNyenhuis (a), Saugerties, N.Y., and Isabella Correa (a), Austin, Texas, 893. 227, Christina Kinney (a), Las Vegas, 892. 228, Lisa Farwell, Elizabethtown, Pa., 891.
229, Olivia Derico (a), N. Las Vegas, Nev., 885. 230, Robin Provenzano (a), Bristol, Conn., 884. 231, Maria Jose Rodriguez, Austin, Texas, 879. 232, Tiffany Morris, Bel Aire, Kan., 874. 233, Tammy Hatfield, Fredericksburg, Va., 865. 234, Brittney Harper (a), Rainsville, Ala., 859.
235, Emily Heintz (a), St. Charles, Mo., 857. 236, Suzette Draper (a), Dumont, N.J., 855. 237, Gina Hurst (a), Greenfield, Wis., 852. 238, Michelle Dragon (a), Gilbert, Ariz., 845. 239, Ayano Smart (a), San Antonio, Texas, 840. 240, Angelica Greene, Superior, Colo., 839.
241, Darlene Spann (a), Las Vegas, 838. 242, Rebecca Sharp-Keegan (a), Carleton, Mich., 836. 243, Rochelle Hansen (a), La Vista, Neb., 831. 244, Denise Safford (a), Williamstown, Vt., 825. 245, Kristin Stokes (a), Elk Grove, Calif., 822. 246, Cindy Mattingly (a), Pyuallup, Wash., 821.
247, Alice Driber (a), East Stroudsburg, Pa., 818. 248, Jessica Peters, Toms River, N.J., 812. 249Virginia Young (a), Vista, Calif., and Jenny Notman (a), Australia, 808. 251, Heather Dettrey, Lincoln, Calif., 802. 252, Leah Glazer (a), Henderson, Nev., 801.
253, Mandi Fournier (a), Braintree, Vt., 785. 254, Karen Russell, El Dorado Hills, Calif., 759. 255, Christina Severino (a), Lake Zurich, Ill., 736. 256, Shaunteka St. Julian (a), Houston, 723.