McEwan Leads at 2015 U.S. Women's Open
September 03, 2015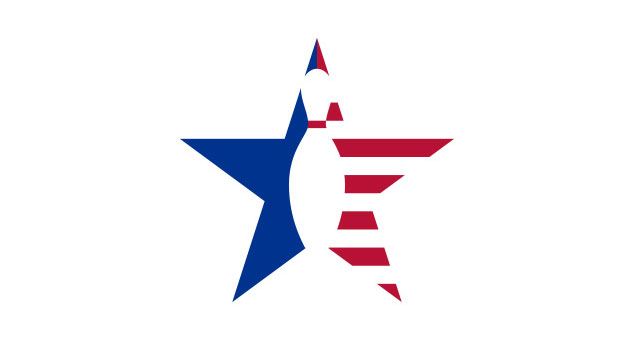 Matt Cannizzaro
USBC Communications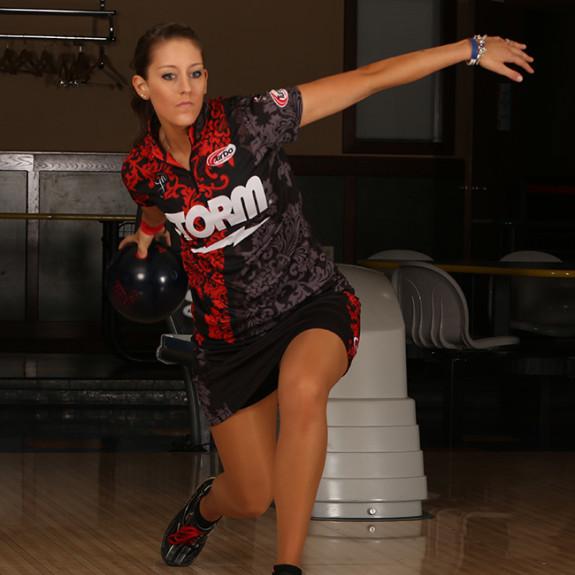 NORTH BRUNSWICK, N.J. – While the 2015 Professional Women's Bowling Association Tour season has been a long journey for the world's top female bowlers — taking players on a cross-country journey from California to New Jersey — Danielle McEwan of Stony Point, N.Y., said she feels as sharp as ever at this week's Bowlmor AMF U.S. Women's Open.
"I've never been on the road like this and bowled this many weeks in a row, but even though I feel a little run down, I also feel so much sharper coming into this, compared to previous years," said McEwan, who finished third at the 2013 U.S. Women's Open. "The biggest thing for me right now is to stay focused on my physical game and what I'm doing, rather than scores or what other people are doing."
The 24-year-old right-hander, who celebrated her birthday Tuesday, turned in nearly identical performances during the first two days of qualifying at Brunswick Zone Carolier to lead the field with a 16-game total of 3,609, a 225.56 average.
She shot 1,804 for eight games Tuesday and 1,805 on the fresh 39-foot lane condition Wednesday to build a 59-pin lead over first-day leader, Shannon O'Keefe of O'Fallon, Ill., who is second with 3,550.
Defending champion Liz Johnson of Cheektowaga, N.Y., is third with 3,490, and she is followed by PWBA Lubbock Sports Open winner Jazreel Tan of Singapore (3,486) and 2015 United States Bowling Congress Queens runner-up Erin McCarthy of Omaha, Nebraska (3,434).
Despite her success Wednesday, McEwan said she feels there's still room for improvement after misjudging the transition on the fresh condition, which all participants will face again Thursday in the final eight-game qualifying block.
"The longer format gives you a chance to learn about the lanes and how they break down and transition, and I definitely made the wrong moves through the transition today," said McEwan, a four-time Team USA member and the runner-up at the 2015 PWBA Topeka Open presented by Prairie Band Casino & Resort. "Once I've had a chance to sit down and think about what went wrong today, I'll be able to come up with a different plan for tomorrow."
Half the field will return to the lanes at Brunswick Zone Carolier on Thursday at 9 a.m. Eastern, while McEwan's final round is set for 3:30 p.m. Eastern.
All 153 competitors will bowl 24 qualifying games over three days, before the field is cut to the top 51 for eight additional games. The 32-game pinfall totals will determine the 24 players for the round-robin match-play portion of the tournament, after which, the top five will advance to the stepladder finals based on their 56-game totals.
This week's tournament is the final open event of the 2015 PWBA Tour schedule. All qualifying and match-play rounds are being broadcast live on Xtra Frame. For subscription information, visit XtraFrame.TV.
The televised finals are scheduled for Sunday at 1 p.m. Eastern on the CBS Sports Network, and the winner will take home $50,000.
Bowlmor AMF, the largest operator of bowling centers in the world, is hosting and providing television sponsorship of more than $250,000 for the U.S. Women's Open and the 2015 Bowlmor AMF U.S. Open, which will be held at AMF Garland Lanes in suburban Dallas/Fort Worth from Nov. 2-8.