Mike Fagan wins 2012 USBC Masters
January 29, 2012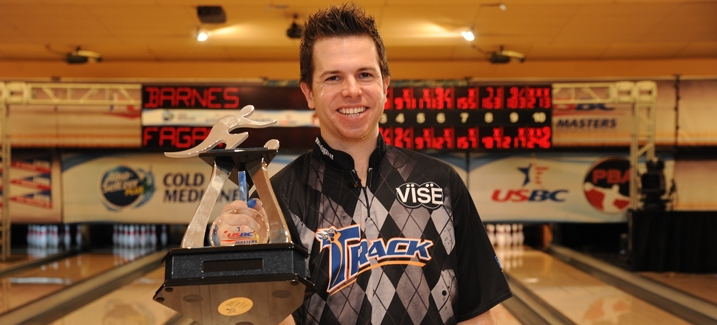 HENDERSON, Nev. -
Mike Fagan of Dallas won his first career major title Sunday, defeating Chris Barnes of Double Oak, Texas, 246-213, to win the 2012 Alka-Seltzer Plus Liquid Gels United States Bowling Congress Masters.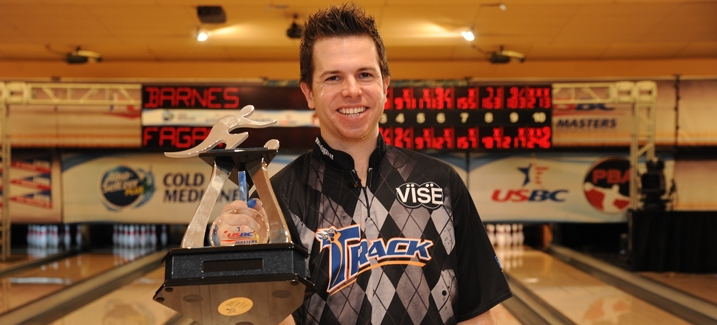 A three-time winner on the Professional Bowlers Association Tour, Fagan completed a 30-pin comeback in the back half of the game to pull off the upset over the top-seeded Barnes at Sunset Station's Strike Zone Bowling Center.
"All week long I really wasn't thinking about majors, matches or what my opponents were doing. I just wanted to do what I do to the best of my ability," said Fagan, a two-time Team USA member who earned $50,000 for the victory. "Now the fact that it has paid off feels amazing. Sometimes you can bowl your best and not come out on top. I know how few and far between these opportunities can be, so for me to take advantage of it is amazing."
Fagan failed to strike in the first four frames of the championship match, while Barnes started with four out of five strikes to start the match. Fagan then rattled off seven consecutive strikes to take control.
"I really didn't like any of the first couple shots off my hand because they were a little fast or a little bit too aggressive," Fagan said. "The next few shots I really just wanted to get my body position right and let the swing follow and the pins cooperated thankfully."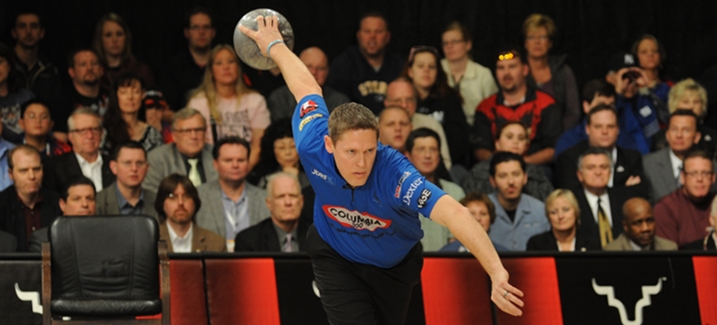 Barnes was hoping to become just the third player in PBA history to complete the career Grand Slam with victories at each of the PBA's four majors. Only two players in bowling history have accomplished the feat - Mike Aulby and Norm Duke.
"This one hurts; it was a difficult day," said Barnes, who has now lost the Masters as the top seed three times. "I was more nervous today for the final than I have been in a long time. There were a lot of legacy things on the line, and I'm not confident I will get another chance to win this tournament because it's so hard to get through all the matches."
Fagan advanced to the championship match by defeating 2003 Masters champion Bryon Smith of Roseburg, Ore., 228-180. Smith never led in the match and failed to double, allowing Fagan to pull away with a four-bagger down the stretch.
In the opening match, Smith had a come-from-behind victory against Canada's Dan MacLelland, 251-212. MacLelland opened the match by striking on five of his first six shots and grabbing a 24-pin lead, but an open in the seventh frame allowed Smith to pull ahead and take the win.
The week began with 305 of the best players in the world vying for a piece of the $250,000 prize fund. For more information on the USBC Masters, visit
BOWL.com/masters
.
2012 ALKA SELTZER PLUS LIQUID GELS USBC MASTERS
At Sunset Station Strike Zone Bowling Center, Henderson, Nev.
Sunday's results

Final standings
1, Mike Fagan, Dallas 474 (two games), $50,000.
2, Chris Barnes, Double Oak, Texas, 213 (one game), $25,000.
3, Bryon Smith, Roseburg, Ore., 431 (two games), $15,000.
4, Dan MacLelland, Canada, 212 (one game), $10,000.
Stepladder results

Match One
- Smith def. MacLelland, 251-212
Match Two
- Fagan def. Smith, 228-180
Championship Match
-Fagan def. Barnes, 246-213