Mike Fagan Wins PBA World Championship for Fifth Tour Title and Second Major
January 12, 2015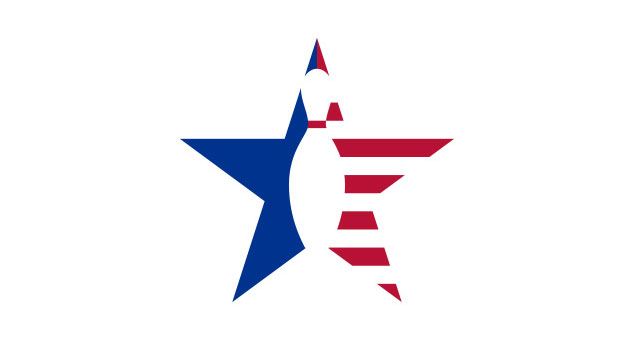 In a championship match battle between two players from Texas, Mike Fagan of Fort Worth, prevailed to win the Professional Bowlers Association World Championship Sunday at the South Point Bowling Plaza in Las Vegas for his fifth PBA Tour title.
Fagan, who qualified second for the stepladder finals, defeated top qualifier Wes Malott from the Austin suburb of Pflugerville, 252-212, in the title match to also record his second major title after winning the United States Bowling Congress Masters in 2012.
"It's the majors where you can separate yourself from everyone else," said Fagan, who is originally from Long Island, New York. "These opportunities don't come around too often so you always have to consider yourself fortunate to be in a position to win and the take advantage of the opportunity you worked so hard for.
"Making it into the (PBA) Hall of Fame is one of my goals," he continued. "I've thought about my place in the sport and while winning my second major is another step in getting there, it's a big step for sure."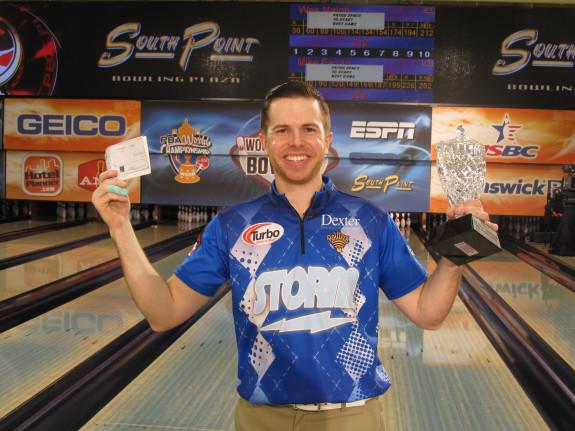 In the title match, Fagan and Malott traded strikes in the first four frames but then a turning point came when Malott, trying for his 10th title, left the 2-10 split in the fifth which he failed to convert. Fagan had a moment of his own when he left an 8-10 split in the eighth frame but was able to finish strong and hold off Malott for the win.
"As much as you try to relax it's still very stressful," Fagan said. "I was concentrating so hard I didn't know what frame I was in or what the score was. I just wanted to make good shots."
Malott, who was also trying for his second major after winning the U.S. Open in 2013, admitted to having problems figuring out the left lane in the second half of the game.
"The left lane transitioned a lot for me and I made a move that I was confident in making but I missed my break point," said Malott, who also finished second in the 2009 World Championship. "Of all the things that could go wrong, that's something I didn't think I would do."
In the semifinal match Fagan defeated No. 5 qualifier Stuart Williams of England, 219-206, to advance to the championship match.
Williams, who was trying to win his second Tour title and become the second consecutive player from England to win the World Championship (Dom Barrett won last year's World Championship), opened the stepladder by defeating No. 4 qualifier Todd Book, who was trying for his first Tour title, 236-211. Williams then went on to defeat Ronnie Russell of Marion, Indiana, who was trying for his third title in the second match 259-248 to advance to the semifinal.
As the third major and final tournament of the season, the World Championship (formerly called the PBA National Championship from 1960-2001), has distinguished itself as one of the premier showcases for the world's best bowling talent. In addition to the $50,000 first prize, Fagan took home the Earl Anthony Trophy named after the late PBA Hall of Famer who holds the record for most World Championship wins with six.
Malott earned $25,000 for second, Williams, $15,000 for third, Russell, $12,000 for fourth and Book $10,000 for fifth.
The five finalists advanced to the finals after preliminary qualifying and match play rounds conducted during the GEICO PBA World Series of Bowling last October at the South Point. The finalists competed in a total of 52 games on five different lane conditions to reach the finals.
PBA WORLD CHAMPIONSHIP
Sunday's Final Results
At South Point Bowling Plaza
Las Vegas
Final Standings: 1, Mike Fagan, Fort Worth, Texas, $50,000. 2, Wes Malott, Pflugerville, Texas, $25,000. 3, Stuart Williams, England, $15,000. 4, Ronnie Russell, Marion, Ind., $12,000. 5, Todd Book, Russells Point, Ohio, $10,000.
Playoff Results: Match One – Williiams def. Book, 236-211. Match two – Williams def. Russell, 259-248. Semifinal – Fagan def. Williams, 219-206. Championship match – Fagan def. Malott, 252-212.