Moor the Better
June 28, 2012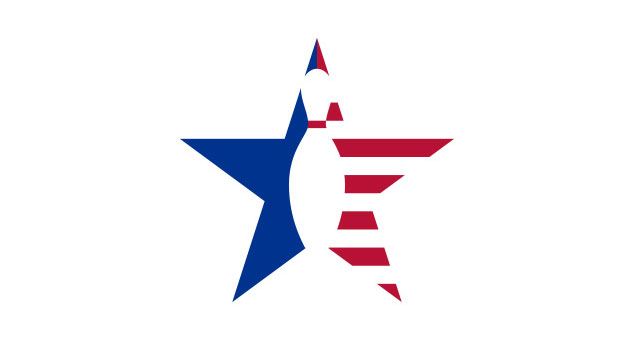 We had the most unusual experience of Thursday's final squad conflicting with the Italian soccer team playing Germany in the
semi-final of Euro 2012, fighting for a place in Sunday's final. The noise from an estimated crowd exceeding 500 in the nearby stage area of the huge Red & Black bowling center here in Asti when Italy scored their two goals was a major distraction to the 30-plus players competing for a place above the cut after Saturday's final squad.
Anyway, this 20:00 squad had a feast of talent with PBA titlists Chris Loschetter, defending champion Ronnie Russell, Stuart Williams and Dominic Barrett, with Eruopean three-time rankings champion Paul Moor on the roster, a good firework display and strikefest was forecast.
It was damp squibs for Russell and Williams as both started with games around 140 and looking across the lanes it did not look as though anybody would be heading for a score challenging tournament leader Ryan Ciminelli's 1483. As the games progressed, interrupted several times by the noise from the crowd watching the soccer, it came down to Barrett, Moor, Loschetter and Rob Thurlby, a player from England and past Euro Challenge champion, who would vie for squad honours.
As expected, it came down to the tenth frame of the sixth game for the result to be decided and the squad victor was Paul Moor.
"For me, the high end of the house was quite weird for me," said Moor. " I was one of the only lefties on the squad and the lanes seemed to be playing better for right-handers. Larsen was saying that he found the top of the house the higher scoring in the previous squad but the low was better for me. I think on this squad it was the other way round. It was just one of those days. It was quite humid in here tonight, so that could have made a big difference.Every day the lanes change a little bit and you just have to adapt."
Well, adapt Mr Moor did and this night he finds himself in the prestigious top ten, but will he ramian there? Just time will tell as there are still six more squads to take to the Red & Black lanes.
One very nice touch prior to the commencement of tonight's squad was the surprise presentation of a birthday cake to Stuart Williams to mark his 31st year. "That was nice," he commented later. "Last year I had a cake for my 30th when I was bowling in Cyprus."
Friday will see three squads, 12:00, 16:00 and 20:00. We expect those to be fully booked and maybe a waiting list for the afternoon and evening sessions.
The fight for places among the elite is getting tough. As they say, watch this space!
Current top ten standings:
POS
NAME
NAT
GEN
BEST
PINS
LAST
GAME
SQUAD #
SQUAD
COUNT
HAND
1
Ciminelli, Ryan
USA
M
1483
276
13
2
L
2
Andersson, Kim
SWE
M
1453
226
13
1
R
3
Rash, Sean
USA
M
1442
206
11
1
R
4
Pirozzi, Massimo
ITA
M
1388
268
08
2
R
5
Valenta, Brian
USA
M
1374
166
13
2
R
6
Moor, Paul
ENG
M
1366
234
18
1
L
7
Larsen, Thomas
DEN
M
1363
255
17
1
R
8
Jähi, Joonas
FIN
M
1361
227
16
1
R
9
Bortolon, Renato
ITA
M
1356
216
04
3
R
10
Cimino, Fabio
ITA
M
1355
248
02
3
R