Motiv: Ascent Solid
July 04, 2012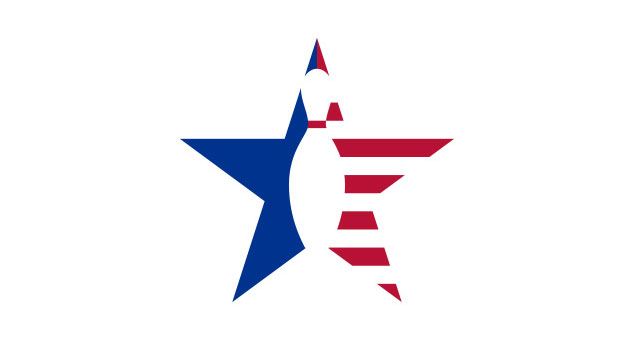 48 Hook 14.5 Length 15 Breakpoint Shape
Manufacturer's Intent: "The Ascent Solid reads the lane earlier and provides a smooth arcing motion on lighter volumes of oil than the Ascent Pearl," says Scott Hewitt. "Because of the dull finish, the Ascent Solid is also great for short and severely burned oil patterns where the bowler wants control and a predictable back-end motion."
Core Design: Since both Ascents use the same symmetric Recon core, the RG and differential are exactly the same — 2.59 and .025, respectively.
Coverstock: The solid Ascent uses the MOTIVator-Z formula colored in a manly mix of deep blue and deep red. The factory surface is sanded with 1000 grit, yet doesn't hook too early, even on our light-medium test patterns. The Ra level is moderately low, despite the low sanding grit.
Test Results: It's rare to see a 1000 grit-sanded solid reactive that we can use on light-medium to medium oil volumes, but the Ascent Solid is one such ball. Overall, the ball provides a secure mid-lane motion in oil, followed by a slow response off friction in the breakpoint area. We saw release forgiveness, excellent usability throughout the oil transitional phase, and above-average pin carry from our low, medium and high rev testers. We found particularly favorable looks on our THS patterns because the Ascent Solid helps blend wet/dry patterns out, side to side. This is a major plus, as everyone likes more room for error both in the midlane and breakpoint area. We also enjoyed the ball's ability to traverse through moderate amounts of oil carrydown and preserve pin carry.
When to Use: Most player styles will find a multitude of applications for the Ascent Solid thanks to its strong mid-lane motion delivered by the conservative cover formula and conservative core. This is possible because Motiv's aggressive 1000 grit sanding adds to the mix perfectly. As mentioned, the solid blends out wet/dry touchiness side to side very well, so don't expect to see any skid/flip motion from this workhorse. Even a high-gloss polish did little to create any snap downlane, but that was fine with us as there are many balls on the market for this purpose. Bowlers looking for a solid, versatile performer at an entry-level price need only consider the new Ascent Solid.