Next Up on Xtra Frame: PBA/PWBA Striking Against Breast Cancer Mixed Doubles
July 28, 2015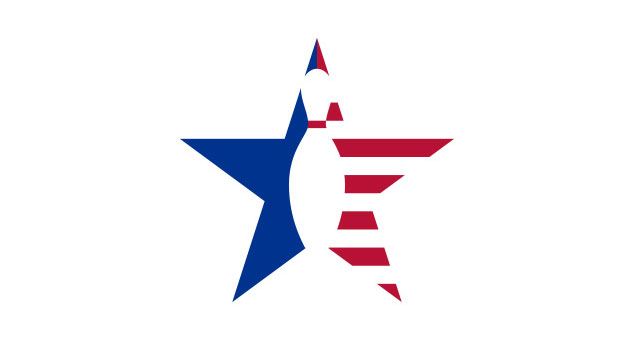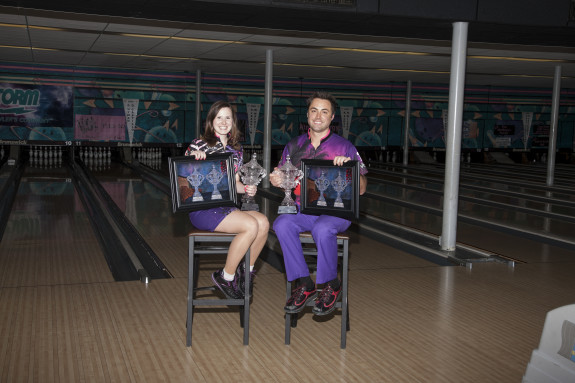 Defending champions, Missy Parkin and Scott Norton
The PBA Tour returns to action this week when it joins hands with the PWBA in a special event, the PBA/PWBA Xtra Frame Striking Against Breast Cancer Mixed Doubles, from Palace Lanes Friday, July 31-Sunday, Aug. 2.
For the first time, the 16-year-old fund-raising tournament, held in the memory of former PWBA competitor Luci Bonneau, will award PBA Tour and PWBA Tour titles to the winners if they are PBA/PWBA members. PBA/PWBA stars Scott Norton of Mission Viejo, Calif., and Missy Parkin of Laguna Hills, Calif., are defending champions.
Fans can catch all the action when live wire-to-wire coverage begins on PBA's online bowling channel, Xtra Frame, on Friday, July 31 at 2 p.m. ET (1 p.m. CT), when the first of three squads will bowl their eight-game qualifying round. Qualifying continues Saturday with the two more squads bowling at 9 a.m. ET (8 a.m. CT) and 2:30 p.m. ET (1:30 p.m. CT). The top 30 teams after eight games will advance to a four-game cashers' round at 9 a.m. ET (8 a.m. CT) Sunday, and the top eight teams will then bowl the eight-game round robin match play final round at 1 p.m. ET (12 noon CT). The winner will be decided based upon combined 20-game pinfall totals.
The tournament, affectionately called "The Luci," features an all-star field of 128 teams, plus two sold-out pro-am squads. Since its inception, the tournament has raised more than $650,000 in support of the fight against breast cancer in Bonneau's memory.
For Xtra Frame subscription and schedule information click on the Xtra Frame logo on the pba.com homepage. Three-day subscriptions after available for $3.99, a full-month subscription costs $7.99 and the 12-month XF Season Ticket is offered at $64.99.
For a complete roster of players, click here: http://www.pba.com/Tournaments/Regional/3594. To make an online donation to the cause, click here: http://www.strikingagainstbreastcancer.org/.
PBA/PWBA XTRA FRAME STRIKING AGAINST BREAST CANCER MIXED DOUBLES
Palace Lanes, Houston, Texas, July 31-Aug. 2 (all times are Central)
Thursday, July 30
2 p.m. – Open practice session
Friday, July 31
9 a.m. – Open practice session
1 p.m. - C Squad, 8 qualifying games
7 p.m. - Pro-am squad
Saturday, Aug. 1
8 a.m. - A Squad, 8 qualifying games
1:30 p.m. - B Squad, 8 qualifying games
Top 30 teams after 8 games advance to cashers' round
8 p.m. - Pro-am squad
Sunday, Aug. 2
8 a.m. - Top 30 teams, 4-game cashers' round
Top 8 teams after 12 games advance to round-robin match play
Noon - Top 8 teams, 8 games round robin match play