Ohio bowler sets record to claim Standard lead at 2022 USBC Open Championships
May 11, 2022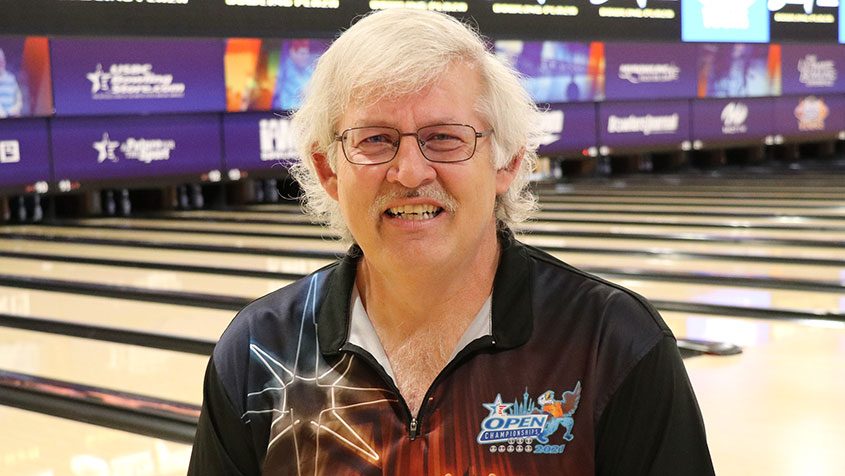 LAS VEGAS
- The chance to win a title at the
United States Bowling Congress Open Championships
means different things to different people.
For Sky Gettys of Thornville, Ohio, the answer to that was direct and emotional after he took the lead in Standard Singles on Wednesday at the 2022 event, posting the highest singles score since the introduction of the division in 2017 with a 763 series.
"You can't walk by the showcase with the Eagles in it and not want one," said Gettys, a 61-year-old right-hander. "Outside of my marriage and my children, this would be the single biggest event in my life. I grew up in a bowling family, and bowling has always been important. It absolutely would be the pinnacle."
Gettys rolled games of 259, 227 and 277 to take the lead at the South Point Bowling Plaza. Mike Paulsen of Myrtle Beach, South Carolina, had held the lead and singles record in Standard Singles with 718.
The winning scores in Standard Singles since its debut in 2017 have been 704, 707, 690 and 711.
In addition to rolling the highest series in his 36 years at the USBC Open Championships, Gettys also posted his top all-events tally. He sits in third place in Standard All-Events with a 1,947 total, adding 612 in doubles and 572 in team.
Gregory Witt of Phoenix leads Standard All-Events with 1,982, which also is a record score in the Standard Division.
Gettys made a small move left and slowed down his approach after doubles, leading to a clean block in singles and 26 strikes. He started the final game with nine consecutive strikes, before crossing over on his first shot in the 10th and leaving a 10 pin.
"I think it was more emotional than nerve-wracking," Gettys said about his run at perfection. "My knees weren't knocking. I've shot a couple 300s, and normally my knees are knocking and I'm trying to remember which foot I start on. But today, I was just overwhelmed with the emotion of doing well at nationals. I think that was bigger than the potential of the game. Even when I didn't throw the first ball very well, I still felt blessed. I just really enjoyed the experience."
The experience also was made special by the two teams he was able to share the success with at the South Point Bowling Plaza.
"I've bowled with most of these guys for 15-20 years," Gettys said. "Sharing that experience with them is what it is all about. We eat together, hang out with each other, share a ton of laughs and enjoy the experience of bowling, regardless of the scores. This year, it just happened to be my year."
Gettys plans to keep an eye on the online leaderboards looking ahead to the rest of the 2022 event, which ends July 18. The 2022 Open Championships kicked off March 12.
Whether or not the score and record hold, Gettys is happy to continue to be able to compete on bowling's biggest stage.
"I've bowled since I was 12 years old, and I'm in my 60s now," Gettys said. "I really didn't have a very good year, and the Open (Championships) is the showcase event for bowling and the pinnacle event for me. For me to come out here and do well, especially looking at my last few years, it's just awesome beyond belief. I had open-heart surgery two years ago in March, and I was lucky. So being able to be out here and have this happen is like a gift."
The Standard Division features bowlers with entering averages of 156-175.
Visit us on Facebook at the
official USBC Open Championships page
.