Ole, As They Say in These Parts
October 07, 2011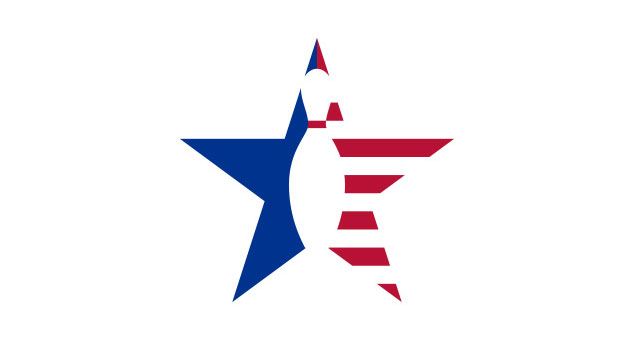 And with quite good reason, too. and there were plenty of good reasons for those joyous Catalan shouts when squad 3 took to the Bowling Pedralbes lanes on Friday evening and the stars of European women's bowling gave a masterclass in showcasing our fascinating sport.

As usual, the format calls for six qualifying games for the complete field and the 28 on this squad vied for honors. None other than the talented Bettina Lund from the Netherlands shone brightest over the first three games with 695, looking good to knock tournament leader Clara Guerrero of Colombia and other points west off her perch, up until this time leading with 1286.
But would calamity strike our favorite Hollander? She was still leading after five games with a slim buffer over three or four other contenders and in game six it was a squeaker between Lund at home bowler Sandra Torrents. An open frame 9 by torrents opened the door for Lund to mark and hit six to win the squad. This she did to finish with 1259 but a 171 in game four and 187 in the next cost her top place on the leader board.
So, veteran Bettina Lund takes the bull by the horns in Barcelona, sounds good after that ancient sport ceases to exist in this fair city. "I am always inspired to be back here in Barcelona," Lund told us. "It is my favorite highlight of the year and this year particularly as I had the opportunity to drill up some new Ebonite equipment then come out and bowl like a pro from the old days. I'm here for the seventh time, so maybe the only player who has been invited to all the Masters.
"I have to say that looking at the conditions here today, I think it has been an advantage playing on the other side of the lane as there were only two lefthanders on this squad. I didn't have very much transition going on and I had a really good start with 695 over the first three games. That really helped me to bowl easy over the last three games.
"I bowled almost all the games with my new Ebonite Mission X. I did try changing to other balls when conditions started to be difficult, but it didn't really work out, so I ended up with the same ball again."
The aforementioned 'two or three other contenders' included young Roosa Lunden from Finland and Denmark's ubiquitous Britt Brondsted as well as Sandra Torrents and it was a case of eeny-meeny-miny-mo as to who was eventually going to top the squad and maybe take over the running of the leader board. Fortune favored the brave and Lund's double in the ninth and tenth frames settled one issue but Guerrero stays the frontrunner.
STANDINGS AFTER SQUAD 3:
VII EUROPEAN WOMEN'S MASTERS

PRESIDENT SAMARANCH TROPHY
PROVISIONAL QUALIFICATION
| | | | | | | | | | |
| --- | --- | --- | --- | --- | --- | --- | --- | --- | --- |
| P | Player | Federation | 1 | 2 | 3 | 4 | 5 | 6 | Pins |
| 1 | Clara Guerrero | Colombia | 224 | 201 | 205 | 225 | 232 | 202 | 1289 |
| 2 | Luz Adriana Leal | Colombia | 179 | 235 | 173 | 278 | 218 | 183 | 1266 |
| 3 | Bettina Lund | Denmark | 234 | 224 | 237 | 171 | 187 | 206 | 1259 |
| 4 | Sandra Torrents Pelaez | Catalonia | 262 | 205 | 185 | 175 | 215 | 204 | 1246 |
| 5 | Daria Kovalova | Ukraine | 208 | 186 | 227 | 223 | 206 | 196 | 1246 |
| 6 | Laurence Gaillard | France | 156 | 248 | 214 | 256 | 191 | 170 | 1235 |
| 7 | Roosa Lunden | Finland | 192 | 214 | 191 | 202 | 212 | 220 | 1231 |
| 8 | Britt Brondsted | Denmark | 190 | 212 | 207 | 214 | 215 | 188 | 1226 |
| 9 | Eva Jonsson | Sweden | 220 | 184 | 189 | 201 | 199 | 210 | 1203 |
| 10 | Krista Pollanen | Finland | 175 | 163 | 211 | 210 | 203 | 235 | 1197 |
| 11 | Nina Flack | Sweden | 190 | 215 | 195 | 190 | 181 | 217 | 1188 |
| 12 | Kirsten Penny | England | 184 | 192 | 224 | 187 | 219 | 178 | 1184 |
| 13 | Rebecka Larsen | Sweden | 203 | 203 | 191 | 191 | 158 | 235 | 1181 |
| 14 | Joline-Persson Planefors | Sweden | 232 | 178 | 181 | 206 | 200 | 181 | 1178 |
| 15 | Nicki Ainge | England | 171 | 192 | 192 | 182 | 202 | 229 | 1168 |
| 16 | Elin Adolfsson | Sweden | 171 | 214 | 221 | 200 | 197 | 165 | 1168 |
| 17 | Rosa Mas Puiggros | Catalonia | 216 | 202 | 189 | 168 | 204 | 188 | 1167 |
| 18 | Mai Ginge Jensen | Denmark | 168 | 229 | 218 | 188 | 196 | 166 | 1165 |
| 19 | Jenny Wegner | Sweden | 191 | 197 | 186 | 172 | 219 | 196 | 1161 |
| 20 | Josefine Linderoth | Sweden | 222 | 164 | 208 | 174 | 166 | 200 | 1134 |
| 21 | Sanna Pasanen | Finland | 185 | 178 | 174 | 167 | 215 | 207 | 1126 |
| 22 | Anja Ginge | Denmark | 167 | 149 | 162 | 223 | 238 | 183 | 1122 |
| 23 | Aude Saint Marc | France | 181 | 192 | 150 | 243 | 197 | 155 | 1118 |
| 24 | Ida Andersson | Sweden | 172 | 212 | 201 | 182 | 173 | 176 | 1116 |
| 25 | Randi Kryger | Denmark | 168 | 188 | 206 | 183 | 192 | 178 | 1115 |
| 26 | Niki Schiza | Cyprus | 157 | 166 | 191 | 199 | 212 | 188 | 1113 |
| 27 | Reija Lunden | Finland | 182 | 182 | 193 | 197 | 187 | 172 | 1113 |
| 28 | Sue Abela | Malta | 174 | 186 | 199 | 171 | 183 | 183 | 1096 |
| 29 | Roser Romero Burgos | Catalonia | 203 | 146 | 181 | 180 | 206 | 143 | 1059 |
| 30 | Francisca Nu�ez Hernandez | Catalonia | 137 | 209 | 168 | 158 | 166 | 206 | 1044 |
| 31 | Meritxell Sanchez Lloansi | Catalonia | 181 | 182 | 144 | 159 | 220 | 157 | 1043 |
| 32 | Lia Mojarro Postigo | Catalonia | 157 | 153 | 158 | 202 | 167 | 184 | 1021 |
| 33 | Hakamaki Tiia | Finland | 171 | 154 | 208 | 166 | 178 | 142 | 1019 |
| 34 | Anja Svaneberg | Denmark | 147 | 185 | 201 | 127 | 204 | 154 | 1018 |
| 35 | Noora Alanko | Finland | 171 | 200 | 138 | 161 | 174 | 168 | 1012 |
| 36 | Sandra Oliva Tudela | Catalonia | 176 | 155 | 179 | 179 | 163 | 158 | 1010 |
| 37 | Nickie Marie Lund Bogeskov | Denmark | 138 | 189 | 178 | 158 | 183 | 138 | 984 |
| 38 | Ingrid Julia Ingles | Catalonia | 158 | 184 | 150 | 155 | 188 | 140 | 975 |
| 39 | Irene Molera Teruel | Catalonia | 129 | 146 | 160 | 228 | 171 | 135 | 969 |
| 40 | Francisca Melendez Bejar | Catalonia | 159 | 164 | 133 | 119 | 192 | 189 | 956 |
| 41 | Merc� Burgues Flamarich | Catalonia | 149 | 155 | 149 | 147 | 171 | 151 | 922 |
| 42 | Elisabet Cejudo Justo | Catalonia | 138 | 167 | 144 | 165 | 117 | 157 | 888 |
| 43 | Noelia Rastrero Medina | Catalonia | 161 | 156 | 148 | 129 | 168 | 126 | 888 |
| 44 | Sandra Barange Villavecchia | Catalonia | 163 | 115 | 146 | 144 | 132 | 140 | 840 |