Palin talks bowling
July 01, 2010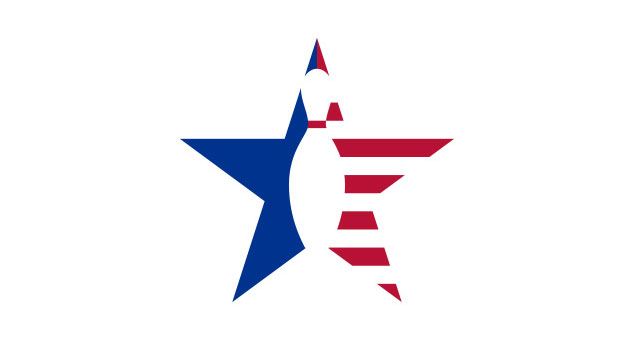 Shortly after 7:15 Wednesday morning, a line began forming outside the Conrad Ballroom at the Las Vegas Hilton.
As it turned out, the crowd had not gathered to honor the BPAA's Hall of Fame inductee for 2010, long-time California proprietor Ted Hoffman Jr.

Hundreds of bowling center owners had gotten up early to hear the keynote speaker for International Bowl Expo: former Alaska Governor and Vice Presidential candidate Sarah Palin.
Since business owners are a fiscally conservative lot, Palin, who was Senator John McCain's running mate during the last Presidential election, had a friendly audience. She delivered a keynote that mixed elements of her "stump speech" with a seemingly sincere appreciation for both the business and social activity of bowling.
She called bowling a "community sport," and noted, "Any sport that shares shoes is definitely an exercise in community building."
She said that running, basketball and hockey were her favorite sports, but added that it was common for friends and families to gather at the local bowling center following basketball and baseball games.
"People are seeking security and comfortable environments, and bowling just so fits that niche," Palin said. "If you do things right," she told the proprietors, "your businesses will benefit and you're ultimately going to help make America a better place."
Palin said that her father had been a pinboy in his youth in Idaho, earning 10 cents per game. She also chided President Barack Obama for playing a sport — golf — that has fewer participants annually than bowling. "I've heard about our President out on the links," she said. "Maybe he needs to get a little hipper and work on his bowling game."
Later, in a post-speech Q&A session, Palin was asked whether she would keep the bowling lanes at the White House if she were elected President. She said that she would, then added, "There's a lot of assumption in that question, isn't there?"
BPAA Executive Director Steve Johnson read the questions, which were submitted in advance, and at one point paused to note that his tie and Palin's shoes matched (both a bright red). "And it wasn't even planned," he deadpanned.
Palin responded by saying it's common for media members "to sneak into these events," and added that long speeches often are summarized in sound bites lasting just a few seconds. Of Johnson's fashion observation she said, "I don't want that to be the take-away line from today."
We would never let that happen...
(Editor's Note: For excerpts from Hoffman's acceptance speech and a full report on International Bowl Expo, don't miss the August issue of Bowlers Journal International.)