Patrick Allen Wins 26th Regional Title
June 08, 2015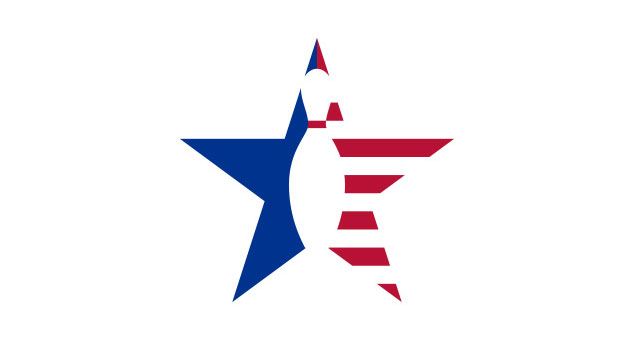 By Russ Mills
PBA East Region Director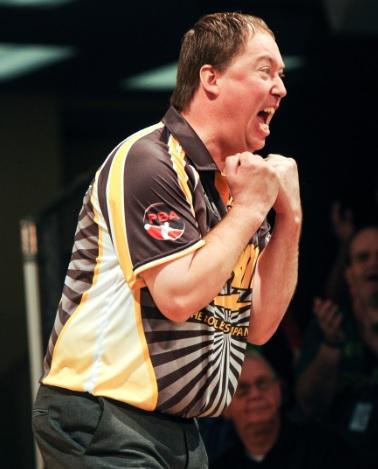 Patrick Allen of Mt. Kisco, N.Y., defeated Marshall Kent of Yakima, Wash., 257-244, to win the Professional Bowlers Association Homefield Bowl Open presented by MOTIV at Homefield Bowl Sunday.
After qualifying seventh in the field of 104, Allen posted an 8-4 match play record to qualify third for the stepladder finals. He then dispatched Tommy Gollick of Enola, Pa., 244-234, when Gollick left an 8 pin on his second ball of the final frame, and he defeated PWBA-Team USA member Danielle McEwan of South Point, N.Y., 244-215, to advance to the title match against Kent, the top qualifier.
Kent followed a split in the third frame with five strikes, converted a 3-10 "baby split" and then struck out in the 10th frame to force Allen to throw the first strike in his 10th frame to clinch 26th career PBA regional victory and his second of the year in the East Region.
The win was especially meaningful to Allen, a 13-time PBA Tour champion and native of the metropolitan New York area, who recently moved back from Florida. He earned $3,000 for the win while Kent earned $1,600 as the runner-up. McEwan received $1,300 for finishing third and Gollick $1,100 for his fourth place finish.
The East Region travels to Fort Meade, Md., in two weeks for the Fort Meade Eastern Challenge presented by Roto Grip. PBA Challenge events are open to any PBA member without a title and any non-member who has never won a PBA event.
PBA HOMEFIELD BOWL EASTERN OPEN
Presented by MOTIVHomefield Bowl, Yonkers, N.Y., Sunday
Final Standings:
1, Patrick Allen, Mt. Kisco, N.Y., $3,000.
2, Marshall Kent, Yakima, Wash., $1,600.
3, fp-Danielle McEwan, Stony Point, N.Y., $1,300.
4, Tommy Gollick, Enola, Pa., $1,100.
Stepladder Results:
Match One – Allen def. Gollick, 244-234.
Semi-final Match – Allen def. McEwan, 244-215.
Championship Match – Allen def. Kent, 257-244.
Final Match Play Standings (after 20 games, including match play bonus pins)
1, Kent, 7-5, 4,938.
2, McEwan, 8-4, 4,878.
3, Allen, 7-5, 4,729.
4, Gollick, 7-5, 4,727.
5, Justin Warhol, Sound Beach, N.Y., 7-5, 4,707, $1,000.
6, Ryan Shafer, Horseheads, N.Y., 6-6, 4,706, $900.
7, Jon VanHees, Charleston, R.I., 6-6, 4,673, $800.
8, Greg Ostrander, Freehold, N.J., 7-4-1, 4,673, $700.
9, a-Matthew Farber, Plainview, N.Y., 3-8-1, 4,585, $680.
10, John Furey, Freehold, N.J., 5-7, 4,563, $660.
11, Steven Arehart, Chesapeake, Va., 7-5, 4,542, $650.
12, Ken Yokobosky, Fredon, N.J., 7-5, 4,519, $640.
13, Noel Vega, Kew Gardens, N.Y., 6-6, 4,465, $630.
14, Kevin Donovan, Painted Post, N.Y., 4-8, 4,408, $620.
15, Isaac Kim, Lebanon, Pa., 4-8, 4,333 $610.
16, Eric Cornog, Cherry Hill, N.J., 3-9, 4,274, $600.
300 Games: Justin Warhol, Greg Ostrander
a-denotes non-member entry
fp-denotes PWBA member entry