Paul McCordic makes 50th consecutive appearance at Open Championships
March 22, 2023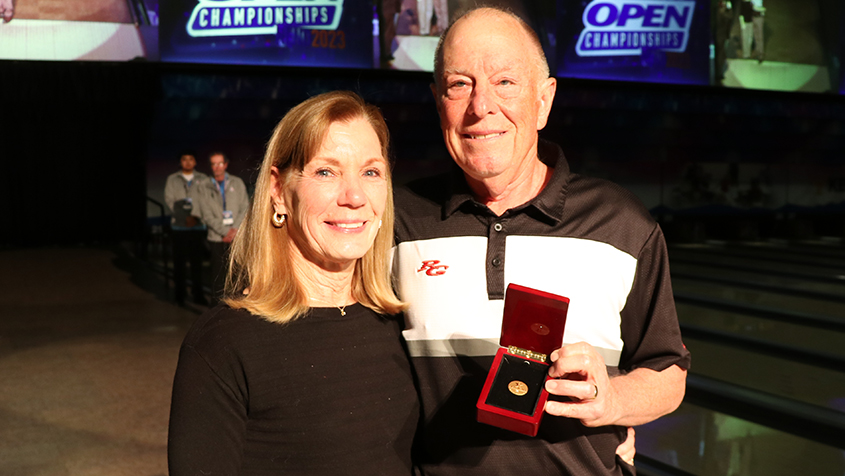 Pictured above: Lucy and Paul McCordic

RENO, Nev. –
There are several names synonymous in sports that instantly make fans recall their great moments. It might be DiMaggio to baseball or Unitas to football for some, but the name McCordic certainly rings home for many bowling fans as one of the top families in the sport.
On Tuesday at the 2023
United States Bowling Congress Open Championships
, Paul McCordic of Sugar Land, Texas, was in the spotlight with family and friends as he made his 50th consecutive appearance at the event, receiving a plaque, chevron and diamond lapel pin to commemorate his achievement at the National Bowling Stadium.
The 69-year-old left-hander started his journey to 50 years at the 1973 event in Syracuse, New York.
"I really have my wife to thank for allowing me to come every year," McCordic said. "Lucy has really only asked me to stay home a few times, and those were understandable circumstances, but here I am 50 years later and I'm thankful for her support."
Along with Lucy, McCordic also acknowledges his younger brother (by 20 minutes), Pete McCordic, as a huge reason for his success and longevity at the USBC Open Championships. They have bowled together for all but three years in Paul McCordic's road to 50 appearances.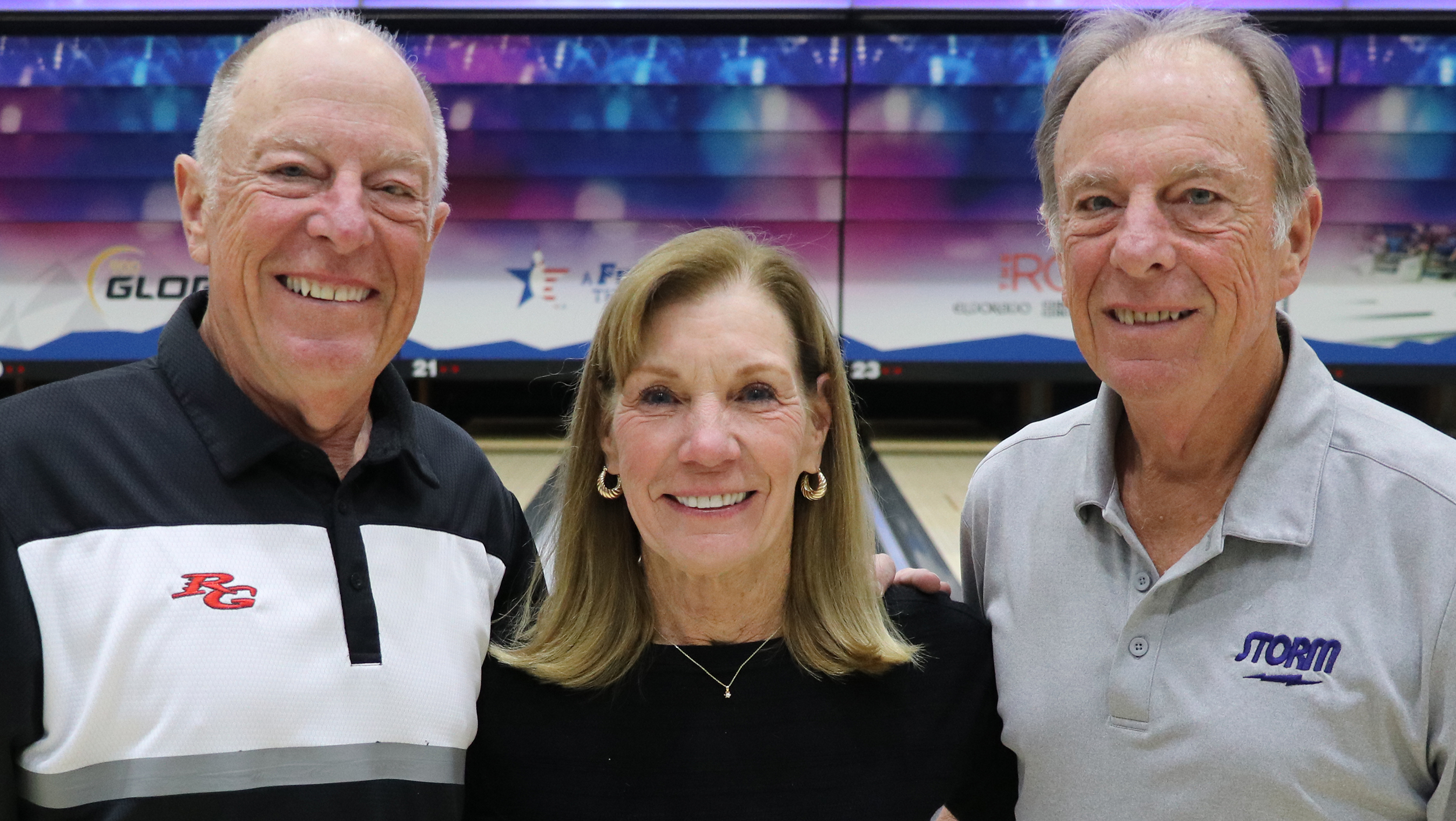 March has been a big month for both brothers, too. On March 13, Pete McCordic was inducted to the Professional Bowlers Association Hall of Fame for meritorious service as the long-time director of the Southwest Region.
"We have very fundamental games and have bowled with good players all these years, and that's really kept me and my brother going," said Pete McCordic, who made his 47th tournament appearance this week. "While watching Paul bowl a PBA regional event where he finished second, a guy came up to me and asked how it was going to make me feel if my brother won an event before I did. My response was simple. I told him if I can't win a tournament, my brother is the one I would want to see win more than anyone else in the world."
Paul McCordic's best overall performance at the Open Championships was during the 1997 event in Huntsville, Alabama. He posted a nine-game total of 2,077, marking one of the many strong showings he has put together leading to his overall average of 203 through 50 appearances.
He added sets of 646 in team, 604 in doubles and 579 in singles at the NBS this week for an all-events total of 1,829, bringing his career pinfall to 91,362.
"Besides the attendance aspect of this achievement, I am very proud of my lifetime average," Paul McCordic said. "It has been a goal of mine to continue bowling and keep that average."
One of Paul McCordic's fondest memories during his 50-year run is sharing the lanes with USBC Hall of Famer and eight-time Eagle winner Bill Lillard Sr. of Houston.
He also had a front-row seat during the 2015 event in El Paso, Texas, when Lillard set the tournament's pinfall record (124,087) during his 68th consecutive appearance at the Open Championships.
"We were the companion team with him for years, and one of my favorite memories is being there when he broke the all-time pinfall record at the Open Championships," Paul McCordic said. "Bill was 80 years old when he shot 1,800 for all-events one year, and that's inspiration enough to keep me going."
Another thing keeping Paul McCordic excited to keep his streak going at the Open Championships is to see his brother join him in the event's 50-Year Club.
"I'd like to continue to bowl the Open Championships with Pete until he gets to his 50th year," Paul McCordic said. "Right around then, I should be at the 100,000-pin mark, and that's another goal. I want to add my name to that list."
The 2023 Open Championships kicked off March 4 and will conclude July 24. The 143-day tournament will feature more than 9,700 five-player teams and nearly 50,000 bowlers making their way to compete in The Biggest Little City in the World.
Paul McCordic was the first of more than 20 bowlers scheduled to reach the participation milestone at the 2023 event.
Visit us on Facebook at the
official USBC Open Championships page
.