PBA 2010-11 preview: fizzling or sizzling?
May 01, 2010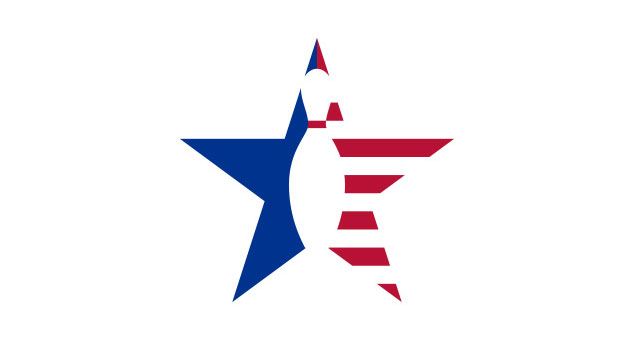 By Lyle Zikes
IT'S SAID THAT SIZZLE sells the steak. But is it possible to create an enticing sizzle and produce an appetizing dinner with a limited supply of beef?
As a case in point, check out the 2010-11 Lumber Liquidators PBA Tour. It buzzes with the promise of a $1 million Tournament of Champions — in which the winner will collect $250,000 — and a real breakthrough in television coverage of the U.S. Open: The winner is slated to earn a check for around $120,000 — after three days of live ESPN coverage.
That's a sizeable amount of bread (or steak, as the case may be) allocated by an organization nearly starving for sponsors and whose internal financial underpinnings have publicly become a concern. Measuring bang for the buck, the PBA's desire for an attention-getting 2010-11 seems to be on track. But it is the result of some deft rearranging that attempts to make less money look like more.
PBA Tour Commissioner and CEO Fred Schreyer called the changes for next season "both necessary and exciting." Going beyond the press release, Deputy Commissioner and COO Tom Clark acknowledged that budget constraints will reduce total prize money awarded to players by about $1 million next season, while the new arrangement also will save the PBA about the same amount by reducing TV production costs and staff expenses.
"The players will also save on their travel expenses," adds Clark.
A closer look reveals next season's "tour" barely meets the definition. It's certainly not a pro bowling tour based on a perpetual city-to-city concept. Instead, it's a compilation of traditional, though enhanced, majors, surrounded by a revised renewal of the World Series of Bowling and a strategically stretched-out playoff series at the end. Mix in a couple of other official tournaments and unofficial special events, and it adds up to 22 "unique" telecasts originating from eight locations — all subject to change, of course, until all of the plans are etched in stone.
It is necessary for the PBA to produce that number of telecasts to meet its contractual obligation with Lumber Liquidators, the tour's umbrella sponsor for a third consecutive season.
From a viewer's standpoint, it's an attractive package. The most prestigious events with the biggest money will have live coverage at a time of year when ratings are the highest.
Plans call for there to be only five telecasts before the holidays, reducing the number of Sundays that the PBA goes against a full NFL regular-season schedule.
But the five November/December telecasts won't be autonomous tournaments — rather, they'll be stages of an all-encompassing PBA World Championship. The cumulative pinfall from those stages (a la the Tour de France) will create an eight-man stepladder finals played out live on an ESPN network over three consecutive days (Friday-Sunday) in January.
If you're counting, the five preliminary stages, each contested on a different "animal" lane pattern, plus the three stepladder telecasts adds up to eight separate TV shows, all targeted to produce one official title winner.
While there will be a recognized winner of each stage, those may not count as official titles because the formats will be relatively short and, frankly, there won't be much money — perhaps $10,000 — for the accomplishment. That could change, however, if enough sponsorship support is developed; officials are hoping that titles could be awarded and winners would receive $15,000.
At the other end of the schedule, a new PBA playoff series will start off with a standard field (including a TQR), then whittle down via elimination stages. It will take five telecasts until one winner is crowned. Between them, the World Championship and the PBA playoff series will provide enough bowling to develop 13 TV shows, yet just two champions.
The 2011 U.S. Open also contributes three telecasts to the season's total, but it clearly is a coup on the part of the PBA to convince ESPN to cover the position-round matches from round 5 (Friday night) and round 7 (Saturday night) so that the established format for the 68th edition stays intact.
So while there is a full season of televised bowling, only seven times will viewers see a winner raising a trophy in the air in celebration of winning an official PBA national title.
"We'll start to hear more reference to the number of major championships a player has, such as Walter Ray with eight," opines Clark. "That's how players in other sports typically are being defined these days."
How have the players reacted? While there is a carrot worth a quarter-million and another for around $120,000, there is understandable disappointment that significant overall cuts in prize money will make it harder for even an exempt pro to carve out a living. Some response has been hostile but, really, you'd have to be blindly unaware of the PBA's precarious financial position to be surprised by the cuts.
Since actions speak louder than words, it's worth noting a couple of players appearing on recent telecasts made it clear they won't be bowling next season. Doug Kent, who finished third in the Go RVing Match Play Championship, has declared his retirement. Brian Ziesig, the non-member winner of the Geico Mark Roth Plastic Ball Championship, has no intention to go on the road chasing more PBA titles, especially when there are fewer of them to get.
As for the exemption structure the PBA put in place starting in 2004-05, the value of owning an exemption certainly has withered, but still provides a small financial guarantee along with tournament entry advantages that non-exempt players won't have.
"Things aren't finalized, but exempt players will be guaranteed around $12,000 in the new model, plus entry privileges," Clark says. Originally, an exemption was worth nearly $40,000, so it's understandable why the PBA won't even attempt to conduct a full-fledged Tour Trials this spring. Instead, 20 exemptions to the World Series of Bowling will be tied to qualifying results from the Regional Players Championship over the Memorial Day weekend at Thunderbowl in Allen Park, Mich.
Meanwhile, details for a second World Series of Bowling are developing. It's now scaled back to a two-week period (tentatively Oct. 25-Nov. 7, although those dates could change), expected to play out at one or more sites in Las Vegas. After that, there's no more national tour activity until January, leaving pro bowlers to seek whatever tournament action they can find either regionally or overseas.
From a player's standpoint, it's certainly not like it used to be. But the highly reinvented PBA is still here, perhaps with a business model more likely to work.