PBA Champions to Face Future Stars in PBA Tour Xtra Frame Pensacola South Open
June 18, 2015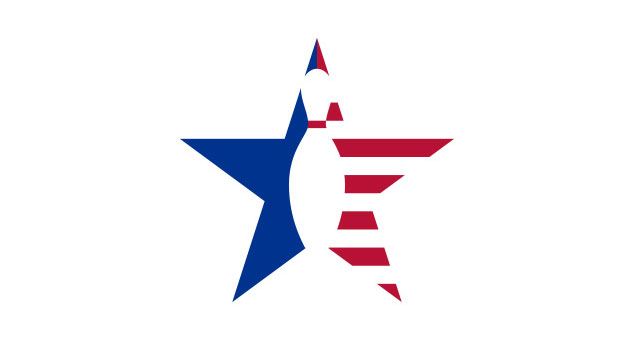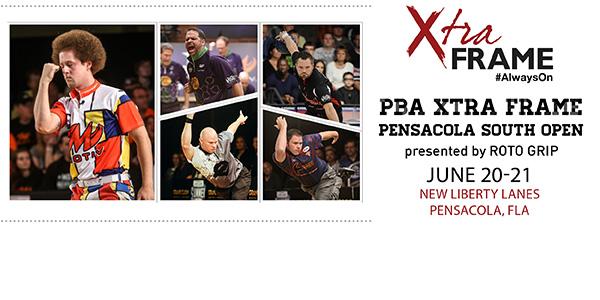 A field of veteran Professional Bowlers Association Tour champions will face some of the most talented future stars in the sport this weekend when New Liberty Lanes hosts the PBA Tour Xtra Frame Pensacola South Open presented by Roto Grip.
At stake will be a $10,000 first prize and, for PBA members, a PBA Tour title. And for the first time, the Pensacola South Open will be video-streamed live, from start to finish, around the world on PBA's Xtra Frame online bowling channel. Xtra Frame is an online subscription-based service, available on a three-day plan for only $3.99, month-long plan for $7.99 and full year XF Season Ticket plan for $64.99. Click here for details.
Mika Koivuniemi
PBA Tour champions among the more than 110 entries include Finland native and 15-time PBA Tour champion Mika Koivuniemi of Hartland, Mich.; 18-time Tour winner Chris Barnes of Double Oak, Texas; 2008 PBA Rookie of the Year Rhino Page of Dade City, Fla.; 13-time PBA titlist Patrick Allen of Mount Kisco, N.Y.; Tom Daugherty of Wesley Chapel, Fla.; Andres Gomez, a native Colombian now living in Hollywood, Fla.; 16-time PBA titlist Tommy Jones of Simpsonville, S.C.; Bill O'Neill of Langhorne, Pa.; Dick Allen of Columbia, S.C., Jason Sterner of Covington, Ga.; Jake Peters of Henderson, Nev.; Scott Newell of Deland, Fla., and two-handed player Kyle Troup of Taylorsville, N.C., who won his first PBA Tour title in the PBA Wolf Open.
Challenging the established PBA stars will be 2013 PBA Rookie of the Year EJ Tackett of Huntington, Ind., and 2015 PBA Rookie of the Year contender, AJ Johnson of Oswego, Ill., along with highly-touted amateurs Michael Coffey of Melbourne, Fla., the 2014 Teen Master Grand Champion; Kamron Doyle of Brentwood, Tenn., who cashed in the prestigious U.S. Open at age 14 and 2012; and 2013 Teen Masters Grand Champion, Greg Young Jr. of Viera, Fla. All five of these young players are past or present members of Junior Team USA, the national team that represents the United States in international youth competition.
Michael Coffey
As non-members, amateurs do not receive credit for a PBA title if they win, but they can accept prize money in the form of scholarship contributions or, in cash, depending upon their amateur eligibility circumstances.
The Pensacola South Open also is a Professional Women's Bowling Association Regional points qualifying tournament, which means a number of women will be competing in the field alongside the men to earn points toward representing the PBA South Region in the end-of-year PWBA-PBA Women's Regional Challenge at the PBA World Series of Bowling in Reno, Nev.
The Pensacola South Open gets underway on Friday with a practice session for tournament players from 3-5 p.m., followed by pro-am squads at 6 and 8 p.m. when grassroots league bowlers – men, women, kids, seniors – can bowl with PBA stars for their own prizes.
Competition begins with eight-game qualifying squads on Saturday. Half of the field will bowl at 9 a.m. and the other half at 3 p.m., with the top 16 players advancing to match play on Sunday. The top 16 will bowl a modified 12-game round robin, head-to-head match play schedule starting at 9 a.m.
Based upon combined 20-game pinfall totals (including 30 bonus pins for matches won), the top four will compete in a stepladder finale at the conclusion of match play.
PBA XTRA FRAME PENSACOLA SOUTH OPEN SCHEDULE
Presented by Roto Grip
New Liberty Lanes, Pensacola, Fla., June 19-21 (all times Eastern)
Friday, June 19
3 p.m. - Practice Session
6, 8 p.m. - Pro-am squads
Saturday, June 20
9 a.m. - A Squad, 8 qualifying games
3 p.m. – B Squad, 8 qualifying games
Top 16 after 8 games advance to match play
Sunday, June 21
9 a.m. - Top 16, 12 games round robin match play
Top four based on 20 game composite pinfall advance to stepladder finals