PBA DHC Japan Invitational Enhances WSOB's International Impact
September 14, 2014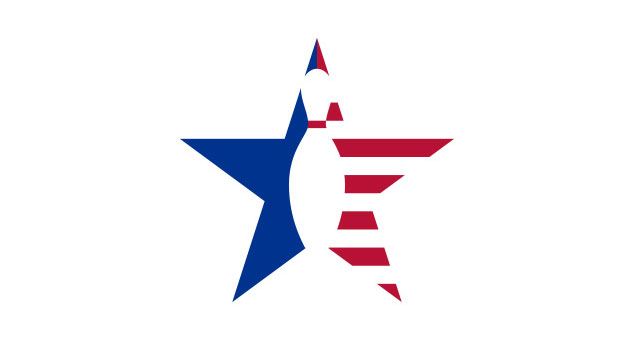 The Professional Bowlers Association's World Series of Bowling VI, along with its new relationships with the bowling community in Japan, have combined to create a new PBA DHC Japan Invitational tournament in January that will be an important event in the international bowling community. It also will kick off the PBA's 2015 Tour schedule.
The DHC PBA Japan Invitational, a PBA Tour title event, will feature an elite field of players who will qualify during the PBA World Series of Bowling VI Oct. 24-Nov. 2 at South Point Bowling Center in Las Vegas, along with an elite field of 16 Japanese players. The DHC Invitational – the first international PBA Tour event to be covered start-to-finish live on PBA's online bowling channel, Xtra Frame – will take place Jan. 15-18 at Tokyo Port Bowl in Japan, and will feature a series of pro-am and exhibition matches in addition to the main event.
The DHC tournament is an extension of the PBA's work with Japan Bowling Promotions that earlier in the year helped create the PBA Japan Regional program. The new regional program will be included in the qualifying process for Japanese players earning berths into the elite field of players who will bowl in January.
The DHC Invitational field will include a field of 16 international players and 16 Japanese players competing for shares of a $215,000 prize fund, which includes a $47,000 first prize, and a PBA Tour title. The international field will include 12 qualifiers from the PBA World Championship during WSOB VI based upon a combined 28 qualifying games in the PBA Cheetah, Viper, Chameleon and Scorpion Championships, plus 24 games of match play (11 men plus the highest woman qualifier if she is not among the 12 leading qualifiers). The four additional international players will include three PBA members plus one Korean PBA player invited by DHC.
The Japanese contingent will include the top four players on the DHC PBA Japan Invitational points list; four players based on PBA Japan Region points; one player each selected by each bowling organization in Japan, and four players who will earn berths in a Pre-Tournament Qualifier.
The tournament program will involve 32 games of round-robin match play leading into a five-player stepladder final for the DHC Japan Invitational title. In addition, all 32 players will participate in Baker team and Scotch doubles exhibition matches, which will include $40,000 in additional prize money.
"The DHC PBA Japan Invitational is the result of a great deal of hard work and cooperation with the Japan bowling community which has provided PBA members with a great new event," said PBA Commissioner Tom Clark. "We greatly appreciate the involvement of DHC Limited, Japan Bowling Promotions and our partners in Japan who have made this event possible."
In addition to television coverage in Japan, the PBA will provide international online coverage of the event for the first time by sending its Xtra Frame crew to Tokyo. Xtra Frame, which is available on a subscription basis to bowling fans around the world, also will cover the entire PBA World Championship qualifying process in Las Vegas that will determine the PBA Tour players who will earn berths in the DHC PBA Japan Invitational.
The inaugural season of PBA Japan Regional competition is in progress, with four of seven scheduled events completed. Remaining events on the 2014 schedule include the Japan Viper Open on Monday, Sept. 15, and the Japan Women's DHC Scorpion Open and Scorpion Open tournaments Nov. 8-9.
DHC PBA JAPAN INVITATIONAL SCHEDULE
Tokyo Port Bowl, Tokyo, Japan (all times local; live video streaming coverage on PBA's online bowling channel Xtra Frame)
Thursday, Jan. 15
Pro-Am and Japan Pre-Tournament Qualifier (at Shinagawa Prince Hotel Bowling Center)
Friday, Jan. 16
8 a.m. – 32 players, 8 games round-robin match play
1 p.m. - 32 players, 8 games round-robin match play
6 p.m. – Baker team exhibition: 8 four-player teams, 8 games Baker format round-robin match play
Top two four-player teams advance to TV finals
Saturday, Jan. 17
8 a.m. - 32 players, 8 games round-robin match play
1 p.m. - 32 players, 8 games round-robin match play
Top five players advance to TV stepladder finals
6 p.m. – Scotch doubles exhibition: 16 doubles teams, round-robin match play
Top two teams advance to TV finals
Sunday, Jan. 18
10:15 a.m. - Scotch doubles TV finals (two teams)
11 a.m. - Baker team TV finals (two teams)
Noon - DHC PBA Japan Invitational stepladder finals (five players)
2:30 p.m. - Special exhibition: top five international, top five Japan players who did not qualify for TV, one-ball "last man standing" elimination special event (low score per round eliminated)