PBA Dominate Squads 2 & 3
July 15, 2010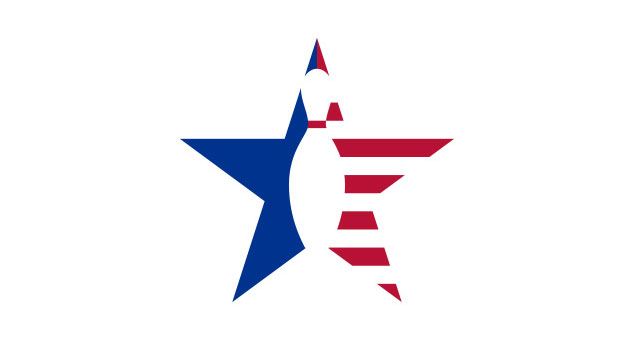 Finnish PBA member and well-known international Mika Koivuniemi took first place in Squad 2 of the Ciutat de Barcelona on Wednesday evening, shooting 1390 over his six games to top the leader board and qualify for Sunday's finals.
Koivuniemi outpointed England's Dominic Barrett, the 2008 and 2009 World Bowling Writers International Bowler of the Year, 1390-1268, rolling high games of 258 and 278. Barrett's top game was 252.
In Squad 3, Brian Voss, from Atlanta, Georgia, continued his winning ways by leading the final squad of the night with 1347, 32 pins better than Patrick Backe, a past Swedish international. Voss comes to Barcelona after winning the Czech Open in Prague. Czech Republic last weekend where he had been conducting a series of clinics. 'do it my way and bowl like me' seems to be the lesson to be learned.
also in Squad 3, the PBAs Chris Loschetter, winner of last week's San Marino Open, was fourth on the squad with 1292.
Tournament leaders now are Mika Koivuniemi, 1390; Brian Voss, 1347; Hans Snelting, 1340; Yoan Alix, 1329; Moises Perez, 11327; Patrick Backe, 1315.
TOP 5 FROM SQUAD 2:
| | | | | | | | | | | | | |
| --- | --- | --- | --- | --- | --- | --- | --- | --- | --- | --- | --- | --- |
| P | Player | Club | Federation | 1 | 2 | 3 | 4 | 5 | 6 | Pins | Hdcp | Total |
| 1 | Mika Koivuniemi | PBA | Finland | 207 | 258 | 191 | 278 | 209 | 247 | 1390 | 0 | 1390 |
| 2 | Dom Barrett | Storm | England | 215 | 175 | 252 | 210 | 215 | 201 | 1268 | 0 | 1268 |
| 3 | Alvar Cardona Burgues | Barcelona | Catalonia | 178 | 233 | 207 | 238 | 169 | 201 | 1226 | 0 | 1226 |
| 4 | Marieke De Jong | Chandra/de Halm | The Netherlands | 204 | 224 | 191 | 172 | 173 | 170 | 1134 | 48 | 1182 |
| 5 | Josep Guardia Garcia | Barcelona | Catalonia | 199 | 165 | 200 | 192 | 179 | 234 | 1169 | 0 | 1169 |
TOP 5 FROM SQUAD 3:
| | | | | | | | | | | | | |
| --- | --- | --- | --- | --- | --- | --- | --- | --- | --- | --- | --- | --- |
| P | Player | Club | Federation | 1 | 2 | 3 | 4 | 5 | 6 | Pins | Hdcp | Total |
| 1 | Brian Voss | PBA | USA | 224 | 222 | 258 | 204 | 213 | 226 | 1347 | 0 | 1347 |
| 2 | Patrick Backe | Göta | Sweden | 265 | 175 | 208 | 232 | 233 | 202 | 1315 | 0 | 1315 |
| 3 | Jimmy Ravez | Valcke Team Belgium | Belgium | 158 | 171 | 237 | 259 | 254 | 218 | 1297 | 0 | 1297 |
| 4 | Chris Loschetter | PBA | USA | 206 | 246 | 232 | 193 | 211 | 204 | 1292 | 0 | 1292 |
| 5 | Martin Paulsson | Kulladal | Sweden | 202 | 195 | 223 | 224 | 199 | 219 | 1262 | 0 | 1262 |