PBA League Quarterfinal Action Begins from Portland, Maine at 1 p.m. ET
April 12, 2016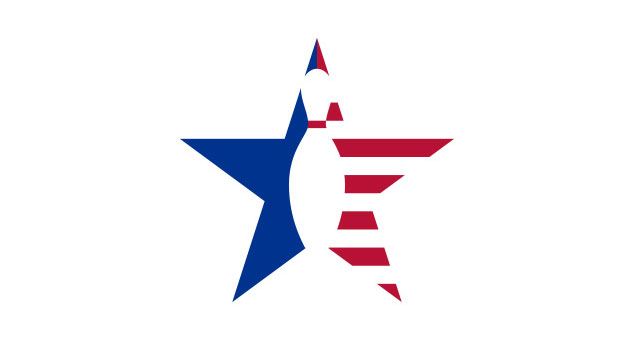 PORTLAND, Maine -- The road to the 2016 PBA League Elias Cup begins Sunday, April 17 at 1 p.m. ET on ESPN with two PBA League quarterfinal round matches from Bayside Bowl in Portland, Maine.
In the first Baker format match, two-time defending champion bowlingball.com Silver Lake Atom Splitters, managed by four-time PBA Tour winner Mark Baker, will begin their title defense when they meet the 2013 Elias Cup champion GEICO New York WTT KingPins. The Atom Splitters return with 18-time PBA Tour winner Chris Barnes, veteran Tom Daugherty and 2015 PBA League Mark Roth MVP Dick Allen along with newcomers Jesper Svensson, PBA's 2015 Rookie of the Year, and second-year PBA Tour competitor Matt McNiel. Svensson, a two-handed left-hander, comes into the Maine Event on the heels of winning his fourth PBA Tour title in the Brunswick Euro Challenge.
The KingPins, managed by Carolyn Dorin-Ballard, will feature the lineup of PBA Hall of Famer Pete Weber, three-time Tour winner Scott Norton, five-time winner Mike Fagan, 2014 Rookie of the Year Marshall Kent and Tour veteran John Szczerbinski.
Quarterfinal match no. 2, pitting the High 5 Gear Philadelphia Hitmen against the hometown favorite Shipyard Portland Lumberjacks, will immediately follow the Atom Splitters-KingPins match.
Bowling for the Lumberjacks, managed by Tim Mack, will be 2003 USBC Masters champion Bryon Smith, 10-time Tour winner Wes Malott, six-time Tour winner Ryan Ciminelli, five-time Tour winner Osku Palermaa and women's standout Liz Johnson, while the Hitmen, managed by PBA Hall of Famer Jason Couch, will feature four-time Tour champion Dom Barrett, three-time Tour titlists Rhino Page and Tom Smallwood, and one-time Tour winners Chris Loschetter and Dave Wodka.
Quarterfinal action will continue Sunday, April 24 at 1 p.m. ET with BJ's L.A. X (Jason Belmonte, Stu Williams, Martin Larsen, Patrick Allen, Andres Gomez) taking on Barbasol Motown Muscle (EJ Tackett, Ronnie Russell, Josh Blanchard, Anthony Simonsen and Danielle McEwan), followed by Concrete Software Brooklyn Styles (Sean Rash, Parker Bohn III, Walter Ray Williams Jr., Jason Sterner and Jon Van Hees) vs. GoBowling.com Dallas Strikers (Norm Duke, Bill O'Neill, Tommy Jones, Shawn Maldonado and B.J. Moore).
PBA League Elias Cup action continues Sunday, May 1 at 1 p.m. ET on ESPN with two semifinal round matches to determine the two teams advancing to the Elias Cup finale which will air Sunday, May 8 at 1 p.m. ET. The Elias Cup will be decided by singles, doubles and trios matches worth one point each followed by a three-point, five-player Baker team finale.
The 2016 PBA League schedule, and complete rosters, are available by visiting http://www.pba.com/bowlers/theleague and follow the PBA League on all PBA Network outlets: http://www.pba.com/PBANetwork.