PBA League Quarterfinal Action Continues Sunday on ESPN at 3:30 p.m. ET
April 03, 2015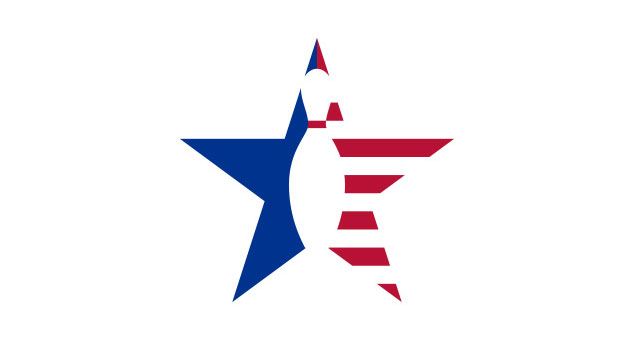 The road to the PBA League Elias Cup continues with quarterfinal action Sunday on ESPN from Bayside Bowl in Portland, Maine.
The third and fourth quarterfinal matches will air at 3:30 p.m. ET when the HotelPlanner.com Pittsburgh Jack Rabbits meet the Shipyard Brewery Dallas Strikers followed by the fourth quarterfinal Baker format match between Detroit's Barbasol Motown Muscle and Wheaties L.A. X.
Competing for the Jack Rabbits in the third quarterfinal will be Wes Malott, Ryan Ciminelli, Bryon Smith, Dan MacLelland and Osku Palermaa. Competing for the Strikers will be Bill O'Neill, Michael Haugen Jr., Shawn Maldonado, Tommy Jones and Norm Duke.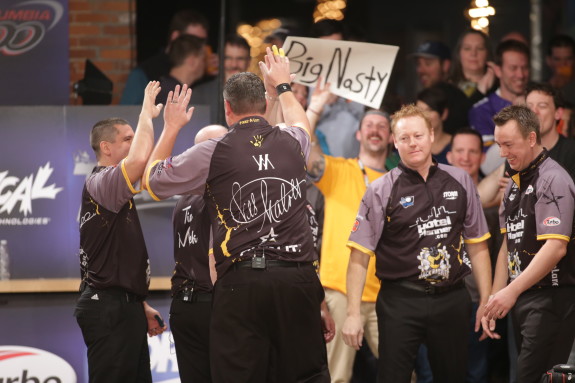 Competing in the fourth quarterfinal match will be Motown Muscle's E.J. Tackett, Josh Blanchard, Mike DeVaney, Ronnie Russell and John Szczerbinski. Bowling for L.A. X will be two-time reigning Player of the Year Jason Belmonte, Martin Larsen, Andres Gomez, Stuart Williams and Patrick Allen.
Last Sunday, the Concrete Software BROOKLyN STyLES (Sean Rash, Parker Bohn III, Walter Ray Williams Jr., Tom Smallwood and Jason Sterner) and Bass Pro Shops Silver Lake Atom Splitters (Chris Barnes, Tom Daugherty, Craig Nidiffer, Mika Koivuniemi and Dick Allen) each won dramatic one-ball sudden death roll-offs to advance to the semifinals.
The four quarterfinal round winners will advance to the semifinal round on ESPN on Sunday, April 12, at 2 p.m. ET. The semifinal round winners will bowl for the Elias Cup in a singles, doubles, trios and Baker team finale on Sunday, April 19, at 1 p.m. ET.