PBA Returns to Portland March 30-April 6 for Maine Event 2016
September 14, 2015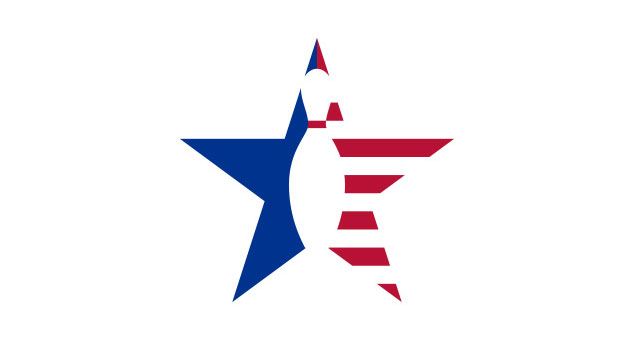 Bill Vint
Professional Bowlers Association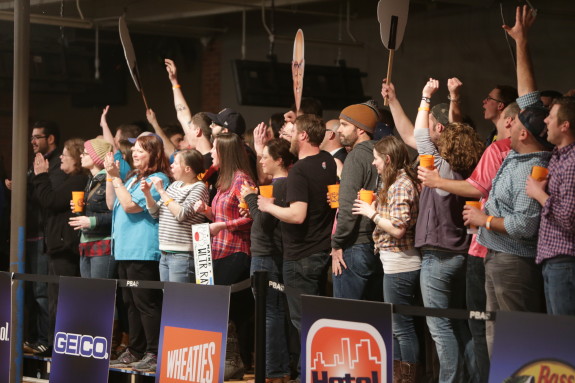 CHICAGO – After its rousing, raucous, outrageously fun first-ever visit to Maine, the Professional Bowlers Association will return to Bayside Bowl in Portland for Maine Event 2016 including its fourth annual round of PBA League competition and the Xtra Frame PBA Maine Shootout, March 30-April 6.
The draft to fill team rosters for 2016 will be done before a live, international audience watching on PBA's online bowling channel, Xtra Frame, on Thursday, Dec. 17, during the GEICO PBA World Series of Bowling VII from Reno, Nev. (time to be announced).
The eight-team PBA League will compete in two days of team competition on April 2 and 3 for delayed telecast over a span of four consecutive Sundays, April 17-May 8, on ESPN. All four PBA League shows will air at 1 p.m. ET.
The PBA League in 2016 will return with the same eight managers and teams. In order of their 2015 finish, they will be: Mark Baker (two-time defending Elias Cup champion Silver Lake Atom Splitters); Andrew Cain (L.A. X); Johnny Petraglia (Brooklyn STyLES); Tim Mack (Pittsburgh Jack Rabbits); Jason Couch (Philadelphia Hitmen); Norm Duke (Dallas Strikers); Del Ballard Jr. (Motown Muscle), and Carolyn Dorin-Ballard (New York City WTT KingPins).
Teams will draft in the reverse order of how they finished in 2015 (KingPins first, Atom Splitters last). Managers will be allowed to protect up to three players from their 2015 rosters. All players who would like to be considered for the PBA League must declare their intentions by no later than Nov. 13 (managers will declare their protected players by no later than Oct. 26).
Team competition will remain the same as 2015: preliminary rounds will feature Baker-format elimination matches leading to the Elias Cup Finals which will be decided by points earned in singles, doubles, trio and Baker team matches.
Other highlights of the 2016 program include:
● The draft will be held on Thursday, Dec. 17, prior to the live ESPN coverage of the PBA World Championship from the National Bowling Stadium in Reno. The draft will be video-streamed live on Xtra Frame at a time to be announced.
● All PBA members in good standing are invited to declare themselves eligible for the draft.
● After teams are selected, managers will have until Jan. 8 to make trades, if they wish.
In 2016, PBA League teams will compete for $280,000 in prize money, including $60,000 to the winning team.
The PBA's return to Portland will include a day of practice and pro-am activity when Maine adult, youth and senior league bowlers will have a chance to bowl with the stars of the PBA, followed by two days of Baker-format team competition for delayed telecast on ESPN, and three days of Xtra Frame PBA Maine Shootout competition, a singles event with a PBA Tour title at stake.
2016 PBA MAINE EVENT SCHEDULE
(All times are subject to change)
Thursday, Dec. 17
Tba - PBA League Draft, National Bowling Stadium, Reno, Nev. (live coverage on Xtra Frame)
PBA League Schedule, Bayside Bowl, Portland, Maine
Thursday, March 31
9 a.m. – Practice Session
tba – Pro-Am squads
Friday, April 1
tba
Saturday, April 2 (best of two games, Baker format; one-ball roll-off to break ties)
Noon – Quarterfinal Match One: Silver Lake Atom Splitters vs. New York City WTT KingPins
Quarterfinal Match Two: Philadelphia Hitmen vs. Pittsburgh Jack Rabbits
3:30 P.M. – Quarterfinal Match Three: L.A. X vs. Motown Muscle
Quarterfinal Match Four: Brooklyn STyLES vs. Dallas Strikers
Sunday, April 3
Noon – Semifinal Match One: Winner Match One vs. Winner Match Two (best of two games, Baker
format; one-ball roll-off to break ties)
Semifinal Match Two: Winner Match Three vs. Winner Match Four (best of two games, Baker
format; one-ball roll-off to break ties)
3:30 p.m. – Elias Cup Finals: Winner Semifinal One vs. Winner Semifinal Two, total pinfall (singles,
10 bonus pins; alternate-shot doubles, 15 bonus pins; trios, 20 bonus pins; Baker team,
50 bonus pins)
PBA Xtra Frame Maine Shootout Schedule
Monday, April 4
tba – Match Play Draw Party (to determine Maine Shootout match play bracket positions)
Tuesday, April 5
9 a.m. – Round of 64, round one (8 best-of-three-game matches; winners advance to Round of 32)
11 a.m. – Round of 64, round two (8 best-of-three-game matches; winners advance to Round of 32)
1:30 p.m. – Round of 64, round three (8 best-of-three-game matches; winners advance to Round of 32)
3:30 p.m. – Round of 64, round four (8 best-of-three-game matches; winners advance to Round of 32)
6 p.m. – Round of 32, round one (8 best-of-three-game matches; winners advance to Round of 16)
8 p.m. – Round of 32, round two (8 best-of-three-game matches; winners advance to Round of 16)
Wednesday, April 6
10 a.m. – Round of 16, round one (4 best-of-three-game matches; winners advance to Round of 8)
11:30 a.m. – Round of 16, round two (4 best-of-three-game matches; winners advance to Round of 8)
2 p.m. – Round of 8 (4 best-of-three-game matches; winners advance to Semifinal Round)
6 p.m. – Semifinal Round (2 best-of-three-game matches; winners advance to Championship Match)
7:30 p.m. – Championship Match (best-of-three-games)