PBA's Influence on International Bowling Community Continues to Grow
June 30, 2017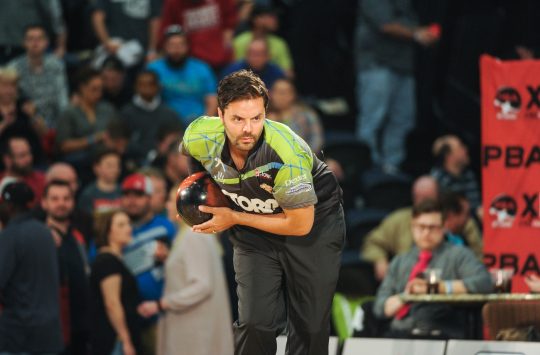 Bowlers from around the world have always considered the PBA as the gold standard. If you wanted to find out how good you are, you had to bowl against--and beat--the world's best. For decades, that was a difficult decision to make because the Fédération Internationale des Quilleurs, the international governing body in the eyes of the International Olympic Committee, banned professionals from its ranks.
That policy changed in 2008, when the World Tenpin Bowling Association (WTBA)--now World Bowling--became the official governing body of tenpin bowling and opened its doors to professionals in the hopes of advancing bowling's hope to gain Olympic acceptance, meaning that international players would no longer jeopardize eligibility to represent their national teams if the joined the PBA.
The introduction of the multi-event PBA World Series of Bowling concept a year later brought a veritable flood of international players into PBA competition. While notable players like PBA Tour champions Amleto Monacelli of Venezuela (1982), Sweden's Mats Karlsson (1983) and Finland's Mika Koivuniemi (1999), among a handful of others, had ventured into the PBA arena prior to 2008, the inaugural WSOB included an unprecedented 28 players from 14 different countries.
The WSOB has continued to welcome players from around the world. Since 2009, 38 different countries have been represented in the World Series, including a record 23 countries and 55 international players last year in Reno. The same sort of trend has had an impact of the recently-resurrected Professional Women's Bowling Association Tour, which has featured a strong influx of international players.
In 2017, the PBA has seen international competition grow in events not previously known for global appeal, such as the Xtra Frame PBA Tour program and, this week, the Grand Casino Hotel & Resort Oklahoma Open, which includes 16 nations and 26 international players in its field of 91.
It's an exciting trend for bowling, especially as the sport continues to seek the attention of the IOC and bowling manufacturers continue to expand their global markets. It's good for bowling fans around the world, who can cheer for their home-country favorites thanks to the advent of Xtra Frame, pba.com and other social media outlets with world-wide accessibility. And it's good for competition, because the level of talent in PBA competition has never been stronger, which only adds to the prestige of winning a PBA Tour title.