PBA's World Series of Bowling VIII Returns to National Bowling Stadium
May 21, 2016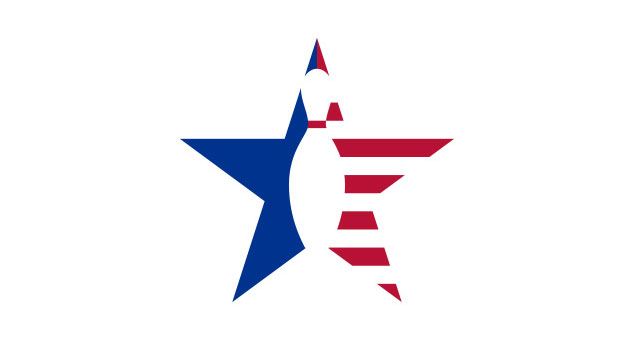 Bill Vint
Professional Bowlers Association
CHICAGO (May 20, 2016) – The eighth annual edition of the Professional Bowlers Association's World Series of Bowling, an international multi-event showcase for the world's most talented bowlers, will return to the National Bowling Stadium in Reno, Nev., Nov. 27-Dec. 11.
WSOB VIII will offer PBA members from around the world an opportunity to compete for shares of an estimated $750,000 in prize money and five PBA Tour titles in nationally-televised ESPN finals.
The PBA World Series, which has evolved into the world's most prestigious test of bowling skills, will again be presented by the Silver Legacy Resort, providing all players, fans, bowling industry partners and news media attendees with top quality accommodations and services at special discounted rates.
WSOB VIII will return to a PBA members-only event, with an all-inclusive entry fee of $1,000 covering all five PBA Tour events: the PBA Cheetah, Chameleon, Scorpion and Shark Championships plus the PBA World Championship, the final major championship of the 2016 season. Along with scheduled updates to the bowling lane environment at the National Bowling Stadium, the Shark Championship returns to the World Series lineup for the first time since 2011, replacing the Viper Championship.
In keeping with WSOB tradition, combined qualifying scores from the four animal pattern events, each providing its own unique challenge, will serve as the qualifying stages to determine players advancing to the PBA World Championship match play finals.
In addition to the five PBA Tour events, the World Series will host the fourth annual PBA Challenge Series, inviting the top players in three other levels of PBA competition to participate in the WSOB program and to compete in special PBA Regional, PWBA-PBA Women's Regional and PBA50 Tour Challenge events. The PBA Regional and PWBA/PBA Women's Regional points leaders in the East, South, Central, Midwest, Southwest, West, Northwest and Japan Regions as of the Oct. 16 qualifying deadline will receive WSOB and PBA Challenge Series invitations. PBA50 qualifiers will be determined at the conclusion of the PBA50 Tour season on Aug. 17.
The 2016 World Series will get underway a week earlier than it did in 2015, beginning with the PBA Challenge events and a pro-am program on Sunday, Nov. 27, followed by practice sessions and the PBA Challenge finals on Nov. 28 before competition officially gets underway on Tuesday, Nov. 29, with the first of four single-day animal pattern qualifying sessions.
After a day off on Saturday, Dec. 3, PBA World Championship cashers and match play rounds will take place Dec. 4 and 5, followed by best-of-five-game single-elimination match play rounds for the Cheetah, Chameleon, Scorpion and Shark Championship qualifiers Tuesday, Dec. 6, through Thursday, Dec. 8. The four surviving players in each of the animal pattern events will bowl in tape-delayed ESPN finals on Saturday, Dec. 10. World Series VIII will conclude with the live ESPN coverage of the PBA World Championship finals on Sunday, Dec. 11, at 1 p.m. ET (10 a.m. Pacific time).
Entries for the World Series will be accepted on pba.com beginning July 15. All preliminary rounds of WSOB VIII will be covered live, exclusively on PBA's online bowling channel, Xtra Frame, as well as via live scoring on PBA's official website, pba.com, and all outlets included as part of the PBA Network.
PBA WORLD SERIES OF BOWLING VIII SCHEDULE
National Bowling Stadium, Reno, Nev., Nov. 27-Dec. 11 (all times are Pacific)
Sunday, Nov. 27
10 a.m. – PBA Regional, PWBA-PBA Women's Regional and PBA50 Tour Challenge, 8 games round-robin match play (top two in each division advance to Xtra Frame finals)
3-6 p.m. – Pro-am squad
Monday, Nov. 28
8:30 a.m. – A Squad practice session (Cheetah, Chameleon, Scorpion and Shark lane conditions)
2:30 p.m. - B Squad practice session (Cheetah, Chameleon, Scorpion and Shark lane conditions)
5:30 p.m. – Mandatory PBA WSOB VIII players meeting
7 p.m. – PBA50 Tour Challenge Xtra Frame championship match (live on Xtra Frame)
7:30 p.m. – PBA Regional Challenge Xtra Frame championship match (live on Xtra Frame)
8 p.m. – PWBA/PBA Women's Regional Challenge Xtra Frame championship match (live on Xtra Frame)
Tuesday, Nov. 29
9 a.m. – Cheetah Championship – A Squad 8 qualifying games
4 p.m. - Cheetah Championship – B Squad 8 qualifying games
(Top 24 advance to best-of-five-game single-elimination match play on Tuesday, Dec. 6; top 8 qualifiers earn one round bye)
Wednesday, Nov. 30
9 a.m. – Chameleon Championship – B Squad 8 qualifying games
4 p.m. – Chameleon Championship – A Squad 8 qualifying games
(Top 24 advance to best-of-five-game single-elimination match play on Tuesday, Dec. 6; top 8 qualifiers earn one round bye)
Thursday, Dec. 1
9 a.m. – Scorpion Championship – A Squad 8 qualifying games
4 p.m. - Scorpion Championship – B Squad 8 qualifying games
(Top 24 advance to best-of-five-game single-elimination match play on Wednesday, Dec. 7; top 8 qualifiers earn one round bye)
Friday, Dec. 2
9 a.m. – Shark Championship – B Squad 8 qualifying games
4 p.m. – Shark Championship – A Squad 8 qualifying games
(Top 24 advance to best-of-five-game single-elimination match play on Wednesday, Dec. 7; top 8 qualifiers earn one round bye)
(Top 25 percent of field based on 32-game combined qualifying totals from Cheetah, Chameleon, Scorpion and Shark championships advance to PBA World Championship cashers round)
Saturday, Dec. 3
No competition scheduled
Sunday, Dec. 4
11 a.m. – PBA World Championship cashers round, 6 games
(Top 24 based on 38 games advance to round-robin match play)
5:30 p.m. - PBA World Championship, 8 games round-robin match play
Monday, Dec. 5
11 a.m. - PBA World Championship, 8 games round-robin match play
5:30 p.m. - PBA World Championship, 8 games round-robin match play
(Top five after 62 games of qualifying and match play advance to ESPN finals)
Tuesday, Dec. 6
10 a.m. – Cheetah Championship, qualifiers 9-24, best-of-five-game single elimination match play
1 p.m. - Cheetah Championship, qualifiers 1-8 plus 10 a.m. winners, best-of-five-game single elimination match play
(Winners advance to Round of 8 on Thursday, Dec. 8)
4:30 p.m. – Chameleon Championship, qualifiers 9-24, best-of-five-game single elimination match play
7:30 p.m. – Chameleon Championship, qualifiers 1-8 plus 4:30 p.m. winners, best-of-five-game single elimination match play
(Winners advance to Round of 8 on Thursday, Dec. 8)
Wednesday, Dec. 7
10 a.m. – Scorpion Championship, qualifiers 9-24, best-of-five-game single elimination match play
1 p.m. - Scorpion Championship, qualifiers 1-8 plus 10 a.m. winners, best-of-five-game single elimination match play
(Winners advance to Round of 8 on Thursday, Dec. 8)
4:30 p.m. – Shark Championship, qualifiers 9-24, best-of-five-game single elimination match play
7:30 p.m. – Shark Championship, qualifiers 1-8 plus 4:30 p.m. winners, best-of-five-game single elimination match play
(Winners advance to Round of 8 on Thursday, Dec. 8)
Thursday, Dec. 8
10 a.m. – Cheetah Championship Round of 8, best-of-five-game single elimination match play
(Four winners advance to ESPN match play finals)
1 p.m. – Chameleon Championship Round of 8, best-of-five-game single elimination match play
(Four winners advance to ESPN match play finals)
4:30 p.m. – Scorpion Championship Round of 8, best-of-five-game single elimination match play
(Four winners advance to ESPN match play finals)
7:30 p.m. – Shark Championship Round of 8, best-of-five-game single elimination match play
(Four winners advance to ESPN match play finals)
Friday, Dec. 9
No competition (television setup day)
Saturday, Dec. 10
1 p.m. – Cheetah Championship match play semifinals and finals (taped for delayed airing on ESPN)
3:30 p.m. – Chameleon Championship match play semifinals and finals (taped for delayed airing on ESPN)
5:15 p.m. – Scorpion Championship match play semifinals and finals (taped for delayed airing on ESPN)
7 p.m. – Shark Championship match play semifinals and finals (taped for delayed airing on ESPN)
Sunday, Dec. 11
10 a.m. – Live ESPN stepladder finals, PBA World Championship (1 p.m. Eastern)