PBA Star in Ascendancy
July 21, 2012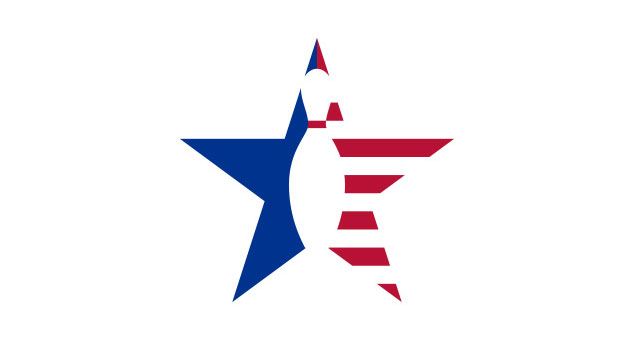 It comes as no surprise that PBA star Amleto Monacelli from Venezuela should rise to the top and become champion of a squad,
the only disappointment maybe is that he left it to the penultimate session to do just that.
The PBA and USBC Hall of Famer started his six game tour of Bowling Pedralbes lanes on 5/6, one of the sometimes dreaded pairs, shooting 204, then upped his game as he moved to the right with 269. That was his high game but a steady pace saw him total 1366 and so book himself into the elite squad of tomorrow's final rounds, getting the advantage of not having to bowl until noon.
"I came to Barcelona last year and really liked it," Monacelli told us. "The people are so friendly and I love the city. It is handy that they speak Spanish, too!
"This is my second visit to Europe and I like it here so much that I want to bowl the five-event series running from July to August next year. The European Bowling Tour is fantastic.
"Now I am going back to Venezuela and then back on the PBA Senior Tour for the last two stops."
Senior tour? Monacelli doesn't look a day over 35. Can he cheat about his age?
The woes of another PBA star, England's Stuart Williams continue. He looks to have just enough pins to creep into the lower end of the top 42 but wants to be in the leading 24. Therefore he joins the throng awaiting the chance of a place in the final squad, rolling off at 21:00.
Lots of well-known names have fallen by the wayside and it will be interesting to see who will thrive from the final qualifying squad.
Interview videos: http://www.youtube.com/user/bowlingcattv/videos
Full tournament information on www.fcbb.cat
TOP 24 STANDINGS AFTER SQUAD 14/15
| | | | | | | | | | | | |
| --- | --- | --- | --- | --- | --- | --- | --- | --- | --- | --- | --- |
| P | Player | Federation | 1 | 2 | 3 | 4 | 5 | 6 | Pins | Hdcp | Total |
| 1 | Dominic Barrett | England | 210 | 259 | 222 | 269 | 278 | 246 | 1484 | 0 | 1484 |
| 2 | Rebecka Larsen | Sweden | 214 | 239 | 216 | 268 | 244 | 218 | 1399 | 48 | 1447 |
| 3 | Markus Heinonen | Finland | 289 | 257 | 204 | 179 | 257 | 244 | 1430 | 0 | 1430 |
| 4 | Mats Maggi | Belgium | 234 | 254 | 237 | 205 | 245 | 249 | 1424 | 0 | 1424 |
| 5 | Ildemaro Ruiz | Venezuela | 228 | 238 | 255 | 219 | 245 | 239 | 1424 | 0 | 1424 |
| 6 | Osku Palermaa | Finland | 174 | 255 | 232 | 259 | 247 | 232 | 1399 | 0 | 1399 |
| 7 | Eike Kabowski | Germany | 252 | 204 | 222 | 269 | 255 | 195 | 1397 | 0 | 1397 |
| 8 | Tore Torgersen | Sweden | 258 | 259 | 259 | 246 | 192 | 182 | 1396 | 0 | 1396 |
| 9 | Marcial Ovide Marron | Catalonia | 234 | 235 | 267 | 217 | 202 | 234 | 1389 | 0 | 1389 |
| 10 | Paul Moor | England | 277 | 214 | 218 | 241 | 229 | 210 | 1389 | 0 | 1389 |
| 11 | Dennis Eklund | Sweden | 233 | 289 | 215 | 216 | 222 | 206 | 1381 | 0 | 1381 |
| 12 | Miquel Lopez | USA | 244 | 189 | 256 | 201 | 210 | 279 | 1379 | 0 | 1379 |
| 13 | Perttu Jussila | Finland | 189 | 244 | 267 | 233 | 200 | 245 | 1378 | 0 | 1378 |
| 14 | Mik Stampe | Denmark | 297 | 245 | 198 | 198 | 228 | 210 | 1376 | 0 | 1376 |
| 15 | Martin Larsen | Sweden | 210 | 256 | 218 | 225 | 246 | 218 | 1373 | 0 | 1373 |
| 16 | Peter Ljung | Sweden | 235 | 216 | 275 | 203 | 233 | 209 | 1371 | 0 | 1371 |
| 17 | Robert Andersson | Sweden | 247 | 229 | 232 | 246 | 211 | 202 | 1367 | 0 | 1367 |
| 18 | Tony Ranta | Finland | 195 | 165 | 256 | 278 | 226 | 246 | 1366 | 0 | 1366 |
| 19 | Amleto Monacelli | Venezuela | 204 | 269 | 208 | 238 | 249 | 198 | 1366 | 0 | 1366 |
| 20 | Hansen Carsten Warming | Denmark | 200 | 213 | 183 | 224 | 280 | 257 | 1357 | 0 | 1357 |
| 21 | Thomas Larsen | Denmark | 206 | 248 | 236 | 201 | 234 | 225 | 1350 | 0 | 1350 |
| 22 | Karl Wahlgren | Sweden | 192 | 201 | 204 | 236 | 269 | 246 | 1348 | 0 | 1348 |
| 23 | Joonas Jehkinen | Finland | 225 | 211 | 214 | 201 | 237 | 255 | 1343 | 0 | 1343 |
| 24 | Gery Verbruggen | Belgium | 248 | 237 | 235 | 201 | 204 | 214 | 1339 | 0 | 1339 |