PBA Tournament of Champions Show Averages More Than a Million Viewers
February 13, 2019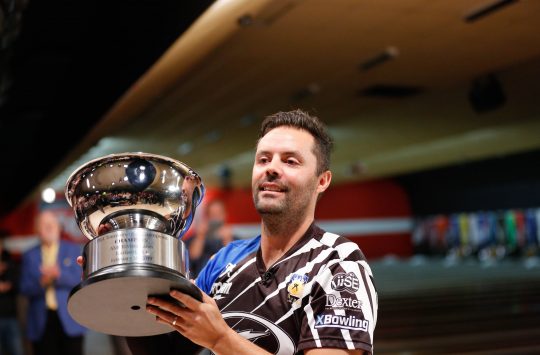 The PBA Tour's TV ratings success story in the FOX era continued with Sunday's Tournament of Champions telecast on FOX.
"The show scored an average of 1,131,000 viewers, which is 75% better than last year's TOC and ranks as the most-watched non-NFL adjacent PBA telecast — and most watched regular PBA Tour event — since 2010," PBA CEO Tom Clark told BJI.
Clark added that, "Sunday's show peaked at 1.301 million viewers during the championship match."
More than 12,280 viewers have tuned in to PBA Tour telecasts thus far across FOX, FS1 or FS2 including repeats. That exceeds by 56 % the 7,891,000 viewers PBA Tour shows attracted through seven tournaments last season, and it's 13% higher than the total audience ESPN delivered for PBA Tour telecasts throughout the entirety of the 2018 season, which was 10,907,000 viewers.
For more on the 2019 PBA Tour's ratings success with FOX, see our prior reporting one earlier ratings performances here: /pba-sees-tv-ratings-momentum-following-lubbock-sports-open-show/