PBA Unearths Fascinating Historical Stats about PBA Title Winners
October 01, 2017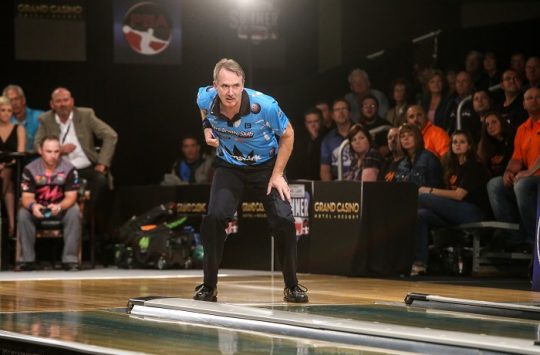 As the Professional Bowlers Association prepares for its 60th anniversary season in 2018, it would be interesting to know exactly how many bowlers have held PBA membership since its formation in 1958. But keeping track of information like that in the pre-computer era of the '50s was rather difficult, so accurate membership data from the early years isn't available.
An educated guess is more than 10,000 bowlers have been PBA members at one time or another. But what the PBA did track was many of its more important statistics, like who won a title… or two… or 47, which gives perspective to that 10,000-plus estimate.
A quick trip through some of the PBA title stats reveals some interesting trivia, such as:
● As of September 1, 345 different players had won at least one PBA Tour title.
● Exactly 51 players have won 10 or more titles.
● Of the 345 individuals who have won PBA Tour titles, 124 (35.9%) have won one title.
● 54 players (15.6%) are in the group of two-time title winners who invariably said the second title proved the first one wasn't just luck.
● We didn't ask them, but the 36 players who have won three PBA Tour titles would likely agree with the two-time winners.
● So that begs the question, how precious do you think PBA titles are to the 132 players who have won four or more titles?
● A lot of bowling experts thought Earl Anthony's record of 41 PBA Tour titles (later upgraded to 43 when his two USBC Masters titles were recognized) was untouchable. So do you think Walter Ray Williams Jr.'s record 47 titles will ever be broken?
● 100% of all PBA title winners will tell you that you can't win a title simply "by luck," regardless of how many players were in the field or how many games you had to bowl.
● Beyond the PBA Tour, thousands of PBA members also have participated in the PBA Regional program since the inaugural National Resident Pro Championship in 1969. Over the years 573 different players have won at least one PBA Regional title…and as of September 25, the PBA has awarded a grand total of 6,318 titles in regional competition. Scientifically speaking, that's a lot of regional titles.
PBA history is filled with enlightening "firsts" and unusual feats. For example, did you know Roy Lown of Baltimore was not only the first left-hander to win a PBA Tour title (his only Tour title), but he won it in the first televised PBA Tour finals, the 1961 PBA National Invitational in Paramus, N.J. It wasn't national television, but it WAS televised.
And that's how legends and legacies begin – with stats and figures and notes about unique accomplishments.
As the PBA prepares to celebrate its 60th anniversary, it remains true that every PBA Tour title has been precious, the ultimate prize in a bowler's life, and every title has a story behind it. In 2018, the PBA is going to re-live a lot of those precious memories through a special "60 Most Memorable Moments in PBA History" review. Watch for it.