PBA50 Tour leads to ESPN finale in 2013
December 05, 2012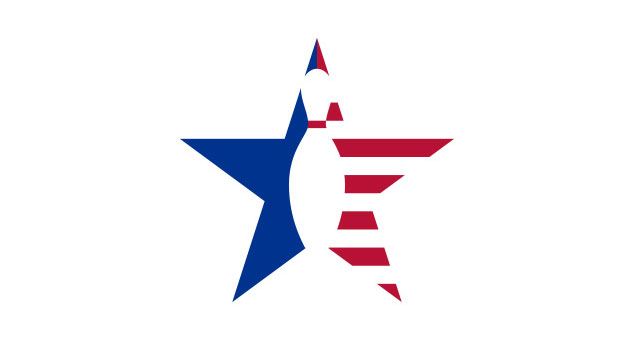 A new name, new venues, a season-long points competition leading to an ESPN-televised finale, and a crop of new star players will highlight the 2013 PBA50 Tour season.
The 2013 PBA50 Tour (formerly PBA Senior Tour) schedule will consist of 11 tournaments, with new stops in Welch, Minn.; Tampa, Fla. (tentative), and Trussville, Ala.
The season-long points competition will qualify the top three players for the ESPN-televised PBA50 Tour Finals, which will be a stepladder event conducted during the 2013 PBA World Series of Bowling V next November. Also, selected PBA50 Tour events will be webcast live on pba.com's online bowling channel, Xtra Frame. Details regarding the televised finals and Xtra Frame schedule will be announced later.
"We are thrilled to be bringing a PBA50 final back to TV," said PBA Commissioner Tom Clark. "A national audience will see first-hand that the competition on the PBA50 Tour is intense and important, and the crop of players eligible will excite all bowling fans. The PBA is committed to its over-50 membership and proud to be bringing the best of the best to a national television audience."
The PBA50 Tour will also include other changes, including a revised format that advances more players to match play in selected events that attract 120 or more entries.
The Super Senior prize fund, for the age 60-and-older players who finish out of the regular prize list, will also be revised. In previous years, Super Senior cash spots were awarded based on total entries. For 2013, cash spots will be awarded at a ratio of 1:6 Super Senior entries, with a minimum of eight and a maximum of 10 cashing in each tournament.
Las Vegas will continue to host the PBA50 Tour's two major championships, with the Suncoast Hotel, Casino and Bowling Center hosting the Suncoast Senior U.S. Open, presented by Storm, June 2-7, followed by the United States Bowling Congress Senior Masters at the South Point Hotel, Casino and Bowling Center, June 9-14.
The 2013 PBA50 season will again see a new crop of top-level players from the PBA Tour eligible to compete, including PBA Hall of Famers Pete Weber, Parker Bohn III and ESPN analyst Randy Pedersen. Also on the list of those becoming eligible at age 50 in the months ahead are PBA Tour champions Jack Jurek, Chris Warren and David Traber.
2013 PBA50 TOUR SCHEDULE
• April 14-17 — Tampa, Fla. (tentative)
• April 20-23 — PBA50 Sun Bowl in The Villages, presented by Hammer, Spanish
Springs Lanes, The Villages, Fla.
• April 28-May 1 — PBA50 Greater Birmingham Open, presented by Ebonite, Lightning
Strikes Lanes, Trussville, Ala.
• May 5-8 — PBA50 Miller High Life Classic, presented by Columbia 300, George Pappas Victory Lanes, Mooresville, N.C.
• May 13-16 — PBA50 Dayton Classic, presented by Roto Grip, Capri Lanes, Kettering,
Ohio
• June 2-7 — Suncoast PBA Senior U.S. Open, presented by Storm, Suncoast Bowling
Center, Las Vegas
• June 9-14 — United States Bowling Congress Senior Masters, South Point Bowling
Center, Las Vegas
• June 16-19 — PBA50 Northern California Classic, presented by Track, Harvest Park
Bowl, Brentwood, Calif.
• Aug. 5-8 — PBA50 South Shore Open, presented by DV8, Olympia Lanes, Hammond, Ind.
• Aug. 10-13 — PBA50 Decatur Open, presented by Brunswick, Spare Time Lanes,
Decatur, Ill.
• Aug. 18-21 — PBA50 Treasure Island Resort & Casino Open, presented by MOTIV,
Island Xtreme Bowl, Welch, Minn.
• November — PBA50 Tour ESPN Finals (details to be announced)