PDW Takes Lead in Senior U.S. Open
June 04, 2014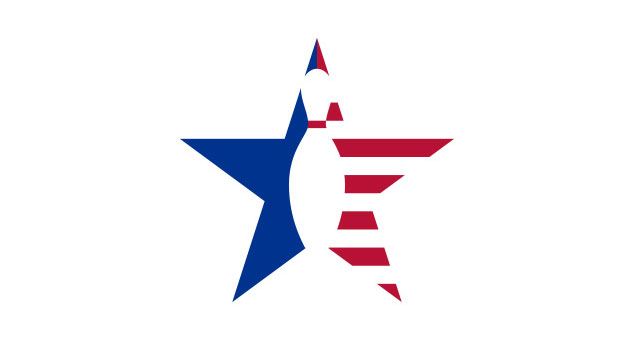 PBA Hall of Famer Pete Weber bowled a 300 in the final game of second-round qualifying Tuesday to take the lead in the Suncoast PBA Senior U.S. Open presented by Dexter at the Suncoast Bowling Center in Las Vegas.
Weber, the 2013 PBA50 Rookie of the Year, bowled games of 245, 228, 192, 203, 214 and 300 in the second round, bringing his 12-game qualifying total to 2753, a 229.4 average. He holds a 28-pin lead over first-round leader and two-time Senior U.S. Open defending champion Amleto Monacelli, who had 2725 through two rounds.
"I was trying to chase the shot to the left on the lane when I should have gone to a shinier ball and stayed to the right," said the 51-year-old Weber after bowling 192 and 203 in the middle of the round. "I went to a ball that hooked less and I just had to make a small adjustment to get the ball reaction I was looking for.
"When you get the reaction you're looking for, you don't press and force it," he added. "When I'm more relaxed and have a nice smooth armswing, that's when I get the best results."
Weber, a 37-time PBA Tour winner with a record-tying 10 majors, is trying for his third career PBA50 Tour title. He won two titles in his PBA50 Tour rookie season, including the USBC Senior Masters for his first senior major. He has finishes of second, third and seventh in the first three tournaments of this season.
Monacelli found bowling on a fresh lane condition in the second round caught him a little bit off guard. He shot 1425 for his six games in Monday's first round on a lane condition that already had one squad of play on it, but dropped to 1300 in the second round on the fresh.
"Even though it was a fresh condition, I found it to be trickier than I expected," said Monacelli, who is trying to become the tournament's first three-time winner. "Lane-to-lane and pair-to-pair, I was struggling to find a good shot and ball reaction. But it was a good challenge for me to stay low-key and try to figure it out.
"It was a good learning experience for me in case I find myself in this situation again," he added. "One thing I'm finding is that by the time I reach the fourth game, I need to use a ball that reacts better. At this point, I'm going to digest everything, analyze it and move forward from here."
Monacelli's career includes 19 wins on the PBA Tour and three PBA50 Tour titles. In addition to his 2012 and 2013 Senior U.S. Open titles, he won the 2014 Pasco County (Fla.) Open.
The entire field is bowling another six-game qualifying round today, after which the field will be cut to the top 53 players for another eight-game qualifying round Thursday morning. The top 24 players after Thursday's qualifying round will advance to match play rounds Thursday afternoon and Friday to determine the top four players for the stepladder finals at 4 p.m. Pacific on Friday.
The Senior U.S. Open is being webcast live on pba.com's online bowling channel, Xtra Frame. Click on the Xtra Frame logo on the pba.com homepage for subscription information. BJI Senior Editor Bob Johnson is covering the tournament, and will have a full report in the July issue of Bowlers Journal.