Perfect for Grimsen
February 26, 2010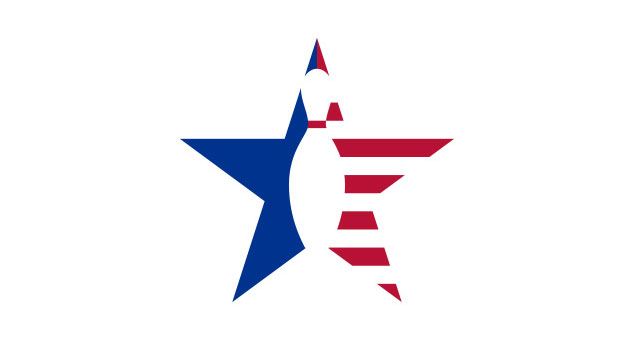 Sweden's Peder Grimsen must be something of a 'morning guy'. Maybe up early, a good breakfast and a quick constitutional around
Camp Nou before turning up at Bowling Pedralbes for the early squad.
Getting onto the lanes, he didn't mess about with spares, rolling the tournament's first 2010 perfect game where others had faltered in the eleventh frame. So, with 300 nicely tucked away he only had 1067 to compile over the next five games to take over the lead.
Alas and alack, madam fortune bestowed no favors and the 42-year-old bowling center manager in Halmstad fell out of contention.
He followed his perfecto with 235 and after that it was all downhill and 157 and 152 in the fourth and fifth games ruled out further glory, finishing with just 1214 and third place on the squad.
Taking first place this time was veteran Federico Rossi from Pisa, Italy, winning squad laurels with 1254. Rossi, 42, is also a bowling center proprietor and a well-known competitor on the European tournament circuit. This score is over 100 pins off the pace set by Luz Adriana Leal, so Rossi plans to play another set tomorrow to try and better this score. Only 50 per cent of qualifying pinfall is carried forward into the finals so few will be content without posting a 1400-plus.
"I won this tournament four of five years ago and would like to do it again," joked Rossi.
Unlike yesterday, the women fared not so well on this early squad. Of the eight playing, Camilla Lindqvist from Sweden had the best score, 1189 including the eight point per game bonus, and sixth place for this session. Latvia's Diana Zavjalova, ten points behind Lindqvist, keeps plugging away but is on a roller coaster ride, high game of 239 this morning but that advantage taken away with a 142 and 160.
Three more squads take to the lanes on this long, long day and four more tomorrow (Saturday) will complete the qualifying. all squad leaders automatically qualify for the finals which will be televised and also web-streamed from 15:00 local time on www.tbowling.cat.
QUALIFICATION - 26-02-2010 to Squad 5
| | | | | | | | | | | | |
| --- | --- | --- | --- | --- | --- | --- | --- | --- | --- | --- | --- |
| P | Player | Federation | 1 | 2 | 3 | 4 | 5 | 6 | Pins | Hdcp | Total |
| 1 | Luz Adriana Leal | Colombia | 221 | 215 | 203 | 246 | 235 | 198 | 1318 | 48 | 1366 |
| 2 | Yoan Alix | France | 181 | 208 | 233 | 246 | 194 | 287 | 1349 | 0 | 1349 |
| 3 | Nicole Sanders | Netherlands | 170 | 146 | 258 | 278 | 201 | 223 | 1276 | 48 | 1324 |
| 4 | Marcial Ovide Marron | Catalonia | 207 | 256 | 183 | 226 | 216 | 223 | 1311 | 0 | 1311 |
| 5 | Dominic Barrett | England | 194 | 205 | 247 | 217 | 228 | 216 | 1307 | 0 | 1307 |
| 6 | Mik Stampe | Denmark | 232 | 206 | 188 | 179 | 212 | 289 | 1306 | 0 | 1306 |
| 7 | John Wells | England | 178 | 206 | 233 | 237 | 203 | 247 | 1304 | 0 | 1304 |
| 8 | Patrick Backe | Sweden | 214 | 201 | 234 | 236 | 213 | 202 | 1300 | 0 | 1300 |
| 9 | Marilyn Planchard | France | 212 | 191 | 184 | 235 | 228 | 197 | 1247 | 48 | 1295 |
| 10 | Hélen Johnsson | Sweden | 176 | 203 | 220 | 207 | 227 | 213 | 1246 | 48 | 1294 |
| 11 | Mathias Arup | Sweden | 181 | 213 | 196 | 238 | 217 | 222 | 1267 | 0 | 1267 |
| 12 | Paco Rodriguez Suances | Spain | 192 | 149 | 200 | 270 | 193 | 258 | 1262 | 0 | 1262 |
| 13 | Clara J Guerrero | Colombia | 177 | 221 | 196 | 220 | 194 | 204 | 1212 | 48 | 1260 |
| 14 | Thomas Larsen | Denmark | 170 | 187 | 246 | 207 | 225 | 223 | 1258 | 0 | 1258 |
| 15 | Federico Rossi | Italy | 219 | 184 | 206 | 247 | 220 | 178 | 1254 | 0 | 1254 |
| 16 | Philippe André | France | 195 | 213 | 195 | 187 | 247 | 213 | 1250 | 0 | 1250 |
| 17 | Lluis Montfort Rifé | Catalonia | 189 | 244 | 183 | 187 | 226 | 214 | 1243 | 0 | 1243 |
| 18 | Moises Perez Ibañez | Catalonia | 245 | 192 | 197 | 225 | 202 | 182 | 1243 | 0 | 1243 |
| 19 | Paul Moor | England | 184 | 234 | 180 | 185 | 209 | 236 | 1228 | 0 | 1228 |
| 20 | Raúl Gálvez Galisteo | Catalonia | 229 | 193 | 176 | 248 | 175 | 206 | 1227 | 0 | 1227 |
| 21 | Camilla Lindqvist | Sweden | 237 | 167 | 175 | 203 | 201 | 193 | 1176 | 48 | 1224 |
| 22 | Martin Paulsson | Sweden | 187 | 232 | 192 | 188 | 202 | 222 | 1223 | 0 | 1223 |
| 23 | Peder Grimsen | Sweden | 163 | 192 | 199 | 202 | 230 | 235 | 1221 | 0 | 1221 |
| 24 | Balbir Singh Kaur | Catalonia | 183 | 209 | 201 | 168 | 246 | 214 | 1221 | 0 | 1221 |
| 25 | Mathias Sarmadi | France | 172 | 176 | 196 | 236 | 232 | 204 | 1216 | 0 | 1216 |
| 26 | David Kendall | England | 201 | 182 | 225 | 197 | 203 | 203 | 1211 | 0 | 1211 |
| 27 | Tore Torgersen | Norway | 235 | 210 | 175 | 180 | 257 | 151 | 1208 | 0 | 1208 |
| 28 | Diana Zavjalova | Latvia | 187 | 173 | 188 | 201 | 204 | 206 | 1159 | 48 | 1207 |
| 29 | Nicki Ainge | England | 166 | 180 | 201 | 213 | 172 | 223 | 1155 | 48 | 1203 |
| 30 | Xavier Lotthe | France | 224 | 209 | 180 | 186 | 223 | 180 | 1202 | 0 | 1202 |
| 31 | Ron Bogaard v/d | Netherlands | 195 | 170 | 211 | 246 | 194 | 178 | 1194 | 0 | 1194 |
| 32 | Arturo Rueda | Colombia | 168 | 254 | 191 | 218 | 186 | 169 | 1186 | 0 | 1186 |
| 33 | Axel Guimó Miranda | Catalonia | 213 | 181 | 213 | 184 | 178 | 215 | 1184 | 0 | 1184 |
| 34 | Sandra Torrents Pelaez | Catalonia | 178 | 181 | 167 | 215 | 201 | 190 | 1132 | 48 | 1180 |
| 35 | Kevin Jaap | Wales | 187 | 178 | 220 | 180 | 198 | 216 | 1179 | 0 | 1179 |
| 36 | Peter Ljung | Sweden | 187 | 202 | 214 | 164 | 160 | 248 | 1175 | 0 | 1175 |
| 37 | Oriol Ros Badia | Catalonia | 199 | 216 | 180 | 170 | 203 | 207 | 1175 | 0 | 1175 |
| 38 | Karl Wahlgren | Sweden | 198 | 191 | 179 | 201 | 201 | 205 | 1175 | 0 | 1175 |
| 39 | Jesper Agerbo | Denmark | 187 | 211 | 205 | 194 | 195 | 177 | 1169 | 0 | 1169 |
| 40 | Anders Lousdal | Denmark | 192 | 202 | 225 | 182 | 197 | 171 | 1169 | 0 | 1169 |
| 41 | Bengt Wehlin | Sweden | 188 | 173 | 192 | 235 | 185 | 191 | 1164 | 0 | 1164 |
| 42 | Wendy Kok | Netherlands | 190 | 205 | 179 | 179 | 196 | 166 | 1115 | 48 | 1163 |
| 43 | Monica Boldo Pascual | Catalonia | 193 | 203 | 196 | 177 | 163 | 181 | 1113 | 48 | 1161 |
| 44 | Jesus Alberto Dacorte Gomez | Spain | 200 | 190 | 168 | 171 | 197 | 228 | 1154 | 0 | 1154 |
| 45 | Carmen Haandrikman | Netherlands | 178 | 203 | 205 | 184 | 147 | 183 | 1100 | 48 | 1148 |
| 46 | Âlvaro Jose Cardona Rosell | Catalonia | 167 | 182 | 200 | 168 | 209 | 217 | 1143 | 0 | 1143 |
| 47 | Kenneth Bland | Norway | 145 | 207 | 193 | 188 | 201 | 206 | 1140 | 0 | 1140 |
| 48 | Alvar Cardona Burguès | Catalonia | 193 | 172 | 204 | 174 | 171 | 224 | 1138 | 0 | 1138 |
| 49 | Artur Colomer Soler | Catalonia | 232 | 162 | 176 | 185 | 199 | 171 | 1125 | 0 | 1125 |
| 50 | Sten Trygve Solberg | Norway | 187 | 211 | 183 | 210 | 163 | 170 | 1124 | 0 | 1124 |
| 51 | Pierre Luc Sanchez | France | 181 | 190 | 182 | 180 | 188 | 197 | 1118 | 0 | 1118 |
| 52 | Rosa Mas Puiggros | Catalonia | 192 | 138 | 158 | 198 | 150 | 231 | 1067 | 48 | 1115 |
| 53 | Joan Creus Martori | Catalonia | 203 | 157 | 160 | 170 | 202 | 218 | 1110 | 0 | 1110 |
| 54 | Ilja Schneider | Germany | 190 | 173 | 181 | 153 | 201 | 207 | 1105 | 0 | 1105 |
| 55 | Lluis Monfort Gómez | Catalonia | 181 | 192 | 160 | 178 | 180 | 207 | 1098 | 0 | 1098 |
| 56 | Carlo Grenlich | Germany | 190 | 184 | 178 | 161 | 202 | 176 | 1091 | 0 | 1091 |
| 57 | Miguel Angel Guimerà Gavilan | Catalonia | 207 | 168 | 190 | 196 | 162 | 163 | 1086 | 0 | 1086 |
| 58 | Carlos Martí Pi-figueras | Catalonia | 202 | 181 | 149 | 192 | 212 | 149 | 1085 | 0 | 1085 |
| 59 | Alexandre Lepolard | France | 179 | 148 | 164 | 191 | 175 | 213 | 1070 | 0 | 1070 |
| 60 | Elisa Virlogeux | France | 166 | 199 | 145 | 172 | 184 | 150 | 1016 | 48 | 1064 |
| 61 | Hector Roca Roig | Catalonia | 193 | 201 | 153 | 175 | 209 | 130 | 1061 | 0 | 1061 |
| 62 | Paqui Nuñez Hernandez | Catalonia | 166 | 157 | 171 | 178 | 169 | 166 | 1007 | 48 | 1055 |
| 63 | Alexandre Vahidi | Iran | 190 | 157 | 208 | 158 | 149 | 182 | 1044 | 0 | 1044 |
| 64 | Oscar Serrano Garcia | Spain | 178 | 180 | 174 | 166 | 182 | 164 | 1044 | 0 | 1044 |
| 65 | Ermes Pacchiosi | Catalonia | 165 | 128 | 198 | 184 | 148 | 218 | 1041 | 0 | 1041 |
| 66 | Patrik Tanaskovic | Sweden | 170 | 146 | 233 | 150 | 145 | 190 | 1034 | 0 | 1034 |
| 67 | Martin Donato | Argentina | 157 | 201 | 177 | 192 | 159 | 146 | 1032 | 0 | 1032 |
| 68 | Joan Pique Reig | Catalonia | 170 | 161 | 184 | 178 | 156 | 182 | 1031 | 0 | 1031 |
| 69 | Mads Sandbekken | Norway | 170 | 178 | 157 | 185 | 195 | 140 | 1025 | 0 | 1025 |
| 70 | Keenan Glover | Catalonia | 201 | 157 | 188 | 143 | 160 | 175 | 1024 | 0 | 1024 |
| 71 | Lluis Pujol Salamaña | Catalonia | 189 | 157 | 203 | 180 | 165 | 127 | 1021 | 0 | 1021 |
| 72 | Carlos Huerta Chacon | Catalonia | 181 | 174 | 157 | 172 | 149 | 150 | 983 | 0 | 983 |
| 73 | Guy Virlogeux | France | 152 | 156 | 166 | 180 | 148 | 157 | 959 | 0 | 959 |
| 74 | David Nieto Montañez | Catalonia | 152 | 154 | 151 | 158 | 149 | 174 | 938 | 0 | 938 |
| 75 | Jose Huerta Chacon | Catalonia | 152 | 180 | 141 | 132 | 160 | 162 | 927 | 0 | 927 |
| 76 | Gerard Moreno Castan | Catalonia | 166 | 118 | 149 | 160 | 149 | 168 | 910 | 0 | 910 |
| 77 | Daniel Alberti Corominas | Catalonia | 164 | 165 | 163 | 108 | 120 | 188 | 908 | 0 | 908 |
| 78 | Gloria Sala Mestres | Catalonia | 141 | 120 | 138 | 160 | 172 | 113 | 844 | 48 | 892 |