Perfect games continue to highlight 2022 USBC Open Championships
May 22, 2022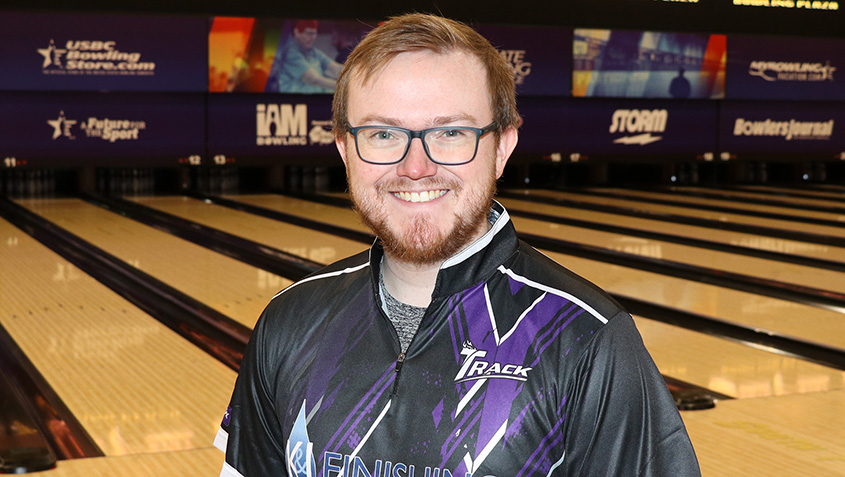 (pictured above: Chris Wiley of Freeport, Illinois)

LAS VEGAS
- For the first time since 2014, the number of 300 games at the
United States Bowling Congress Open Championships
has reached 30 after a pair of perfect games Saturday at the South Point Bowling Plaza.
Chris Wiley of Freeport, Illinois, started his doubles set Saturday with 12 consecutive strikes on the way to helping K and J Finishing 1 of Carpentersville, Illinois, return to the top five in Team All-Events at the USBC Open Championships.
Later in the day, Chris Allen of Gilbert, Arizona, capped his return to the tournament with the 30th perfect game of the 2022 event to conclude his team competition.
Wiley and his K and J Finishing 1 teammates quickly are making a name for themselves at the Open Championships as a perennial contender at the event.
The group finished the 2021 tournament as the runner-up in Team All-Events, and Wiley's perfect game helped the team eclipse the 10,000 mark in 2022.
The 26-year-old right-hander finished his doubles set with games of 214 and 202 for a 716 series, and he added 751 in singles and 610 in team to lead the group this year with a 2,077 total.
He was joined on K and J Finishing 1 by Ryne Greenwood (2,070), Team USA's Nick Pate (2,031), Nick Kruml (2,009) and Zachary Woelfel (1,931) to take over fifth in Team All-Events at the 2022 event with a 10,118 total.
DiLaura Brothers 1 of Clinton Township, Michigan, leads Team All-Events with a record score of 10,585.
The chemistry within the team stems from their time together on the collegiate landscape. Wiley, Greenwood, Kruml and Woelfel were teammates at Wisconsin-Whitewater, while Pate often was competing against them at Midland.
Wiley noted that as the strikes started to add up during his first game Saturday.
"There was a little difference between the two lanes, but we knew it and talked about it," said Wiley, who made his fourth tournament appearance. "That's the nice thing about bowling together in college. We know our strengths and weaknesses."
As he stepped up for his final frame and chance at 300, he was able to lean on some of the previous experiences he's picked up in his young career.
Wiley rolled a 300 during qualifying at the 2015 Junior Gold Championships and reflected on the process he picked up during his time at Wisconsin-Whitewater.
"I was able to shoot one at Junior Gold," Wiley said. "So, I've had the whole building stop and watch at an event like this. That definitely helped. Bowling collegiately helped a lot, too. There's a lot of pressure situations. You go through your pre-shot routine and just throw the ball."
The 300 game at the Open Championships and another strong finish in the event's 45-game marathon continues a great stretch for current and former members of the Wisconsin-Whitewater bowling program.
The Warhawks won the 2022 Intercollegiate Team Championships in April, giving the men's program its first Helmer Cup. The win also gave longtime head coach Shawn Wochner a storybook ending to his tenure with Wisconsin-Whitewater after announcing that he was going to retire at the end of the 2022 season in late 2021.
Wochner also was at South Point this week as the coordinator for the eight K and J Finishing teams competing at the Open Championships.
"It's great," Wiley said. "Shawn put his heart and soul into it, and a lot of us are still really good friends after it. It shows what the program brought together, more than just bowling. I've been in some of their weddings, and they'll be in mine, I'm sure. It's really cool that this helped me meet lifelong friends."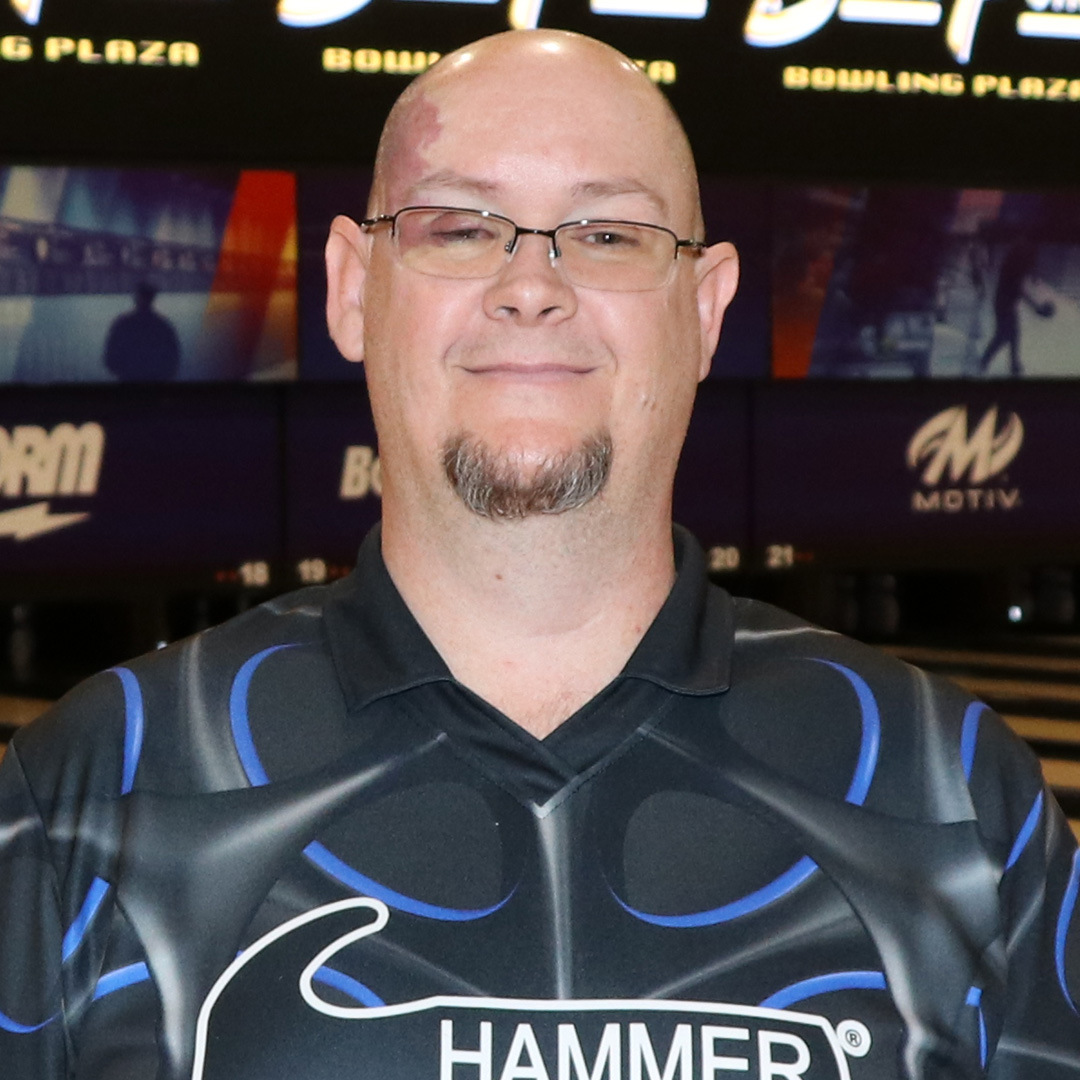 For Allen, he was making his first appearance at the Open Championships since 2011. He started his team event with games of 185 and 208 before walking up with nine consecutive strikes for his final frame.
"I felt pretty comfortable with the shot, but I was just missing a little bit here or there," said Allen, who finished with a 693 series. "I found the inside line to be a little better, and it was a matter of keeping my speed down. When I got a little too fast, the ball tended not to come back up on the lane."
His first shot of the 10th left no doubt, but everybody watching at South Point held their breath on Allen's second delivery as the 7 pin briefly stood before toppling over to keep the streak intact.
"It was super exciting," Allen said. "Everything got a little bit quieter, and you have to remember to breathe. The first shot was great off my hand, but on the 11th, I let go of it and missed it right off my hand. I had kept the speed down, and it hooked, but the carry was insane. The 7 pin stood there. Everybody thought I didn't have it. I thought the same thing. I think the mechanic may have kicked it out, because it fell at the last second."
The 41-year-old right-hander's final shot also mixed the pins, with slightly less hesitation, to add Allen to the list of bowlers to achieve perfection at the Open Championships.
The moment was special for Allen as he celebrated with his teammates and fellow competitors, but the best part was getting to share it with his father, Mike.
"On the last one, I said, 'I'm here and have the front 11,'" Allen said. "I had been doing this the whole game, and I got the bad one out of the way in the 11th. I just made sure to breathe again, got up there and swung the ball. The rumble in the background was just great. Being able to have all my friends and everyone cheering was an amazing feeling, and my dad was here with me. He was the only one who didn't give me a high-five - he gave me a hug. It was a great feeling."
Allen's hiatus from the Open Championships was due to nobody asking him to bowl, but he was excited to get together with a group of friends from California and Arizona to compete at the 2022 event and make his sixth tournament appearance.
Although they had to show their versatility in making sure their two-team group had 10 bowlers, everything worked out to make sure they were ready to go this weekend at the Bowling Plaza.
Prior to the start of their team event Saturday, Allen and his teammates noted some of the tournament celebrities announced, including a bowler who was recognized for his 300 game back at the 1996 event.
Allen now will get to enjoy that moment moving forward in his career at the Open Championships.
"It's an amazing feeling," Allen said. "I get to say I accomplished something that not a lot of people can say. I've bowled a fair amount of 300s, but to say I traveled somewhere and bowled a tournament and shot a perfect game is an awesome feeling.
"There was a guy who was introduced before our squad for shooting 300 in 1996, and we mentioned how he was going to have that happen for the rest of his life. Now, I have it. In 2043, we'll be joking about my 300 here this week."
Visit us on Facebook at the
official USBC Open Championships page
.