Pete Weber, Terrell Owens Team Up to Win CP3 PBA Celebrity Invitational Presented by GoBowling.com
February 29, 2016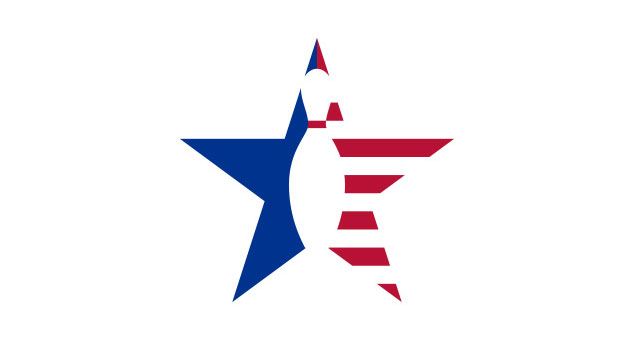 In an evening of fun, glitz, bowling, great athletes from other sports and entertainers pairing up with the PBA's best for competition, Los Angeles Clippers All-Star guard Chris Paul has made a tradition out of raising awareness for a great cause through his CP3 PBA Celebrity Invitational presented by GoBowling.com that aired Sunday on ESPN.
In a "battle of the sexes" championship match contested at Lucky Strike LA Live, the team of PBA Hall of Famer Pete Weber and former NFL All-Pro receiver Terrell Owens defeated international bowling star Clara Guerrero and Olympic and World Cup women's soccer gold medalist Hope Solo, 78-54, in a special four-frame doubles format championship match.
On their way to the championship match of the event, now in its seventh year, Weber and Owens beat two other pro/celebrity teams. In the quarterfinal round, they defeated seven-time Tour winner Bill O'Neill and Shawn Stockman of the group BoyZ II Men, 68-48, and 2015 Rolltech PBA World Championship winner Gary Faulkner Jr. and former Major League All-Star pitcher and PBA50 Tour competitor John Burkett, 64-52, in the semifinal round.
"It was probably a matter of time," said Owens, who was making his third CP3 Invitational appearance. "I had bowled well in past events but it was a combination of being more consistent and having a great partner.
"As the matches went on, the better I bowled and the better Pete and I were coming together as a team. It's like any sport where you get more focused you get better results. I really felt I had all the pieces of the puzzle in place," Owens continued. "I had the right ball and it left my hand clean, so it was up to me to do my part for the team."
For Weber, who ranks fourth on the list of all-time PBA Tour title winners with 37 titles, it was his second CP3 Invitational win. In a 2012 trios contest, he won with actor Jerry Ferrara and Paul's L.A. Clippers teammate, forward Blake Griffin.
"The 'bad boys' did good," said Weber, using a play on words related to his documentary, "The Bad Boy of Bowling," which premiered on ESPN's 30 for 30 series on Friday. "Terrell and I thought the ladies (Solo and Guerrero) would give us a tough match because they were bowling well and we were looking forward to that challenge. Hope was keeping the ball in play and Clara was throwing strikes like she usually does so we were going to have our work cut out for us.
"I was bowling a little conservative," Weber added. "I was throwing it harder and straighter to stay out of trouble. The last thing you want to do is leave a split or tough spare because you don't have any time to recover from it."
Guerrero and Solo eliminated Paul and three-time reigning PBA Player of the Year Jason Belmonte, 74-58, in their quarterfinal match before defeating nine-time PBA Tour winner Sean Rash and his partner, Super Bowl champion Denver Broncos running back C.J. Anderson, 78-67, in a close contest. Tied in the ninth frame with 49 each, Guerrero doubled in the 10th to clinch her team's trip to the championship match.
In the other quarterfinal matches, Burkett and Faulkner eliminated 18-time Tour winner Chris Barnes and former NFL defensive end and ESPN SportsNation co-host Marcellus Wiley, 99-49, while Rash and Anderson ousted defending CP3 Invitational champion and three-time Tour winner Ronnie Russell and multiple Olympic and World Championship track gold medalist Allyson Felix, 80-64.
The event also included a celebrity sudden-death best ball "clash" which included additional celebrity guests Anthony Anderson, star of ABC-TV's "Black-ish", and hip hop artist Too Short. Burkett, who had a best PBA50 Tour finish of fourth place in his 2015 rookie season, outlasted the other celebrities by bowling a nine-count to Owens' seven-count in the ninth and final frame for the win.
The beneficiary of the CP3 event was the Chris Paul Family Foundation which strives to positively impact individuals and families by providing resources that enrich and strengthen healthy development of strong communities. Through partnerships with Feed The Children, Make-A-Wish Foundation, The Salvation Army, Boys & Girls Clubs, LA's BEST, The Reachability Foundation and Habitat for Humanity, the foundation supports literacy and technology initiatives, health and wellness programs and afterschool enrichment.
CP3 PBA CELEBRITY INVITATIONAL PRESENTED BY GOBOWLING.COM
Lucky Strike LA Live, Los Angeles, Sunday
(Four frame, alternate frame elimination format)
Championship Match
Pete Weber/Terrell Owens def. Clara Guerrero/Hope Solo, 78-54.
Semifinal Round
Weber/Owens def. Gary Faulkner Jr./John Burkett, 64-52.
Guerrero/Solo def. Sean Rash/CJ Anderson, 78-67.
Quarterfinal Round
Weber/Owens def. Bill O'Neill/Shawn Stockman, 68-48.
Faulkner/John Burkett def. Chris Barnes/Marcellus Wiley, 99-49.
Rash/Anderson def. Ronnie Russell/Allyson Felix, 80-64.
Guerrero/Solo def. Jason Belmonte/Chris Paul, 74-58.